Fall Protection Equipment
BEST DEALS AND LATEST FALL PROTECTION EQUIPMENT STYLES
Fall Protection Equipment Features
ONLY THE HIGHEST STANDARDS IN PROTECTION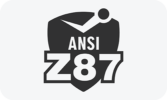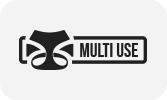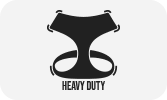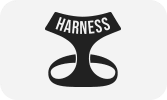 Fall Protection Equipment Collections
Find the Perfect Fall Protection Equipment for the job
Fall Protection Equipment
Falls continue to be one of the most significant causes of injury in construction and other similar industries. Furthermore, fall injuries can often be life-ending or life-altering. Proper fall safety measures are essential both legally and ethically. The first step toward effective fall protection is understanding the safety devices available and how to properly use them.
Proper roof safety requires the use of a variety of tools. The starting point is typically attaching an anchor to the roof rafters. This can be used to secure harnesses worn by the workers. While working, your harness should be snug but not so tight that it restricts movement. It can then be connected to the anchor with a rope and safety lanyard.
Stay Protected with the right Fall Protection Equipment
ULTIMATE FALL PROTECTION EQUIPMENT FOR PROTECTION & PERFORMANCE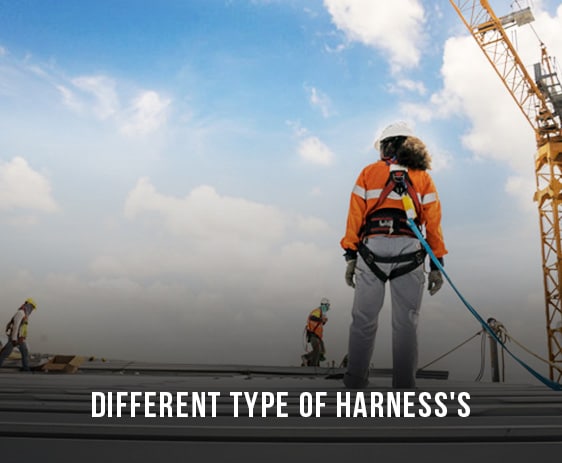 Different Types of Harnesses
At Safety Gear Pro, we are committed to your safety no matter what environment you are working in. We offer a variety of different harnesses to better match your needs. We have stretchable and non-stretchable, step-in and buckle-up harnesses. Different people and circumstances require different equipment.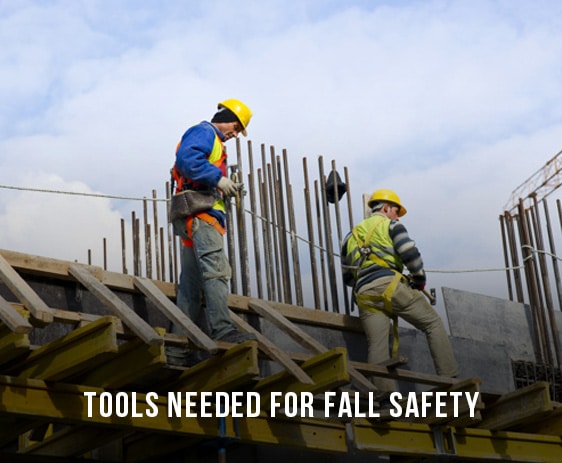 Tools Needed for Fall Safety
Fall safety is a top priority on work sites. It is a legal requirement to provide proper fall protection. However, it is also a genuine safety concern. The right protection could enable someone on your team to continue living his or her life normally following an accident.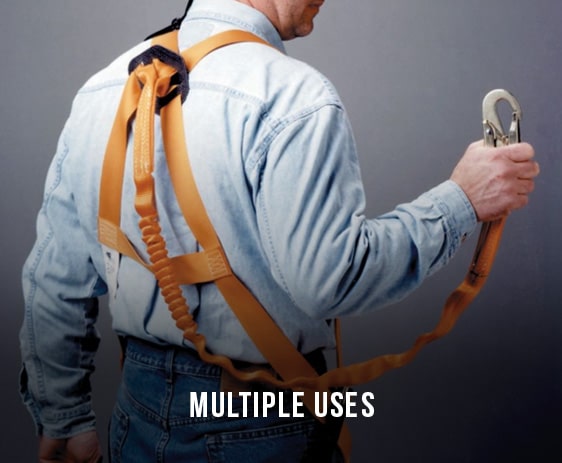 Many of our fall safety items can be used for multiple purposes. For example, in a construction setting, you may need protection for workers doing steel erection as well as workers using scissor lifts and ladders inside. Many of our tools can work in several settings.
Taking fall protection seriously in your workplace is essential. It starts with the right safety equipment and ensuring that personnel know how to use it correctly. At Safety Gear Pro, we have everything you need to ensure the safety of your people.
The Workman Full-Body Harness is one of our most popular items. It features durable webbing that is yellow for increased visibility. Choose between Qwik-Fit and tongue-buckle leg straps, whichever better suits your needs. The different straps are color-contrasted to make putting on the harness easier.
Another popular item is the Titan Cross-Arm Strap. This simple device wraps around a cross-arm on the frame of a building. It is an easier way to anchor your safety equipment when working. Simply wrap the strap around an I-beam, column, truss, scaffolding or any other structural member and loop it through itself before pulling tight.
Lifelines and Lanyards
We have a variety of connectors such as the Rebel Self-Retracting Lifeline. This device self-retracts to avoid slack and grabs the cable when the user starts to fall. The self-retracting feature makes it ideal for situations in which the user needs a wide range of movement such as working on a roof.
For a slightly simpler option, consider the Titan Tubular Shock-Absorbing Lanyard. This lanyard has an expanding inner core than helps extend the time of deceleration, reducing the impact felt by the user's body. It also has a backup outer jacket which can also support the weight of a user.
Carabiners
At Safety Gear Pro, we also carry carabiners. These locking devices help connect various other safety products together. They are specially designed with gated hooks that ensure they won't come open accidentally. Some have screw sheaths that lock the gate in place and others have triggers that must be depressed to unlock the gate.
Fall Protection
Fall Protection – You may meet with an unexpected accident at work, mainly due to falling from a height. Even a fall from the top of a ladder can send you to the hospital. You can decrease the risk of falling by opting for a safety harness.
We have a wide variety of full body harness available for to you look at. Fall safe systems will ensure you do not hit the ground in the event you do fall. The best part is that our systems are lightweight and portable. You can easily assemble and carry the fall protection harness anywhere you go.
The Top Five Occupations with the Highest Fall Rates
According to the Center for Construction, most falls are a result of workers falling from the roof. The five occupations that result in deaths from falls are power-line installers, roofers, ironworkers, sheet metal workers, and laborers. The five occupations that result in injuries from falls are ironworkers, sheet metal workers, roofers, heat and air conditioner mechanics, and carpenters.
All of this can be prevented if they invest in solutions that catch their fall such as a self retractable lifeline. The retractable lifeline harness will allow you to move around freely without worrying about falling down on the ground. Even if you miss a step and fall, you will not hit the ground, thus drastically decreasing the chances of sustaining an injury.
We offer companies a wide variety of safety harness options. It is important for companies to promote a safe working culture and we can assist them develop one by supplying with quality fall protection harness solutions from a reputable manufacturers.
One of our best sellers includes the safety harness lanyard. Our safety harness lanyard is popular because of its durability, functionality, and success rate in preventing falls. If you are searching for a high quality safety harness, look no further than Safety Gear Pro.
We encourage homeowners who prefer to perform odd jobs such as painting and repairing the roof themselves to invest in a full body harness. No matter how careful you are; accidents can always occur. Why not minimize their chances by investing in a solution that can save your life?
We want to help you make your work or hobby safe so you can keep doing it for years. Look through our selection of top quality fall protection options to select one most suitable for you.
Fall Protection Equipment FAQs
If I needed to order multiple items, are there discounts available?
Whether you need one or safety harness one hundred, you can see the price that you're going to pay when you click on the details for that harness. This is true for all of our inventory. There are progressive discounts for orders greater than one and you can see this up to orders of over 100.
Do you carry fall protection equipment designed for working on a roof?
We carry various types of fall protection equipment, especially gear specifically designed for safer roof operations. When you're working on a roof, you'll need retractable fall protection options that allow a greater range of motion. This equipment is designed to start retracting if a user begins to fall while wearing.
Can I purchase any safety harness for construction work?
We strongly recommend that you purchase a construction safety harness for construction operations. For each of our items, we provide detailed descriptions that not only outline the specific features of our equipment, but also specify where the harness shown is geared towards safety in construction zones and the type of work therein.
Are your fall protection items strictly for professional use?
We offer fall protection that is geared for personal and professional operations. If you're a homeowner doing work on your house that requires fall protection, we suggest you purchase a full body safety harness for use. The fall hazards are present both in personal and professional environments and good safety practices such as harness use, should be employed.
Can fall protection equipment be used for multiple uses?
Many of the fall protection items we sell are rated for multiple uses, which is especially important for a construction or plant environment with multiple employees doing different kinds of work that require fall protection. Whether it's retractable fall protection or safety harnesses, we can help you find the equipment to keep your employees safe while working.