BEST DEALS AND LATEST IN HAND PROTECTION
ONLY THE HIGHEST STANDARDS IN HAND PROTECTION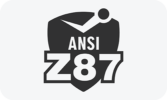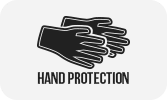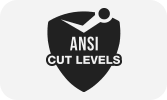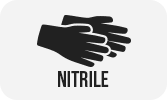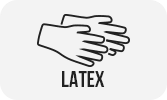 Hand Protection Collection
Find the Perfect Hand Protection Gear for the job
Best Hand Protection Gear
Black Nitrile Gloves Review
This is a review of our most popular nitrile gloves. These gloves can be used in all work environments.
Hand safety is a vital part of your overall workplace safety program. The type of safety gloves you need is dependent upon the type of work you are doing and the hazards that are involved. If you are doing light work, protect your hands with light-duty gloves designed to prevent skin abrasions. For work that involves sharp edges, cut-resistant gloves such as leather are the best option. When working with chemicals, check the chemical safety data sheet for information about the appropriate gloves to wear, which may include certain types of rubber gloves. Work gloves that protect from thermal hazards are important when working with materials that are either very hot or very cold. Electrical work requires specialty insulated gloves that can protect your hands from electrical hazards. When your work involves hazards, be sure that you are wearing the appropriate gloves to protect your hands.
Stay Protected with the right hand protection gear
ULTIMATE GLOVES FOR PROTECTION & PERFORMANCE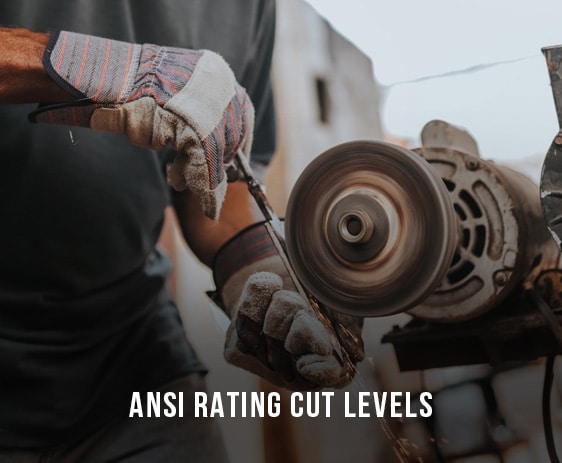 Gloves are available in varying thicknesses and materials to provide protection for a range of applications. The American National Standards Institute (ANSI) sets criteria for cut resistance on a 0-5 scale, where 5 is the most cut-resistant and 0 is the least cut-resistant. The experts at Safety Gear Pro can direct you to the available glove options for your desired protection level.
Latex and nitrile both offer protection in a variety of scenarios. Nitrile is a more chemical-resistant and cut-resistant material compared to latex. In addition, nitrile is often preferred over latex due to the fact that many individuals are allergic to latex. However, latex is often less expensive and some people prefer the fit and dexterity of latex gloves. Safety Gear Pro offers both options so that you can select gloves that are comfortable for you.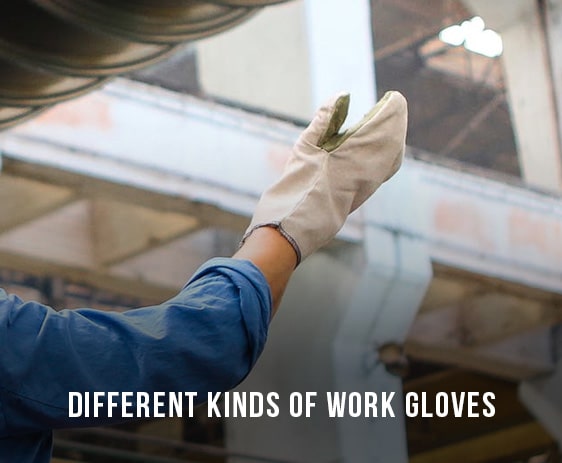 Different Kinds of Work Gloves
Glove materials can differ based on the type of hazards they are intended to protect against. Nitrile gloves are often used to protect against certain chemical or biological hazards, while leather or Kevlar options provide cut-resistance when working with sharp objects. Other glove materials can protect against frostbite or thermal burns when working at temperature extremes.
Hand protection is an essential workplace safety program. Workers who use their hands to perform their jobs must be provided with appropriate means to mitigate the hazards they face. Gloves are available in a variety of sizes, materials and options to protect workers' hands from common industrial hazards. Not every glove can protect from all types of hazards. Work gloves are made from a variety of materials and are designed to address a particular hazard. It is important to assess the hazard of the activity being performed and to select gloves that can provide the right kind of protection. Safety Gear Pro offers a range of options to help address every glove need.
Chemical-Resistant Gloves
Nitrile is a popular glove option for those who handle chemicals. They are often preferred over latex, as latex can cause an allergic reaction in sensitive individuals and may not provide the same level of protection in some cases. It is important to check chemical safety data sheets to ensure that the chemical is compatible with nitrile and that nitrile gloves will provide the right level of protection from the hazard.
Cut-Resistant Gloves
There is a range of glove types that can provide protection against cuts. Glove thickness is often a factor when dealing with puncture hazards. Nitrile is more cut-resistant than latex and with varying thicknesses, it can be an appropriate option for some applications. For more serious cut hazards, leather or other thick synthetic materials can provide better protection for workers' hands.
Other Types of Gloves
There are a multitude of other glove types intended to protect against a variety of hazards that can be found across industry. These include gloves that protect against electrical hazards, thermal hazards, extreme cold hazards, light duty hazards and severe chemical hazards. The key is to assess workplace activities and determine the right type of glove for each task.
Safety Gear Pro offers a range of options so that you can select the safety gloves that best suit your needs. Products are designed to meet strict safety and performance criteria and high standards for quality and protection.
Hand Protection Solution At Hand
Hand Protection and Work Safety gloves play a powerful impact in our work lives. Did you know that hand abrasions, lacerations and exposure to chemicals is one of the leading cause of injuries in most of the industries. According to the US Bureau of Labor Statistics, not wearing gloves results in 70% of the hand injuries that occur at worksites. With injuries to their hand, workers are left with no option than to take leave from work. Also, these injuries can sometimes be serious, causing grave health issues for the workers. When you are a part of a project that requires the use of hands in a process that can cause lacerations or involve exposure to dangerous chemicals, using safety gloves is mandatory. Wearing hard protection and protective gloves will reduce the risk of injuring hands while working.
Protect your Hands with Safety Gloves
To make sure jobs are done effectively and most importantly safely, it is necessary to have your workers wear work gloves. Before deciding which protective gloves are best for the kind of industry you are working in, it is important to evaluate the potential hazards at the worksite and the protective gear needed to mitigate the risks. A worker can be exposed to hazards from chemicals, temperatures, abrasions and cuts. You will only be able to find the right safety work gloves when you are aware of the risks the workers are exposed to every single day at the worksite. Evaluate the worksite and choose one of our safety gear to reduce the risk of any accidents.
Welding Gloves– The Protection Your Hands Need
Workplace injuries are not rare. Whether it is from falling off a ladder or due to the exposure of hands to a certain dangerous chemical, keeping the safety of your workers should be your first priority. It is important to wear proper protective hand gear before performing any industrial task such as handling hot materials, sharp materials and caustic chemicals. These safety hand gear will not only keep your workers' hands safe, but will also increase the efficiency of their work. If you are working in an industrial environment, it is necessary to wear protective hand gear to eliminate the risk of hurting and injuring hands in case of an accident.
Hand Protection Solution At Hand in every work environment.
Safety Gear Pro cares about you and your workers, therefore, we offer a wide range of safety gloves to protect the most valuable asset of your workers, their hands. Safety Gear Pro has come up with a number of safety work gloves that will keep your workers safe from all kinds of accidents. There is a wide range of gloves to choose from at Safety Gear Pro. Whether you are looking for cut resistant gloves, heat resistant gloves, driver gloves, mechanical gloves or chemical resistant gloves, you will find all at Safety Gear Pro.
Premium Quality Material Keeping Your Hands Safe and Sound
At Safety Gear Pro, we care about your safety and therefore, make use of only the highest quality material to make our protective gloves. Each pair of gloves is made keeping in mind the specific work environment they will be used in. A pair of gloves used in the chemical industry will be different from the one used in a construction industry. Catering to the specific needs of each industry, the hand safety gear offered by Safety Gear Pro will keep your workers safe from all kinds of hand related injuries and accidents.
Safer Work Environment with Safety Gear Pro
With Safety Gear Pro, your workplace is bound to be much safer than before. With our premium quality safety gear, you will find a suitable pick for all your safety gear needs. With a huge collection of high quality safety gear, you will find what you need. Our safety equipment is made from premium quality materials, preventing wear and tear and a long life. Enhance your workplace safety with our safety products and keep your workers away from accidents and injuries.
At Safety Gear Pro, we believe in putting your hand protection first. Wearing safety gloves while working will keep you away from the worries of getting into an accident and even if you do, these gloves will save the day for you by reducing the risk of injuries even in case of a serious accident. Investing in Safety Gear Pro's hand protection range will keep your workers safe and sound. Time to make your worksite risk free with our safety gloves for maximum protection.

Frequently Asked Question about Safety Gloves
Can I order ANSI Z87 safety gloves?
Yes, look for a wide variety of options for ordering ANSI Z87 safety gloves. On each page for safety gloves you will see the ANSI Z87 stamp, which means those gloves meet all of the necessary standards for safety gloves. Check with your workplace to see what specific requirements are needed for gloves.
What is the ANSI cut resistance scale for safety gloves?
Since safety gloves can vary in thickness and material, the ANSI has established a rating system for the cut resistance of gloves. This scale ranges from 0-5, where 0 is the least cut resistant and 5 is the most. If you have questions about what cut reistance level is right for you, chat with a Safety Gear Pro.
What are the benefits of nitrate safety work gloves?
Nitrate safety gloves are more chemical resistant than other gloves, such as latex. They will also be more cut resistant, dependent on their ANSI cut resistance rating. Nitrate gloves are also a great solution for anyone with a latex allergy but still needs protective gloves.
Should I order disposable work gloves in bulk?
Ordering disposable gloves in bulk can make economical sense if your work place uses them frequently, or requires frequent glove changes. When looking at your disposable gloves, check the table showing the bulk discount rates. You can get a large discount on each individual item when ordering in bulk.
What are the benefits of latex safety gloves?
Latex gloves are less expensive than other options and are easy to use. Latex gloves can also offer more dexterity and a tighter fit than other gloves.