OccuNomix Vulcan Cowboy Hard Hats ANSI Z89.1 rated
$24.30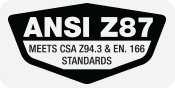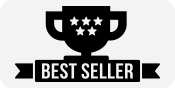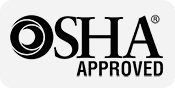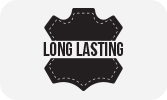 Description
High-density polyethylene (HDPE) outer shell resists penetration. Features custom-curled extra wide brim for UV and rain protection plus vintage-inspired pinch-front top for authentic cowboy appeal. Water-resistant. Includes 6-point replacement suspension. One size fits most. Complies with ANSI Z89.1-2009, Type 1, Class E, G and C.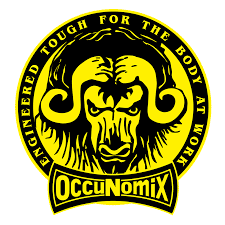 Details
Brand Name: OccuNomix International Inc.
Description: Vulcan cowboy hard hat
Unit of Measure: Ea
Weight: 1.638
Unit Cube Volume: 0.3659
Safety Gear Pro Catalog Page Number: 58
Frequently asked Questions about Vulcan® Cowboy Hard Hats
Vulcan Cowboy hard hats are available in which colors?
Just because you're at work doesn't mean you can't wear your cowboy hat—especially a Vulcan cowboy hard hat, available in shades of black, white and tan. Whether you identify with the guys in the white hats or those in the black, these western-style hard hats are a hit with any crew and won't cramp anyone's style. No matter how complicated or straightforward your company logo, hats in black, white or tan will complement most color themes. If your employees wear uniforms, these neutral hat shades can be combined with cool or warm colors or make a statement on their own.
How do Vulcan cowboy hats stack up in safety ratings?
Our cowboy hard hat meets all safety standards of the national government's Occupational Safety and Health Administration. It is rated for use under performance criteria established by the American National Standards Institute, following the most recent standards update in 2009. Vulcan cowboy hard hats have the ANSI Z89.1-2009 for Class G (general), E (electrical) and C (conductive) helmets. A general-class helmet reduces the hazard of coming in contact with low-voltage conductors and is proof-tested at 2,200 volts. Class E helmets offer higher voltage protection, proof-tested for 20,000 volts, while Class C helmets do not have protection against electrical hazards.
What materials are used to make Vulcan hard hats?
The critical outer shells of Vulcan hard hats are made from high-density polyethylene, a tough thermoplastic polymer that resists penetration. Used in a multitude of consumer products and packaging, this durable material boasts a high strength-to-density ratio that means its slightly denser makeup gives it much greater strength than low-density polyethylene. It is also much harder and can tolerate higher temperatures for short times. You have likely seen it in many different products, from ice cube trays and playground equipment to plastic chairs, house wrap, milk jugs and jerry cans. Its properties also make it an excellent choice for chemical- and corrosion-resistant pipes, plumbing and electrical boxes and vehicle fuel tanks.
Additional information
| | |
| --- | --- |
| Color | |
| Product Color | Black, Brown, Gray, White |
| Brand | OccuNomix |
| Activity | Industrial, Riding |
| Certification | ANSI Z89.1 |
| Gender | Unisex |
Only logged in customers who have purchased this product may leave a review.