Costa is an ocean-inspired brand loved by many fishermen, surfers and watersports enthusiasts. Learn why a brand founded in 1983 by Ray Ferguson in Daytona Beach, Florida, remains so popular today. A few standout features include 580 Polarized Lenses, bioresin frames sourced from recycled fishing nets and the brand's support for the #OneCoast charity campaign and partnership with the non-governmental organization OCEARCH to protect ocean wildlife.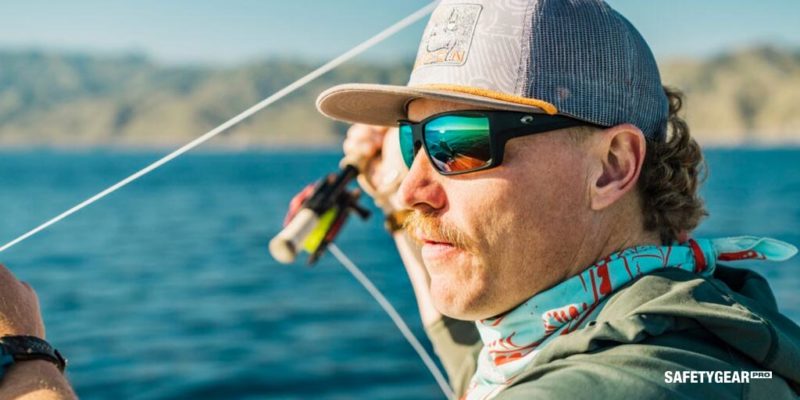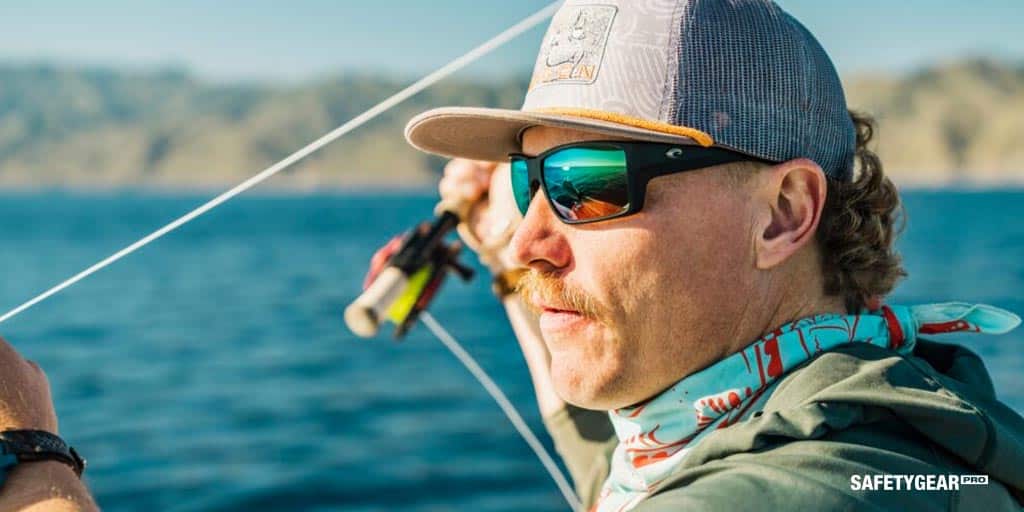 Glare-Cutting Polarized Lenses
The advanced 580 lens polarization technology in all authentic Costa sunglasses lenses is one of the main reasons fishermen appreciate this brand. You can also customize prescription lenses with single-vision, bifocal or progressive lenses–if these options are compatible with your preferred frames–and select your choice of lens color and the option for polarization.
Polarized lenses filter out sunlight that gets bounced off of reflective surfaces and would otherwise strike your eyes from a horizontal angle. While this lens treatment can be advantageous for fishing, you may encounter difficulties when you try to use your smartphone or any high-tech gear that has a backlit screen while wearing polarized sunglasses.
Lightweight Costa Frames
Many wearers of this brand report that sunglasses stay in place and have a barely-there feel while providing eye protection from glare and UV exposure. Many of the brand's frames are made out of a very lightweight bioresin sourced from recycled fishing nets.
You can also choose from a wide variety of other types of plastic and metal frames with lightweight designs. Check the weight of frames in grams under the additional information for your favorite style along with the gender, size and dimensions of frames to ensure a non-slip fit. Hydrophilic, moisture-absorbing nose pads and temples help to keep eyewear in place for the whole time you are fishing.
Prescription-Ready Sunglasses
Many styles of sunglasses by this brand are prescription ready. You should check to see whether your preferred style states any limitations on prescription power or strength, such as range of combined sphere and cylinder measurements that lenses cannot exceed to fit a particular frame.
The base curve of sunglasses and the thickness of frame rims both factor into whether eyewear is high-RX compatible. Sunglasses with a six, eight or higher base curve often cannot accommodate strong prescription lenses without causing distortion. Factor in your vision needs and eyewear preferences such as frame shape to pick the perfect sunglasses to wear while fishing.

FAQs
Where can I find sunglasses for fishing?
Shop Safety Gear Pro to find a wide selection of prescription-ready fishing glasses and sunglasses. In addition to this leading brand, you can also find eyewear that is either designed for fishing or suitable for wearing on the water by Bolle, Hobie, Oakley, Smith, Spy Optic, Tifosi and Wiley X.
What are the best-selling Costa Del Mar fishing sunglasses?
The leading styles of sunglasses by this brand that are suitable for fishing include Cat Cay, Fantail, Saltbreak, Tuna Alley and Whitetip frames. These styles are all prescription-ready. Check frame sizes and dimensions to ensure that eyewear stays in place when you cast your line and reel in your catch.
Why are polarized lenses good for watersports?
Polarization is a process that involves treating lenses to block horizontally reflected light. This brand offers proprietary 580 Lenses that are polarized and offer selective color enhancement based on your choice of a wide range of tint colors. You can also customize single vision, bifocal or progressive prescription polarized lenses.
What are the best lens tint colors for fishing?
The light conditions in your favorite fishing spot will determine how much visible light transmission you need for acuity and depth perception when looking underwater. Consider blue mirror lenses for bright sun on open water and green mirror lenses with a copper base or copper lenses to heighten underwater contrast.
Which features should I look for in fishing sunglasses?
Fishing sunglasses should be the right size to fit your face, accommodate your prescription if necessary and have lens colors and finishes that make it easier for you to see the surface and depths of the surrounding water. Polarized lenses can significantly reduce glare off the surface of open water.
Shop a large selection of eyewear at Safety Gear Pro to find the perfect fishing sunglasses. Costa frames and lenses are designed to stand up to basic impact risks associated with watersports and some styles are ANSI-rated. Select sunglasses that have polarized lenses to block glare and 100% of UV rays and in a lens color that enhances your visual acuity and depth perception to make it easier to get a big catch.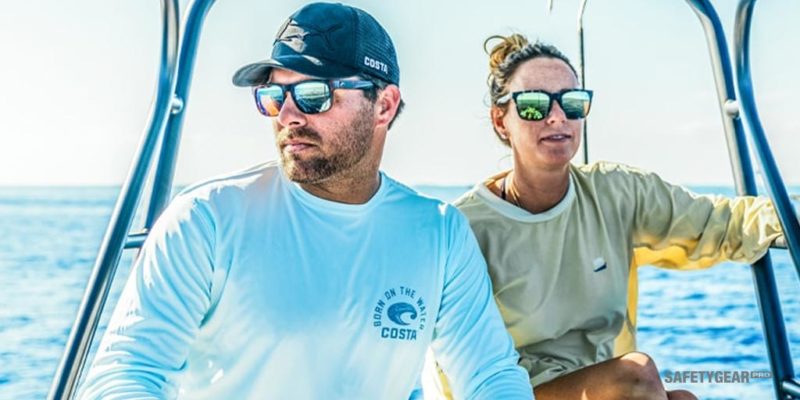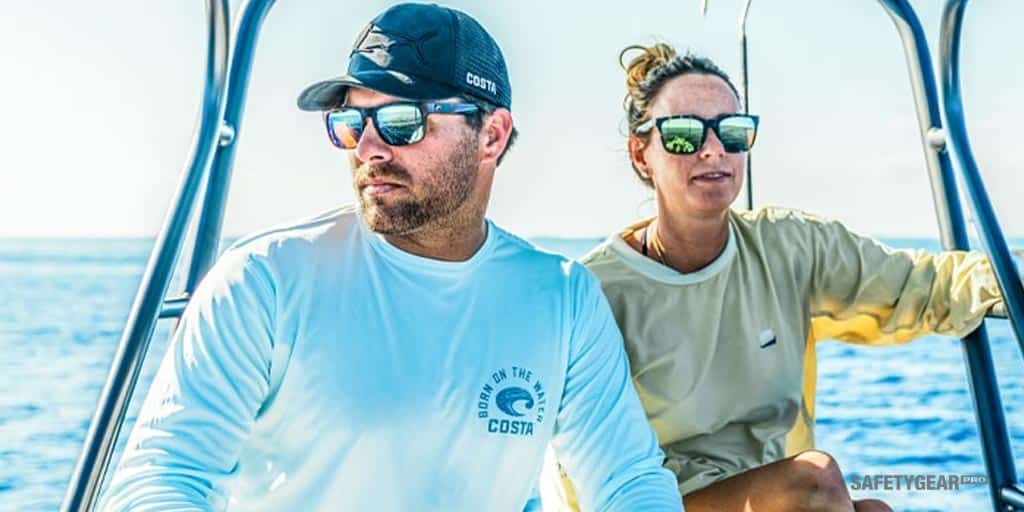 ---
Best Costa Sunglasses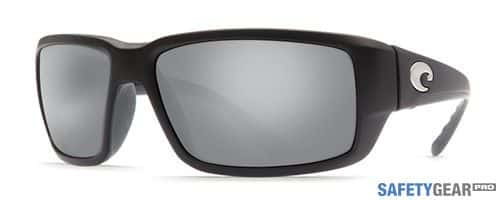 Spend a day beneath the clear skies and warm sunshine with Costa Fantail. It may be smaller in size but it doesn't compromise on performance.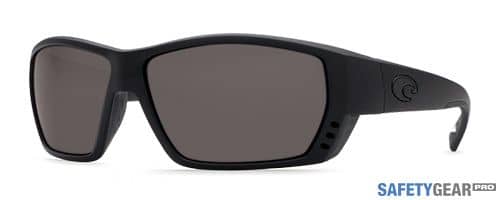 To catch the elusive bluefin tuna necessitates a pair of sunglasses like Costa Tuna Alley that are made from tough-as-nails nylon.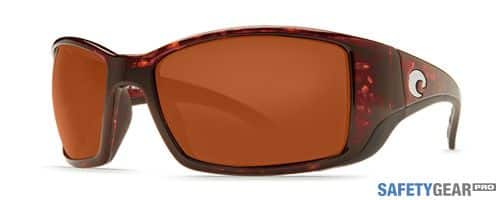 A tackle box is complete with any Costa sunglasses. But the Costa Blackfin is the most trusted tool to yield major precision and relief to a day fishing.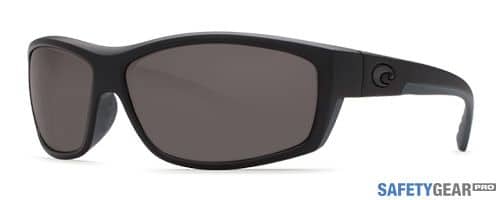 An epic journey requires the Costa Saltbreak, available in epic colors and built tough to withstand anything Mother Nature may bring your way.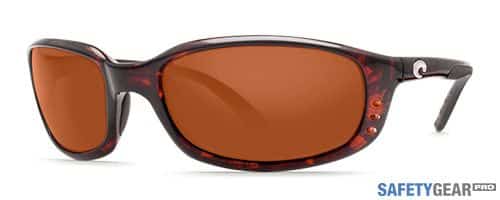 Saltwater calls to those who have conquered the bending rod. For better performance, comfort and durability, pick Costa Brine. And to ensure nothing escapes your grasp, turn it into Costa prescription sunglasses.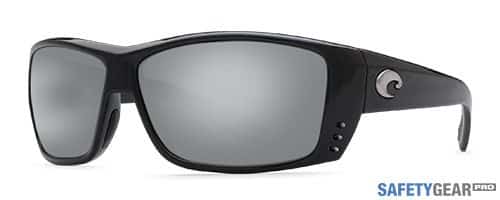 To become a watery legend like Blackbeard, the infamous pirate, who once held the island of Cat Cay as a stronghold, one must possess sunglasses that look the part.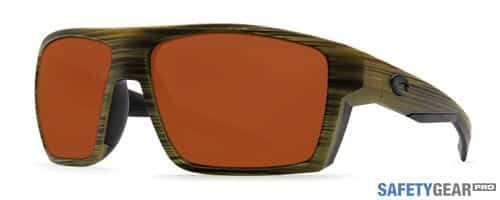 True water lovers like the folks at Costa del Mar enjoy and protect the coastal areas. This demands extra-large sunglasses which are durable and reliable like Costa Bloke.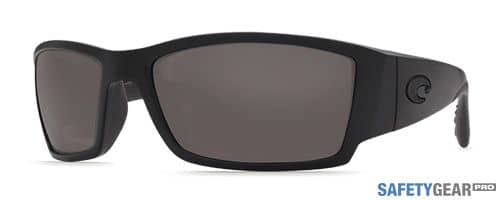 A pair of Costa Corbina sunglasses with sharp angles and wide temples, is like a perfect day on the waters, a balance between rough and calm seas.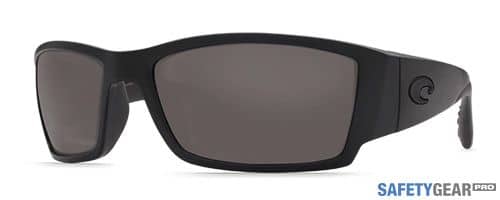 When relaxing and soaking in the sun, take a break with Costa Motu built with a relieved face curve for total comfort. If you want to enhance your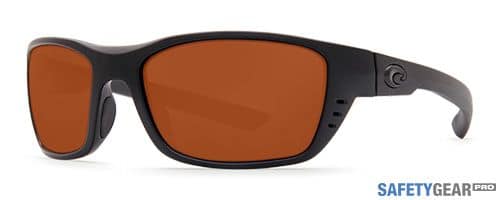 The Whitetip shark uses his small but ferocious eyes to traverse the clear waters. Choose the Costa Whitetip with a vented front for your next quest to become a leading predator of fun!