RX Ray-Ban Round Glasses & Ray-Ban Eyewear
BEST DEALS AND LATEST STYLES OF RAY-BAN ROUND GLASSES
Filter by
Ray-Ban Round Glasses Features
ONLY THE HIGHEST STANDARDS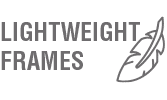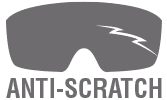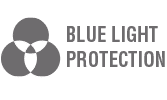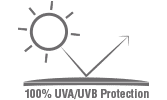 Find Your Perfect Ray-Ban Round Glasses & Ray-Ban Eyewear
Ray Ban Round Glasses FAQs
How do I order a pair of round Ray Ban glasses?
Take a closer look at a large selection of Ray-Ban circle sunglasses. Pick your favorite glasses style and check to see the frame sizes and the lens choices that are available. Round eyewear may also be able to accommodate either clear or tinted single vision or multifocal prescription lenses.
Which face shapes can round frames flatter?
Oval, rectangular and square face shapes stand to benefit most from the balancing effects of glasses with round lenses. If your face is more curved or rounded, you may prefer more to wear frames that have a more angular shape. Rim thickness also factors into the look of any frames.
Are round frames only for casual wear?
Wear round frames as lifestyle or fashion eyewear. Round glasses may be a good choice for work, school or casual wear. This lens shape is not as suitable for active eye protection, as round lenses only provide a limited field of vision and tend to sit out from the face.
What are some advantages of larger lenses?
Large lenses of any shape can provide more complete eye coverage than smaller lenses. If you rely on eyewear for vision correction, these lenses may allow for a wider field of vision. When it comes to blocking ultraviolet light, clear and tinted lenses can also provide more comprehensive eye protection.
What are the most popular circular frames by Ray Ban?
Some of the most popular Ray-Ban round glasses styles include the Ray-Ban Optical RX6392 Ja-Jo, Erika, RB4224 Light Ray sunglasses and round Blue-Light glasses. We stock a big selection of round Ray Ban glasses for adults and youth. Choose round metal or plastic frames for your favorite look.
Best Ray-Ban Round Glasses
WATCH & LEARN HOW OUR RAY-BAN ROUND GLASSES PROTECT YOUR EYES
Ray-Ban Prescription Eyeglasses | Safety Gear Pro
Ray-Ban makes eyeglasses based on the brand's popular sunglasses frames. Learn more about several leading optical styles such as the Jeffrey frames based on Wayfarers, RB6936 Clubmaster-style frames, RB8412 half-rim rectangular frames and RB7017 full-rim rectangular frames. You can also customize a pair of Ray-Ban round glasses with clear corrective lenses.
Ray-Ban Prescription Sunglasses | Safety Gear Pro
Ray-Ban is best known for making prescription sunglasses. Protect your eyes from damaging ultraviolet light in stylish frames such as The Daddy-O is a wide rectangular frame ideal for casual wear and driving. The Aviator RB3689 frames, double-bridge oval RB3445 frames and Clubmaster sunglasses, and the New Wayfarer. All of these styles of Ray-Ban frames are prescription ready.
Learn more about Ray-Ban Glasses & Sunglasses
Clear Vision & Style in Ray-Ban Round Glasses and Sunglasses
FASHION, PERFORMANCE & STYLE IN RAY-BAN EYEWEAR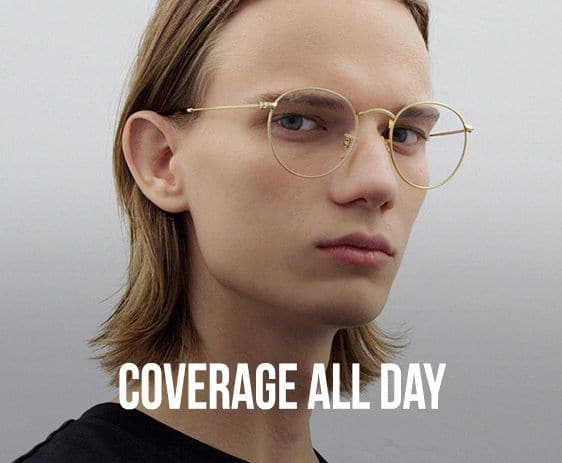 Circular sunglasses cover the width and height of eyes. Whether you choose prescription round glasses with clear lenses, photochromic lenses or tinted lenses, you can count on any pair of Ray Ban glasses for protection from exposure to harmful ultraviolet rays.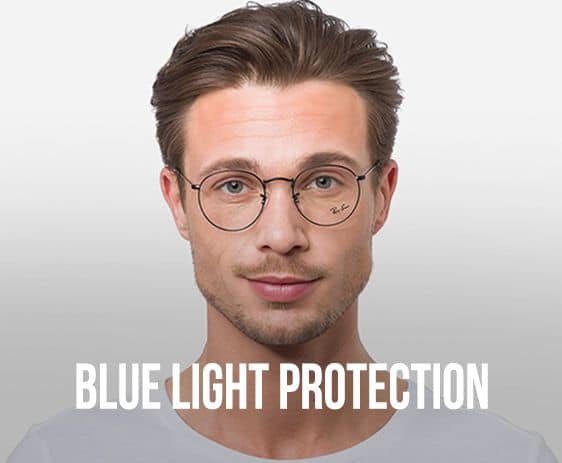 Ray-Ban now makes a series of glasses paired with lenses that limit the amount of blue light to which wearers are exposed during backlit screen use. This line includes several styles of round frames. You can also get prescription blue light blocking lenses to wear at school or work.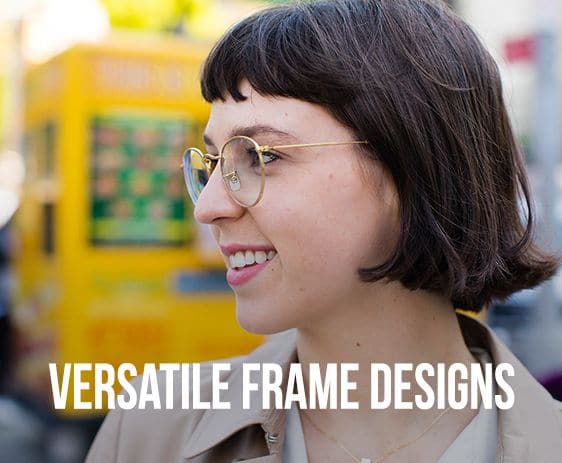 Ray-Ban circle glasses are lifestyle eyewear with distinctive style. You can keep on a pair of round glasses with clear or light-adjusting lenses all day or wear round sunglasses during casual outdoor activities. Circular prescription lenses can also be suitable to wear while driving.
Ray-Ban round glasses can be a flattering choice for diamond, rectangular and square face shapes. Lenses may be narrower and circular or wider and oval-shaped. Eyewear with circular lenses tends to evoke vintage styles. Choose from traditional metal or more modern plastic frames for round-shaped eyeglasses or sunglasses.