You don't have to choose between style, comfort and safety. At Safety Gear Pro, we're proud to offer the latest Ray-Ban sunglasses for everyday wear. Find out what sets these unforgettable eyewear options apart before shopping for your own pair online. Don't settle for anything but the best in terms of daily prescription eyewear or stylish sunglasses.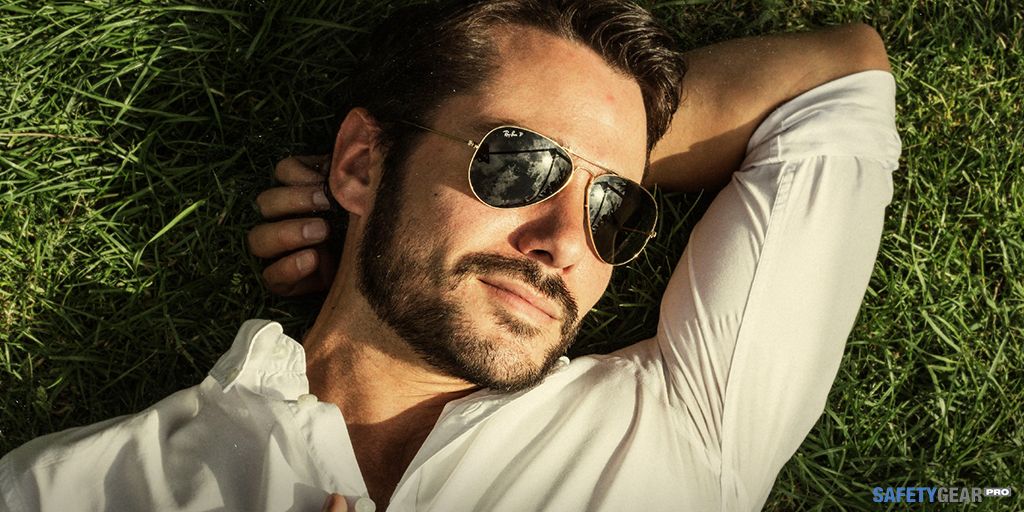 Stylish Eyewear
Ray-Ban glasses have been a leading brand for years. Since 1937, this brand has been turning heads and transforming looks for men and women. If you're looking for a way to add style to your everyday glasses or sunglasses, you can't go wrong with a pair of Ray-Bans.
Compare classic options with trending new styles. Ray-Bans have a wide range of timeless and trending frames to fit your personality, face type and outfit. Look for an everyday pair or match your outfits with different sunglasses. Some pairs have a fashionable look and make a bold statement, while others let their reliable craftsmanship do the talking.
Comfortable Craftsmanship
Sunglasses need to match your sense of adventure, so Ray-Ban glasses are designed to protect your eyes and keep you comfortable in a range of activities. Typical Ray-Ban sunglasses are scratch-resistant and come with durable frames, so you won't have to worry about dropping your frames while preparing for a new adventure. Daily wear won't fade, scratch or damage your new pair of Ray-Ban glasses.
In addition to being durable and reliable, Ray-Ban eyewear is also surprisingly comfortable. Compare popular styles to discover a pair that you can comfortably wear all day. Lightweight, quality glasses keep you feeling great as you wear your new prescription glasses or sunglasses.
Affordable Options
A pair of Ray-Ban glasses is an investment in quality eyewear. You won't have to purchase as many pairs since these glasses can stand up to more than other stylish sunglasses. Shop online to find surprisingly affordable prices on classic Ray-Ban sunglasses for men and women.
Compare classic Aviators, timeless Wayfarer glasses or brand-new styles from a leader in sunglasses and prescription glasses. Check out men's, women's or youth Ray-Ban glasses to see why they've been a leading option for decades.
Not sure which frames are the best? Shop online and sort frames by popularity to see which ones everyone is wearing. Read customer reviews and use our helpful FAQs at Safety Gear Pro to feel confident in your decision. If you're already a fan of Ray-Ban sunglasses, you'll find great prices at our online store. For shoppers yet to experience the stunning quality of this leading brand, prepare for a whole new experience.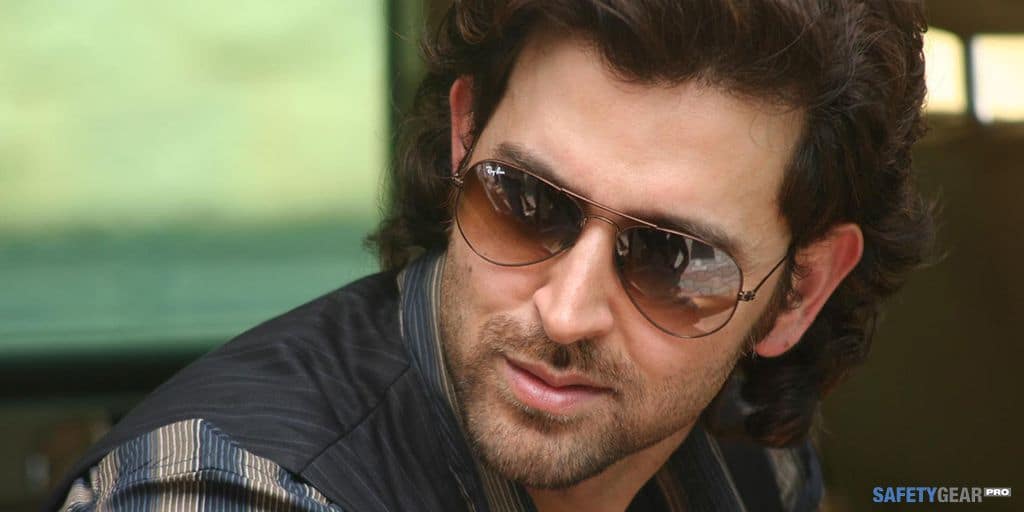 FAQs
Can I Get Prescription Lenses for Ray-Ban Sunglasses?
Just like other sunglasses, Ray-Ban sunglasses from Safety Gear Pro can be fitted with custom lenses. Shop for the pair you'll love and add your exact prescription for an everyday pair of quality eyewear. Ask about ordering your Ray-Ban glasses with progressive, multifocal or polarized lenses for greater personalization.
Do Ray-Bans Scratch Easily?
Enjoy scratch-resistant convenience when you order a quality pair of Ray-Ban glasses. Your new favorite pair of glasses can come with crystal, plastic or specialized lens options, so compare each type carefully to find the best option for your lifestyle, since some lenses are more protective than others.
How Can I Clean My Sunglasses?
The Ray Ban sunglasses women and men love at Safety Gear Pro all come with cleaning spray. Use a cleaning cloth and spray to gently wipe the lenses. If your frames are dirty or need to be sanitized, soak a cloth in disinfectant and carefully wipe every surface of your glasses.
How Do Ray-Bans Protect My Eyes?
Leading sunglasses by Ray-Ban protect against scratches and UV rays. Scratch-resistant lens technology keeps your eyes and your eyewear safe, while UV-blocking lenses allow you to enjoy the outdoors all day long without worrying about eye injuries. Compare lens types to be sure you receive UV-blocking lenses for your new glasses.
Where Can I Buy Ray-Ban Sunglasses?
At Safety Gear Pro, we're confident we have the sunglasses you'll love. Shop for Ray-Ban sunglasses and compare leading styles at affordable prices. Enjoy convenient shopping and fast shipping to prepare for your next special occasion or for everyday style as you show off your new Ray-Ban sunglasses.