Ray-Ban is a top manufacturer of high-quality, on-trend sunglasses that are coveted by many. They are so in-demand that they are often imitated, resulting in poor-quality sunglasses with false Ray-Ban logos. When investing in a pair of Ray-Bans, you want to ensure that the pair you are purchasing is authentic. Read on for tips that can help determine whether you are selecting a genuine pair of Ray-Ban prescription sunglasses when shopping for designer eyewear.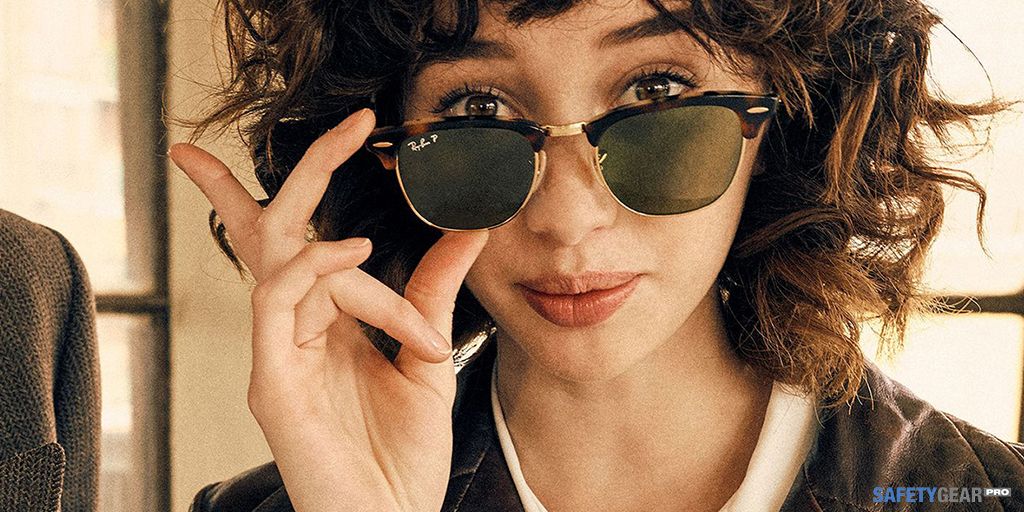 1. Logo Placement
Original Ray-Ban sunglasses will feature the manufacturer's logo in specific locations. The "RB" logo will be etched into the left lens. "Ray-Ban" will be found on the right lens. Fake sunglasses may be missing one or more logos, or may use poor-quality means to apply these logos, such as printing that easily scratches off.
2. Retailer Reputation
Fake Ray Bans may be found at many different types of stores. Fakers may attempt to sell products at discount shops, online marketplaces or other stores either online or in brick-and-mortar locations. Shopping at trusted retailers is a key component in avoiding fraudulent designer sunglasses. Read reviews and examine your choices carefully to ensure that your purchases are authentic. When you shop at reputable online stores like Safety Gear Pro, you can rest assured that the authenticity of your glasses is guaranteed.
3. Material Quality
Quality of materials is a hallmark of high-end designer models. Real Ray Ban prescription sunglasses will be composed of high-quality metal, composite or plastic frames. Metal components such as nose pads and hinges will move smoothly and will not break under normal conditions of use. Originals also come with a quality case that includes appropriate branding. Many imitators will not bother with small details that they think you will not notice. However, the small things make a big difference in the quality of the product and ultimately, your overall satisfaction with your purchase.
4. Price
Designer brands tend to be pricier than other manufacturers due to the use of high-quality materials, excellent workmanship and warranties that products often carry. All of these elements raise the costs associated with manufacturing products and also impacts the prices that consumers pay. Therefore, if you are shopping and find designer frames at prices that seem too good to be true, they are likely knock-offs and not original Ray-Ban polarized sunglasses.
5. Serial Number and CE Mark
Original Ray-Bans will include a serial number starting with "RB" that is etched into the inside arm of the frame. They will also have a CE mark alongside the serial number to signify compliance with safety requirements. If these codes are missing, or are printed using low-quality methods or do not match the numbers on the packaging, these can be red flags indicating that the sunglasses may not be originals.
When shopping for Ray-Ban prescription sunglasses, check out the selection of genuine models at Safety Gear Pro. As a premium online retailer of top designer brands, trust Safety Gear Pro to ensure the authenticity of your new pair of Ray-Ban eyewear that you will enjoy for many years to come.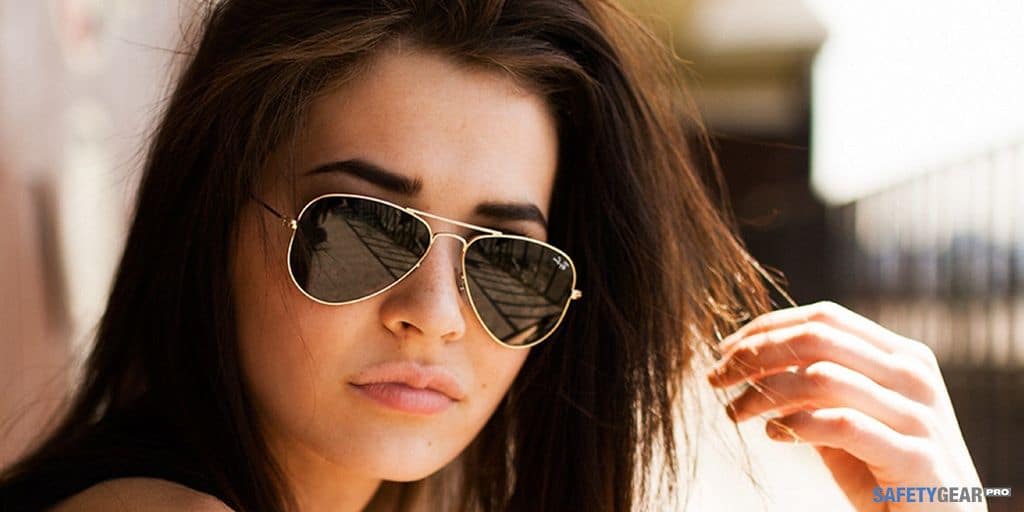 FAQs
Where can I buy Ray Ban prescription sunglasses?
Safety Gear Pro is an online retailer that offers a wide selection of genuine Ray-Ban prescription eyewear. Styles include traditional, sport, fashion and more that can accommodate a range of prescription strengths. When shopping for Ray Bans with Safety Gear Pro, you are sure to find a pair you love.
Is Ray Ban worth the money?
Ray Ban offers high-quality products that are designed to withstand the test of time. Durability coupled with high-quality materials and workmanship means that you can invest in one pair of sunglasses that will last for a long time, rather than needing to purchase several cheaper pairs within that same timeframe.
How can I be sure my Ray Bans are authentic?
One of the best ways to ensure the authenticity of Ray Ban sunglasses is to shop with a trusted retailer. Safety Gear Pro stands behind their products and ensures their originality, earning the trust of new shoppers every day. Helpful representatives are standing by to answer any of your questions, so contact Safety Gear Pro today!
What are the benefits of polarized lenses?
Polarized lenses are designed to reduce glare and provide a more comfortable experience when outdoors in bright sunlight. A specialized coating is applied to lenses to make them polarized, resulting in a filtering effect. Not all sunglasses models offer polarized lenses, so be sure to read product descriptions on the models that catch your eye.
How can I tell if my Ray Bans are polarized?
Many Ray Bans styles offer polarized lenses that can help reduce eyestrain and improve visual contrast. Ray Bans that are polarized will be marked with a "P" next to the Ray Ban logo on the right lens. Check your pair to confirm the polarization status of your lenses.