Ray-Ban aviator sunglasses were first developed in 1937 by Bausch & Lomb for the Army to help fighter pilots counteract the intense blues and whites in the sky at high altitudes. Aviators were the first impact-resistant sunglasses created to block blue light with their anti-glare plastic green lenses. Ever since then, the Aviator has become synonymous with iconic American style and the Ray-Ban brand as a whole. Like all Ray-Ban styles, the Aviator is unisex and looks great on both men and women. With nine different varieties, each with multiple options to choose from, you can customize the look to perfectly suit your personal style and appearance.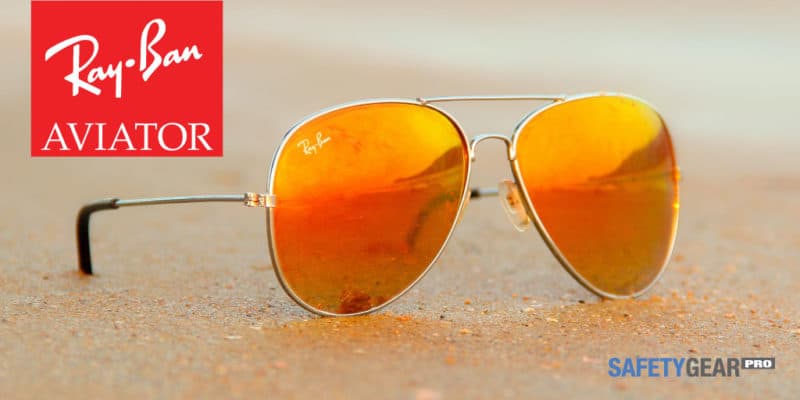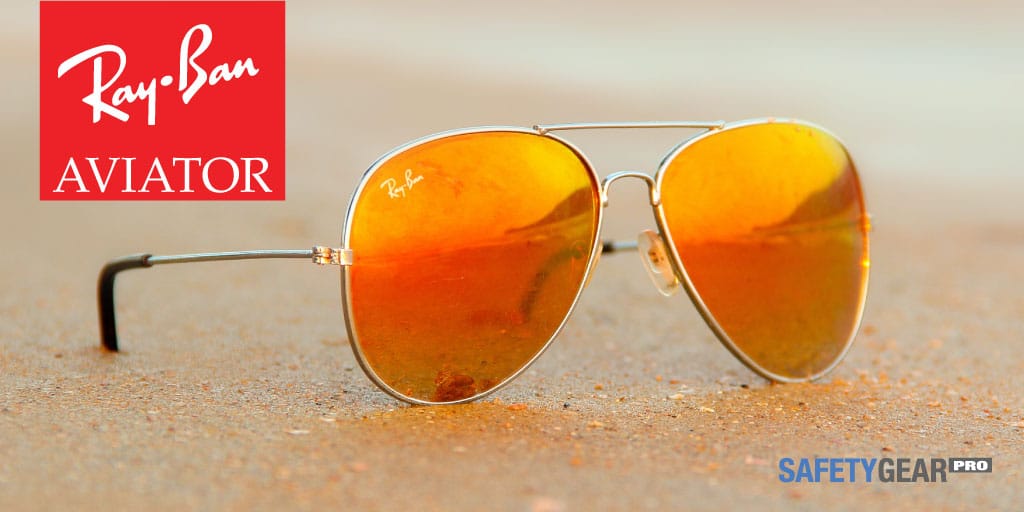 1. Aviator Metal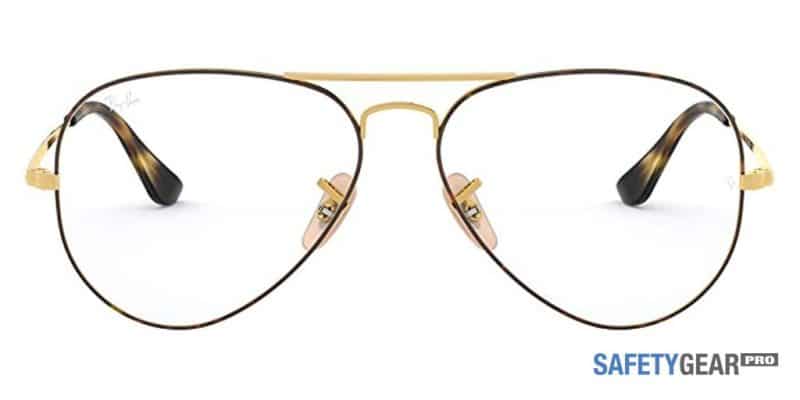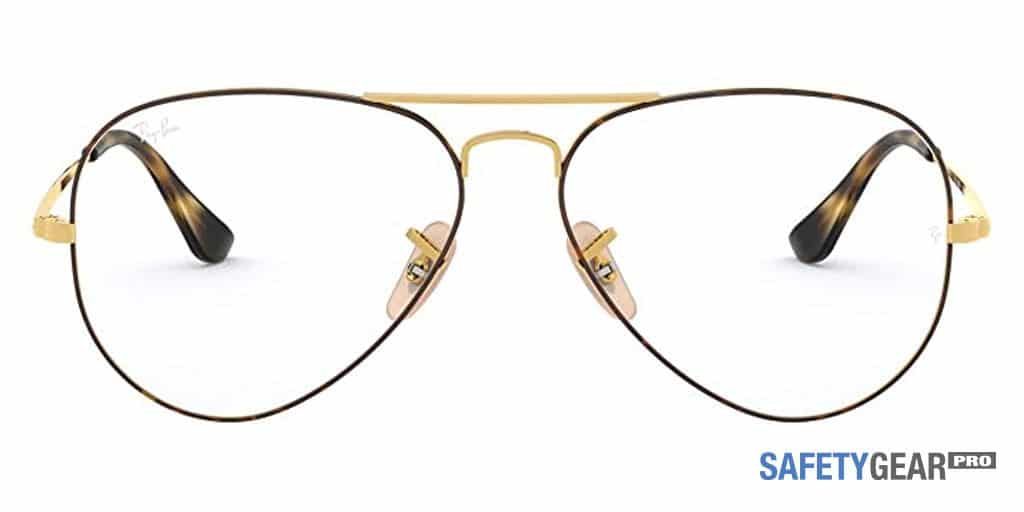 The classic original that started it all. Ray-Ban Aviator polarized sunglasses are lightweight and constructed from a corrosion-resistant metal alloy that retains its shape and resists warping. The full-rimmed metal frames come with a variety of colors and finishes for the lenses and in more than a dozen different frame colors. This model is the most popular of all the Ray-Ban Aviator prescription sunglasses.
2. Aviator Metal II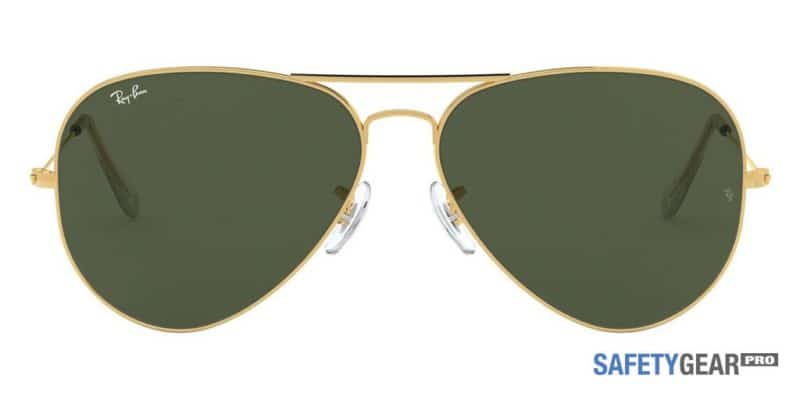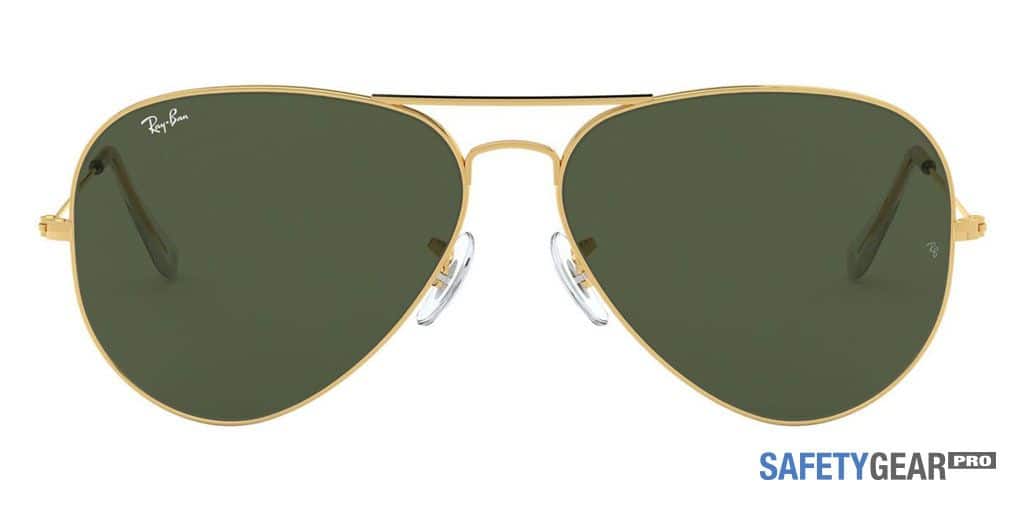 The Metal II's corrosion-resistant metal frames and sturdy double bridge give the original Aviator a cool, retro flair. Like the originals, the Metal II comes in a staggering variety of color and lens finish combinations.
3. Aviator Team Wang X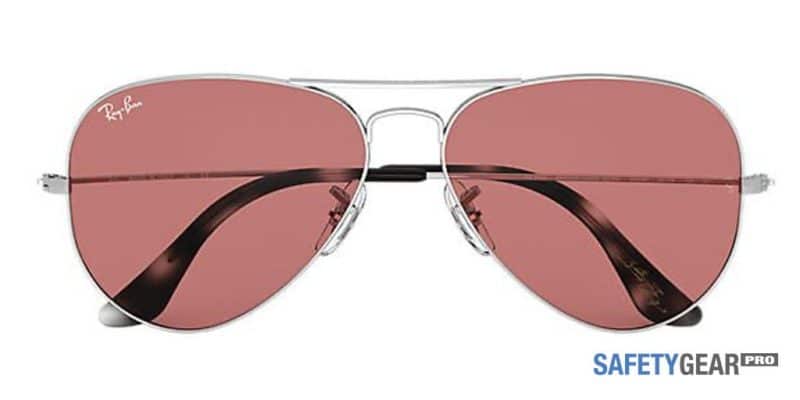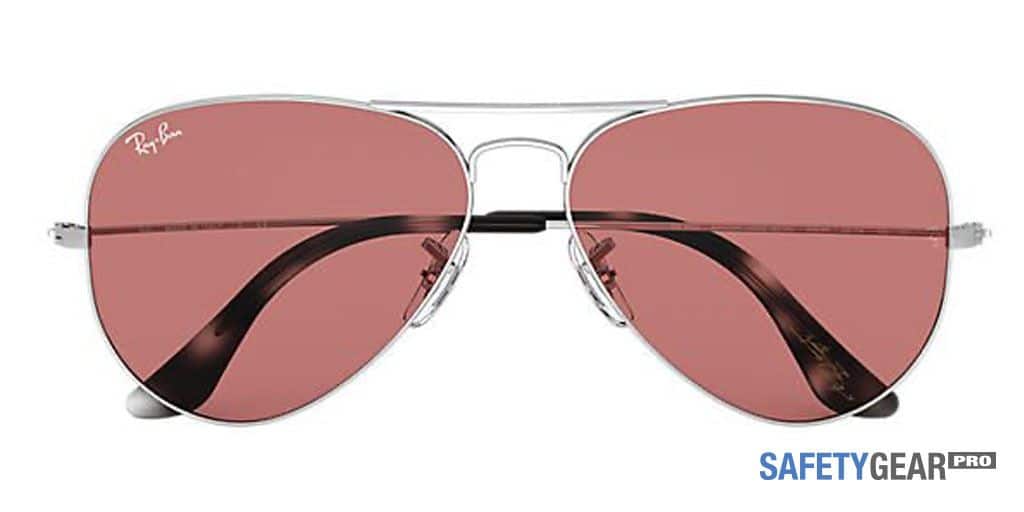 Team Wang's capsule comes with three amazing color combinations:
Silver frame with violet lenses and Havana Gray temple tips
Gold frame with light azure lenses and Havana Brown temple tips
Copper with light brown gradient lenses and Havana Brown temple tips
Each of these models comes engraved with K-Pop star Jackson Wang's signature.
4. Aviator Olympian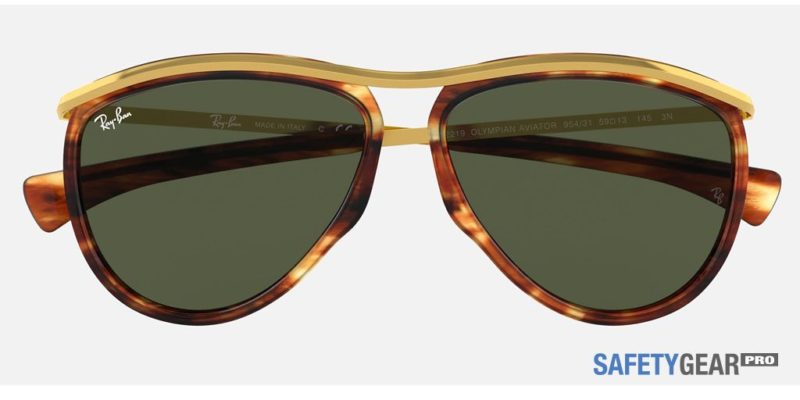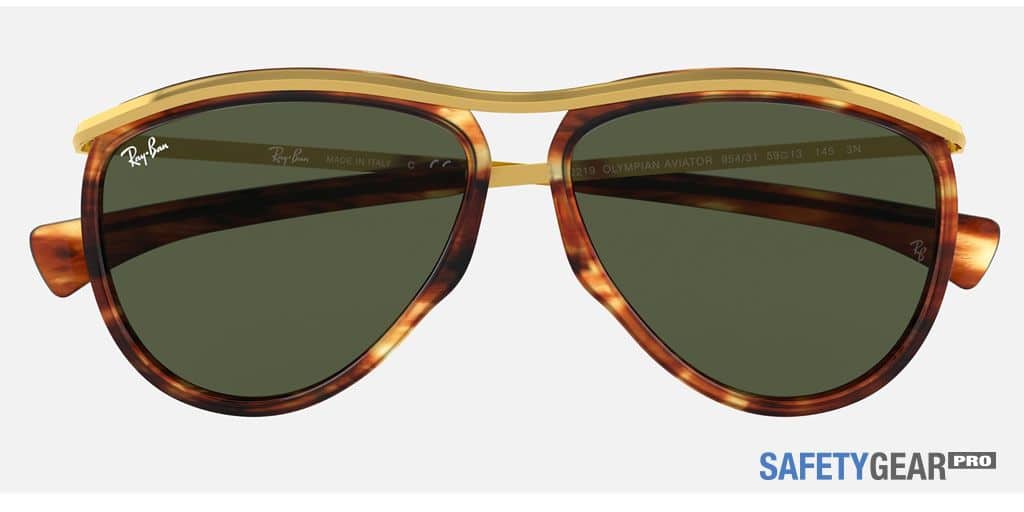 In 1968, designers tweaked the original Ray-Ban Aviator sunglasses design for Olympians and created an unexpected icon. The original metal frames have been swapped out for acetate and connected with a single metallic brow bar.
5. Blaze Aviator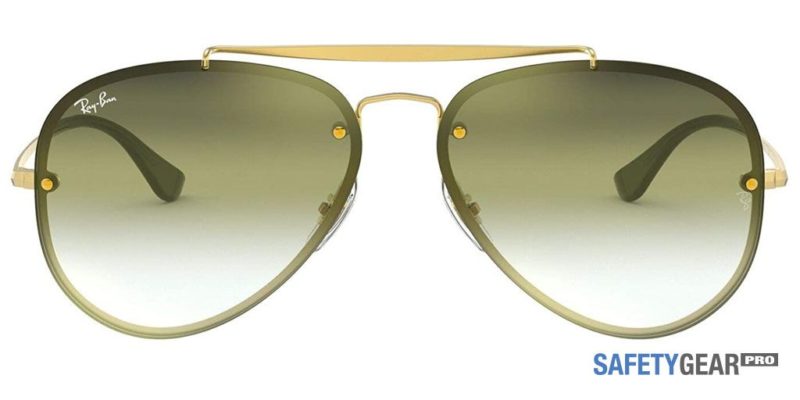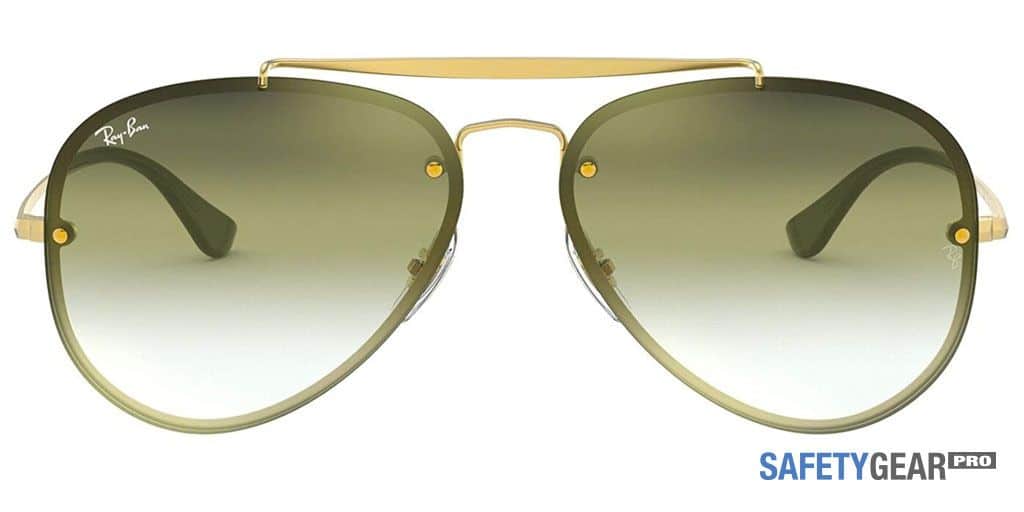 A little tougher and edgier than the original, the Blaze Aviator sports a bold double bridge over its flat lenses and thicker rims. It comes in shiny and demi-gloss gold, black, copper, and gunmetal, with your choice of cool gradient lenses.
6. Aviator Gaze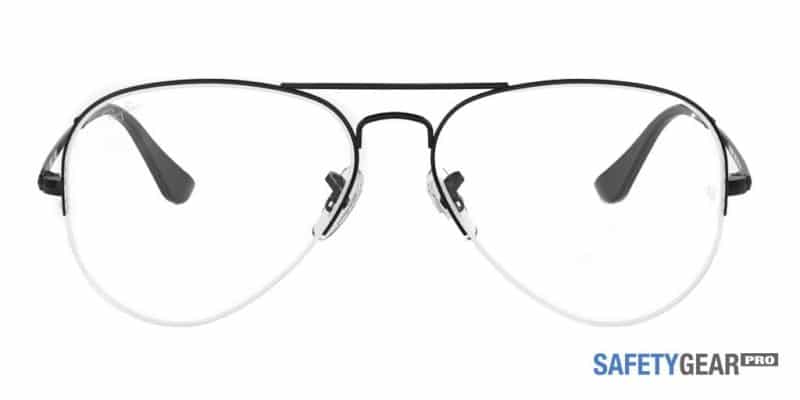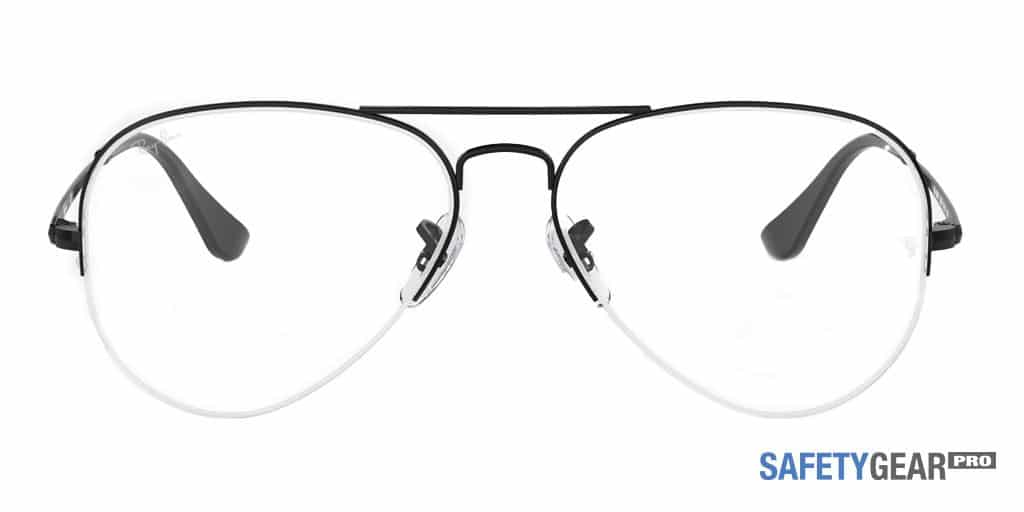 If you're looking for the aviator look in a pair of optical lenses, look no further. These everyday prescription glasses are semi-rimmed and come in several metal colors or metal-and-acetate combinations.
7. Aviator Full Color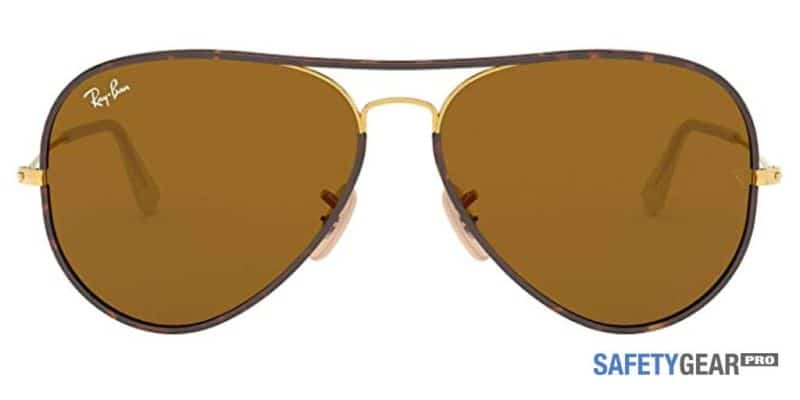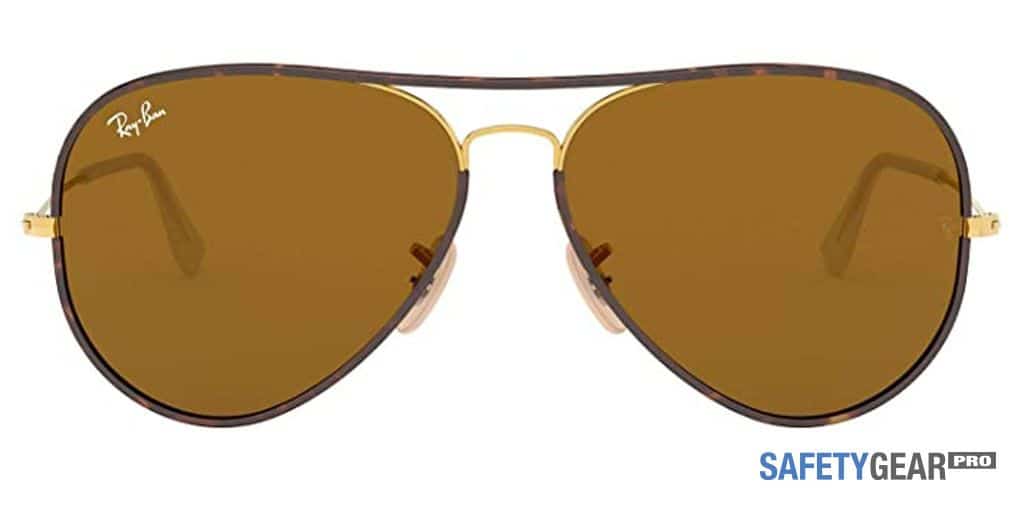 The Aviator Full Color is a throwback to the '80s with their Havana Brown acetate frames and light-brown-toned lenses. If retro-cool is your thing, you can rock these babies (prescription or nonprescription) all year long.
8. Aviator Small Metal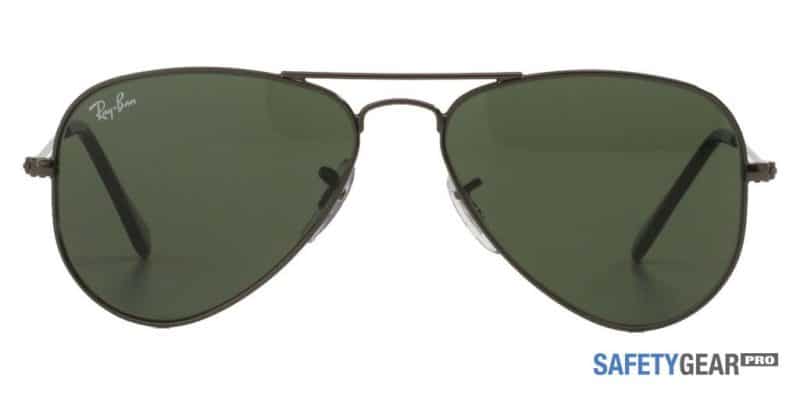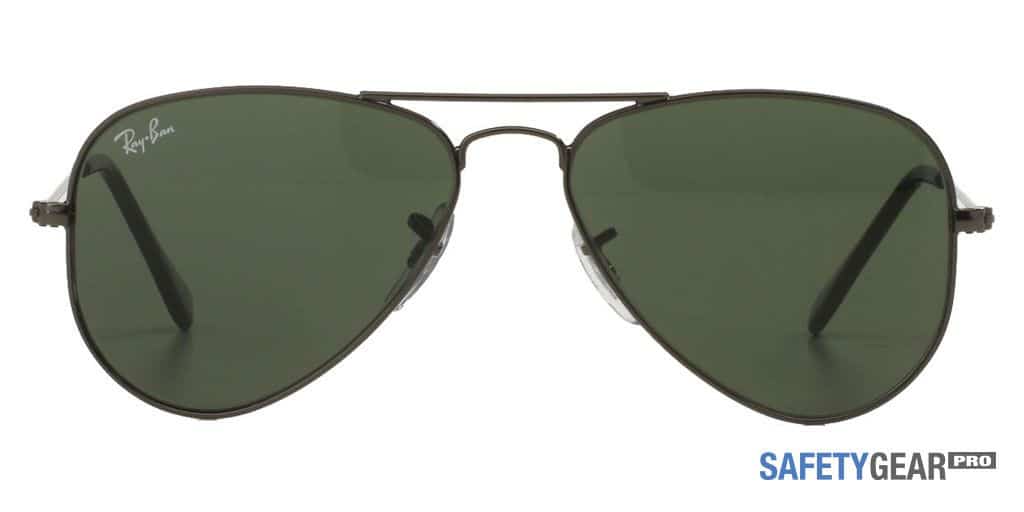 Ray-Ban RB3044 Small Metal Aviator sunglasses are the perfect fit for smaller faces and head sizes. If you don't like the over-sized look on your small face, these frames offer a more flattering, scaled-down fit than the originals. They come in classic Arista gold with Ray-Ban's iconic green anti-glare lenses.
9. Aviator Junior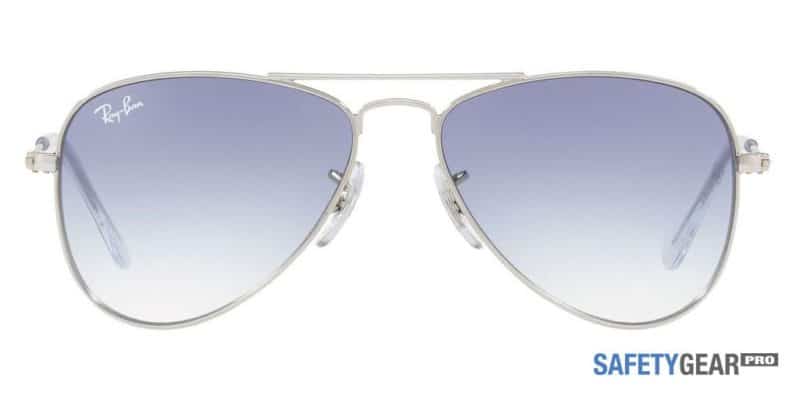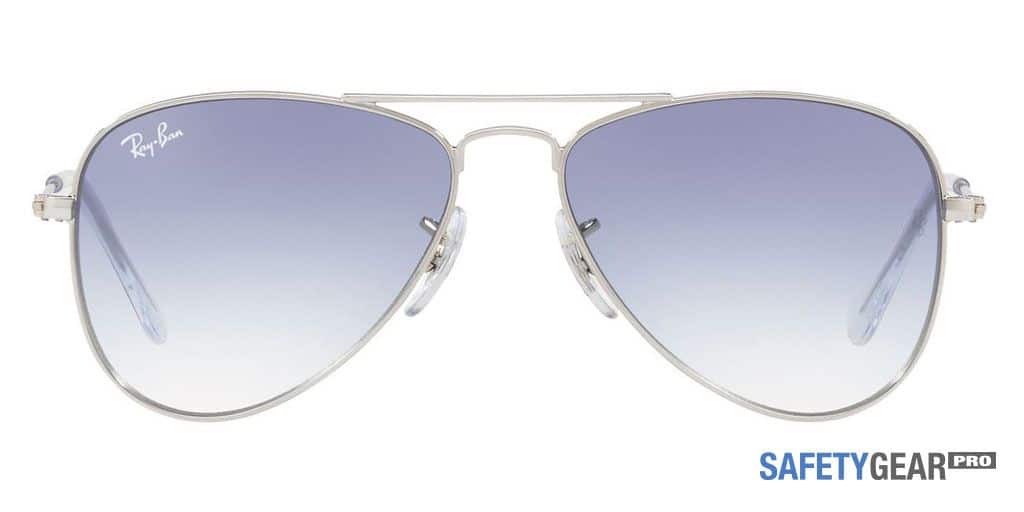 If you have a little man or lady at home who's already "too cool for school," The Aviator Junior will take it to the next level. A pint-sized copy of the original Aviator, the Junior comes in the same classic color combinations, in addition to several fun colors such as blue, red, and light green. Just like mom or dad's, these sunglasses are prescription-friendly.
FAQs
Can I Get Prescription Lenses in Any Ray-Ban Aviator Frame?
Except for the Metal II blue-light-blocking glasses and the Aviator Full Color, all Ray-Ban Aviator styles can accommodate prescription lenses.
Will Ray-Ban Replace My Broken Sunglasses?
Luxottica, Ray-Ban's parent company will replace frames that have broken due to manufacturing defects for 24 months from the date of purchase.
What Does Ray-Ban's Warranty Cover?
Ray-Ban's warranty covers breakage due to manufacturing defects or errors but does not cover scratches or damages due to neglect, accident, abuse, improper use, and improper storage. It also won't cover unauthorized modifications or repairs or naturally, normal wear-and-tear.
How Do I Take Care of My Ray-Bans?
Keep them in the case when not in use
Use only the included cleaning cloth or a microfiber cloth intended for glasses
Rinse them quickly in water and spray the lenses with lens cleaning spray. Do not use regular glass cleaner on your lenses.
What Are the Darkest Ray-Ban Sunglasses?
Ray-Ban's original green lenses are the darkest lenses they offer. They absorb 85% of visible light and block blue light, giving you excellent color contrast and clarity.
Ray-Ban Aviator sunglasses are one of the best-looking, most versatile eyewear designs out there, so you are sure to find a pair that looks great on you. The real challenge is choosing only one — you may want to include a second pair in a different style or color combination to change up your look! You can find all these Aviator styles and many other Ray-Ban designs at Safety Gear Pro, your source for quality, affordable sunglasses, optical glasses, safety glasses, and more.