RX Ray Ban Polarized Sunglasses & Ray Ban Eyewear
BEST DEALS AND LATEST STYLES OF RAY BAN POLARIZED SUNGLASSES
Filter by
Ray Ban Polarized Sunglasses Features
ONLY THE HIGHEST STANDARDS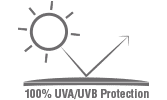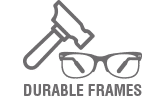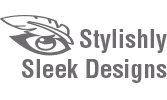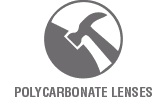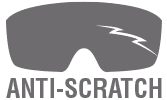 Top Rated Ray Ban Polarized Sunglasses
Find Your Perfect Ray Ban Polarized Sunglasses & Ray Ban Eyewear
FAQs
Where Can I Order Ray Ban Polarized Sunglasses?
You can order your Ray Ban sunglasses with polarized lenses from Safety Gear Pro. Our catalog has a large selection of Ray Bans and glasses from other premium brands. Whether you like the timeless looks of Aviators or something more modern like the Daddy-O, we have the right glasses for you.
Do All Ray Ban Glasses Have Polarized Lenses?
Most Ray Ban sunglasses have polarized lenses. However, this is not always the case. So, make sure to check the specifications of any specific model you are considering. Of course, if you order from Safety Gear Pro, you can also customize lenses with polarization.
Are Polarized Ray Ban Glasses Better?
Polarized sunglasses are significantly more effective than non-polarized at blocking UV rays. Additionally, they protect against horizontal glare, which can be very uncomfortable. If you want to use your Ray Bans for outdoor use in the sunlight, strongly consider a pair with polarized lenses.
Can I Order Prescription Ray Ban P Glasses?
Yes, if you order your Ray Ban polarized glasses from Safety Gear Pro, you can order them with a prescription. Just select the "Prescription Lens" option then the "Customize Lens" button. The final customization step lets you upload, enter or send your prescription details.
What Are the Disadvantages of Polarized Sunglasses?
Polarized sunglasses are great for protecting your eyes from the sun, but they aren't without a few disadvantages. Most noticeably, the polarization can get damaged if submerged in water. So, they aren't ideal for very wet applications. Fishing is usually fine, but swimming probably won't be. They also can distort colors a little, especially through glass.
Read about Ray-Ban Eyewear to help you pick the right frames
Best Ray Ban Polarized Sunglasses
WATCH & LEARN HOW OUR RAY BAN POLARIZED SUNGLASSES PROTECT YOUR EYES
Ray Ban Prescription Eyeglasses | Safety Gear Pro
Ray Ban is best-known for offering stylish sunglasses. However, they also offer optic eyeglasses. For example, if you like Wayfarer sunglasses, you'll love the Jeffrey eyeglasses. Alternatively, you may go for the RB6936 if you like the Clubmaster sunglasses style. The RB8412s are a more modern style with open frames. The RB7017s offer a square, modern frame with spring-hinged temples.
Ray Ban Prescription Sunglasses | Safety Gear Pro
Ray Ban is one of the go-to names in sunglasses with both timeless classics and modern designs. For a more aggressive, wraparound look, consider the Daddy-O sunglasses. If you want to find a great pair of Aviator-style glasses, check out the RB3689. The brand's RB3445 sunglasses offer smaller, circular frames. Plus, you can never go wrong with the Clubmaster or Wayfarer styles.
Clear Vision & Style in Ray Ban Polarized Sunglasses
FASHION, PERFORMANCE & STYLE IN RAY BAN EYEWEAR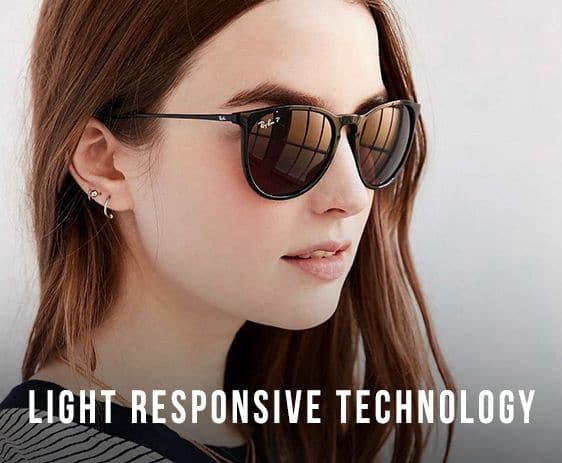 Responsive Light Technology
Some Ray Ban polarized lenses are available with responsive light technology. This allows them to adapt to different light conditions. If you are outside in changing weather, you can keep enjoying the protection of your sunglasses without sacrificing visibility.
Polarization is a lens filter that only lets vertically aligned light through the lenses. This greatly reduces the amount of harmful UV light that reaches your eyes. If you want a pair of stylish glasses that will offer excellent UV protection, the Ray Ban P series of glasses should be your first choice.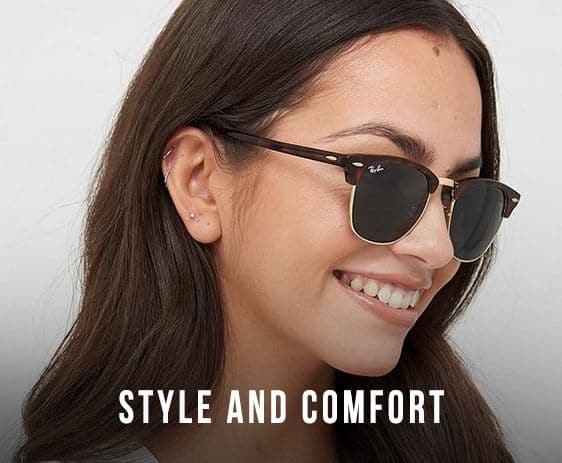 Ray Ban polarized sunglasses are known for their stylish looks. You can find timeless designs like Aviators and Wayfarers as well as modern styles like the RB3445. Plus, they are super comfortable and protect your eyes from harsh sunlight. There's a lot to love about Ray Bans.
Ordering your Ray Ban polarized glasses online makes it easier to find exactly what you want. When you order your glasses from Safety Gear Pro, you can customize the lenses with extra features such as anti-scratch and anti-fog coating. You can also have lenses made with your prescription.
Ray-Bans offer famously attractive styles and great features such as responsive light technology. If you are looking for a pair of sunglasses that will look good while offering maximum protection and comfort, a pair of Ray-Bans from Safety Gear Pro is a great choice.