WileyX Gravity ANSI Rated Sunglasses
$114.00 – $210.00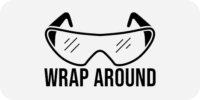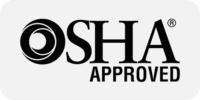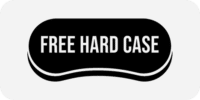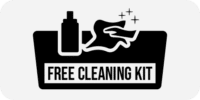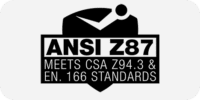 SKU:

WX Gravity
Categories: ANSI Rated Industrial Safety Sunglasses, Anti Fog Glasses, Bifocal Sports Sunglasses, Driving Sunglasses, High Performance Sports Sunglasses, Hiking Sunglasses, Industrial, Mens Prescription Sunglasses, Mens Sports Sunglasses, Mens Sunglasses, Military Glasses, Non-Rx Safety Glasses, Photochromic Sports Sunglasses, Polarized Bifocal Sunglasses, Polarized Sports Sunglasses, Polarized Sunglasses, Prescription Driving Sunglasses, Prescription Fishing Sunglasses, Prescription Golf Sunglasses, Prescription Hunting Glasses, Prescription Mountain Biking Sunglasses, Prescription Shooting Glasses, Prescription Sport Sunglasses, Prescription Sunglasses, Running Sunglasses, Rx Military Sunglasses, Safety Sunglasses, Sports Sunglasses, Sunglasses, Tactical, Tactical Sunglasses, Wiley X, Wiley X Ballistic Sunglasses, Wiley X Climate Control Sunglasses, Wiley X Industrial Rx Safety Glasses, Wiley X Prescription Safety Glasses, Wiley X Prescription Shooting Glasses, Wiley X Prescription Sunglasses, Wiley X Sunglasses
Tags: WILEYX, WILEYX DISCOUNT, wileyX glasses, WILEYX GRAVITY, WILEYX GRAVITY GLASSES, WILEYX SUNGLASSES, WILEYX WX GRAVITY
Description

Don't let anything hold you down! The Wiley X WX GRAVITY features flexible half rubber temples with stylish cylinder accents. Our removable Facial Cavity™ Seal protects your eyes from dust and dirt giving you confidence both at work and away from the job. The WX GRAVITY meets ANSI Z87.1 safety standards for high velocity/high mass impacts and optical quality. We've defied everything that you thought you knew about sunglasses with this pair of eyewear.
Meets ANSI Z87.1 safety standards for optical clarity and high mass/high velocity impact protection
Includes removable Facial Cavity™ Seal that protects eyes from fine dust, pollen, irritants as well as peripheral light
100% UVA/UVB protection with distortion free clarity
Prescription Ready
FEATURES
Facial Cavity Seals
Fine dust and pollen, as well as wind, can cause long-term eye irritation such as Dry Eye Syndrome.
High Velocity Impact Resistant
Meets ANSI Z87.1 high velocity impact safety and optical standards.
Ballistic
Meets MIL-PRF-32432 (MCEPS) ballistic standards for spectacles and goggles.
UV Protection
Blocks the UV (Ultraviolet) that are harmful to our eyes, reducing the risk of damage to retinal cells and age-related macular degeneration while also reducing haze.
Prescription (SPH and CYL combined) can not exceed +/-6.00 for this frame.
NOTE: THESE FRAMES COME WITH AN RX RIM WHEN YOU CHOOSE "ADD PRESCRIPTION LENS" OPTION.
Please check your prescription before placing your order.
If you have any questions regarding your prescription, please give us a call at 832-850-2979.
Frequently asked Questions about WileyX Gravity
Do WileyX Gravity glasses affect peripheral vision?
Wiley X Gravity safety glasses feature a close-fitting wraparound design and have wide, rectangular lenses. The frame shape should not impede the wearer's peripheral vision, though the included removable Facial Cavity™ seal does provide protection from exposure to sources of peripheral light.
Wiley X safety glasses feature Shatterproof Selenite™ Polycarbonate Lenses for distortion-free clarity across the central, paracentral and peripheral fields of vision. Gravity frames are also available with a prescription rim system that can accommodate diopters that exceed plus or minus 3.5 degrees of nearsightedness or farsightedness. Gravity frames are not compatible with prescriptions that exceed plus or minus six degrees.
Do WileyX Gravity glasses meet safety standards?
WileyX Gravity frames fitted with shatterproof Selenite™ Polycarbonate lenses meet ANSI Z87.1 high velocity and high mass impact standards. Corrective lenses in Wiley X Gravity prescription glasses should have the same rating. American National Standards Institute tests involve dropping a pointed weight onto glasses situated on a head form and shooting a steel ball at 20 impact points.
Gravity safety glasses also meet MIL-PRF-32432(GL) ballistic standards as well as U.S. federal OSHA 1910.133(b)(1)(1) workplace safety requirements. This eyewear keeps out fine dust, pollen and other irritants when worn with the included removable Facial Cavity™ seal.
Which accessories come with WileyX Gravity glasses?
Wiley X Gravity glasses come with a removable Facial Cavity™ seal to protect the eyes from exposure to fine dust, peripheral light, pollen and other irritants. For a more secure fit, use the included elastic T-Peg strap. This eyewear is also sold with a leash cord that has rubber grips.
A microfiber cloth prevents lenses from becoming scratched during cleaning. Gravity glasses come with a zippered clamshell case for safe storage. Choose from matte black frames with clear lenses, matte or gloss black frames with gray lenses or Wiley X Gravity sunglasses that have polarized blue mirror lenses in black crystal frames.
Additional information
| | |
| --- | --- |
| Activity | Hunting, Industrial, Lifestyle, Driving, Fishing, Golf, Hiking, Mountain Biking, Running, Shooting, Tactical |
| Brand | Wiley X |
| Frame Material | Plastic |
| Frame Shape | Rectangle |
| Gender | Mens |
| Prescription | Yes |
| Product Type | Safety Glasses, Sunglasses |
| Rim | Full Rim |
| Temple Type | Straight |
| Face Shape | Heart, Oval, Round |
| Frame Color | Black |
| Collection | Wiley X Ballistic Sunglasses, Wiley X Climate Control Sunglasses, Wiley X Prescription Sunglasses |
| Frame Size | Medium, Large |
| Product Color | Black, Camouflage |
| Certification | ANSI Z87.1, Ballistic (MILspec) |
Only logged in customers who have purchased this product may leave a review.