Bolle ULTIM8 Safety Glasses
$50.00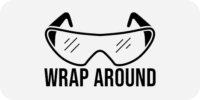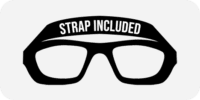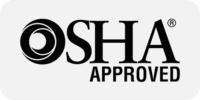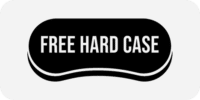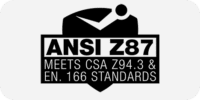 Our #1 best selling safety goggles
This frame cannot accommodate a RX higher than +/-3
SKU:

40299
Categories: ANSI Rated Prescription Safety Eyeglasses, Best Selling Products, Bifocal Sports Sunglasses, Bolle, Bolle Eyeglasses, Bolle Goggles, Bolle Prescription Glasses, Bolle Prescription Safety Glasses, Bolle Safety, Bolle Safety Glasses, Brands, Do It Yourself, Foam Padded Safety Eyeglasses, Foam Padded Sports Sunglasses, High Performance Sports Sunglasses, Mens Sports Sunglasses, Non-RX Eyeglasses, Non-Rx Safety Glasses, Performance Safety Eyeglasses, Photochromic Sports Sunglasses, Prescription Athletic Glasses, Prescription Basketball Goggles, Prescription Cycling Sunglasses, Prescription Eyeglasses, Prescription Motorcycle Goggles, Prescription Safety Eyeglasses, Prescription Sports Eyeglasses, RX Racquetball Goggles, RX-able Eyewear (Reporting), Safety Bifocal Eyeglasses, Safety Eyeglasses, Safety Goggles, Safety Goggles, Specialty Safety Eyeglasses, Sports and Performance Sunglasses, Sports Goggles, Standard Safety Eyeglasses, Transition Safety Eyeglasses, Welding Safety Glasses, Womens Safety Eyeglasses
Description
Bolle ULTIM8 Safety Prescription Glasses
SIZE:
Frame Width: 150 mm
Lens height: 39 mm
Lens Width: 70 mm
Bridge: 17 mm
Temple: 135 mm
PRODUCT PROS
Platinum Anti-fog/Anti-scratch coating
TPR waterproof foam
PC/TPR pivoting temples
Removable adjustable strap
Temple/goggles conversion kit
Rated D3/D4/D5 when worn with retainer strap
PROTECTIONS
ANSI Z87.1-2010 / ANSI Z87.1-2015
American National Standard for Occupational and Educational Eye and Face Protection Devices
Z87+
D3, D4
TECHNOLOGY
REMOVABLE TEMPLES: This technology is used to quickly and easily transform safety glasses into safety goggles. The temples can be replaced with the foam and strap kit
The most advanced protection for extreme work environments offers maximum fog resistance utilizing the PLATINUM coating.
Frequently asked Questions about Bolle ULTIM8 Safety Glasses
What Are the Bolle ULTIM8's Safety Ratings
These Bolle safety glasses meet the ANSI Z87.1-2015 standards. This is the rating defined by the American National Standard Institute for occupational and educational eye and face protection devices. OSHA only requires compliance with the 2010 revision of this standard. So, the ULTIM8 glasses exceed the requirements.
Additionally, the glasses meet the glasses also achieved the Z87+ impact mark rated Plano. When worn with the retainer strap and eyecup seals, the glasses meet the ANSI D3, D4 and D5 standard for splash and droplet, dust and fine dust protection. In short, these safety glasses offer comprehensive protection for your eyes.
What Are the Most Notable Features of the Bolle ULTIM8?
The most immediately noticeable feature of these glasses is that they are both glasses and goggles. Users can choose to wear them with a retainer strap or with temples. This makes them more flexible and comfortable for long-term use. For example, if you want to use them for sports, you can wear them as glasses during slower-paced circumstances or goggles during high-intensity play.
They also feature full-deal eyecups. This helps prevent fogging by keeping your breath away from the lenses. For anyone who has used safety goggles while breathing heavily, this is a must-have feature. Along with the excellent protection ratings, these features make the Bolle ULTIM8 glasses an excellent choice.
Can the Bolle ULTIM8 Have Prescription Lenses?
Yes, Safety Gear Pro offers Bolle ULTIM8 prescription safety goggles. We offer several great options including different lens types, lens thicknesses, tint and eye protection features. These glasses will accommodate SPH/CYL of +/-3. Anything stronger than that will not be able to fit into the wraparound goggles. However, we offer several frames that can accommodate stronger prescriptions.
When you are ready to order, simply select "Add Prescription" on the product page. Then, follow the steps to select your options for the prescription lenses. Finally, enter, upload or send your prescription information to us. We will take care of the rest and send you your new Bolle ULTIM8 prescription safety goggles.
Additional information
| | |
| --- | --- |
| Activity | Cycling, Fishing, Hiking, Kayaking, Mountain Biking |
| Brand | Bolle |
| Frame Material | Plastic |
| Frame Shape | Rectangle, Wrap-Around |
| Gender | Mens |
| Prescription | No |
| Product Type | Goggles, Safety Glasses |
| Rim | Full Rim |
| Temple Type | Strap |
| Collection | Bolle Goggles |
| Face Shape | Diamond, Heart, Oval, Pear, Round, Square |
| Color | |
| Frame Color | Black |
Related products