Mens Prescription Sunglasses
BEST DEALS AND LATEST MENS PRESCRIPTION SUNGLASSES STYLES
Filter by
Prescription Sunglasses Features
ONLY THE HIGHEST STANDARDS IN PROTECTION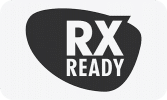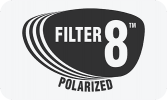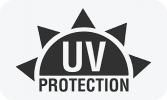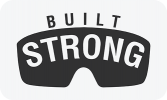 Prescription Sunglasses Collections
Find the Perfect Prescription Sunglasses
Best Prescription Sunglasses
Mountain biker Eric Porter takes a ride while wearing Bolle Bolt mens sunglasses. These lightweight frames have an extra-wide field of vision designed with cycling in mind. Wearers of prescription sunglasses will appreciate the adjustable nose pieces and anti-fog coating. These mens prescription sunglasses also feature high-contrast amber lenses with emerald mirror coating to reduce glare.
Diego Costa sunglasses are made for being worn by the water. Channels in the frames redirect splashes and sweat away from your eyes. This style of sunglasses also features a venting system to maximize air flow. Top and side light shields can be paired with polarized lenses to reduce glare while fishing, sailing, rowing or doing any other outdoor activities.
Stay Protected with the right Prescription Sunglasses
ULTIMATE PRESCRIPTION SUNGLASSES FOR PROTECTION & PERFORMANCE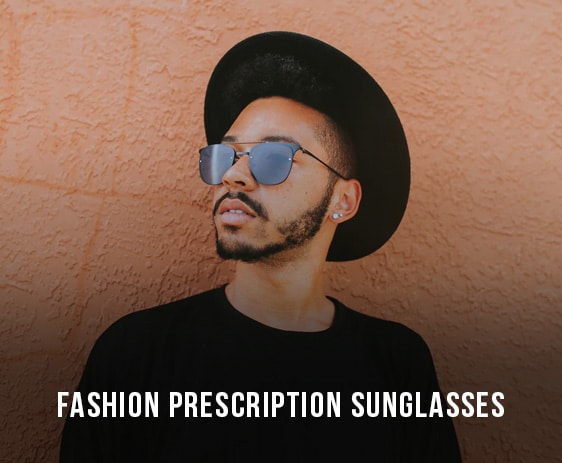 Fashion Prescriptions Sunglasses
You don't need to sacrifice style for prescription eyewear. Many mens prescription sunglasses feature eye-catching frames and lens colors. The only limiting factor may be sphere and cylinder measurements for certain frames.
Sports Prescription Sunglasses
Athletes wear tinted prescription glasses to improve their vision and protect eyes from ultraviolet light and the risk of impact. Frames should have a sufficiently wide angle of vision and lenses may be polarized to reduce glare. Sports goggles are an alternative for high-prescription lenses.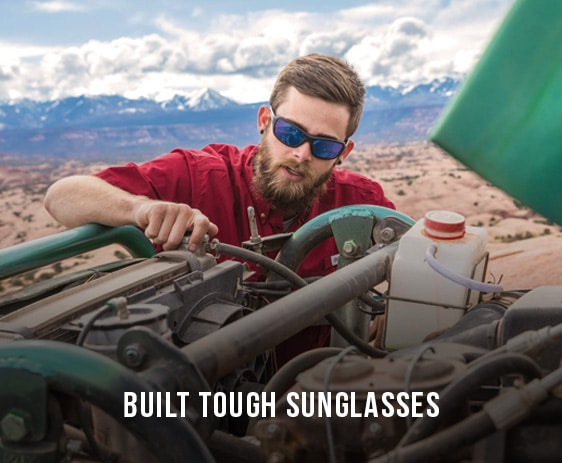 Sunglasses should be made of materials that can stand up to the demands of daily wear. Beyond the frames and lenses, look for glasses with durable hinges and temples. Athletes should factor in the risks of impact in their activities and choose a pair of glasses with durable frames and shatter-proof lenses.
Mens sunglasses are designed to prevent eye damage that results from exposure to ultraviolet rays while also reducing the risk of direct eye impact. Depending on when you plan to wear sunglasses, you may want to select prescription safety glasses with shatter-proof lenses in flexible and durable frames. Sunglasses for men range in size from compact frames that sit close to the face to styles with larger lenses and more prominent profiles. Look for a pair of sunglasses that fit your face, provide sufficient coverage for your eyes and limit glare.
Pick a Frame Design
The design of sunglasses frames should fit and flatter the wearer's face. Check the profile and shape of a pair of sunglasses as well as making sure that the nose pads allow for comfortable and secure wear. Some frames are available in a variety of colors or can be paired with a choice of lens colors. Other sunglasses styles are only available in selected frame and lens color combinations.
Select Frame Materials
Sunglasses are available with plastic or metal frames. Plastic frames are the more versatile option, as this eyewear can worn casually and during sports or high-impact activities. Metal sunglasses frames may be better suited for casual wear.  It is also important to consider the quality of the hinges and other components to determine whether a particular pair of sunglasses will provide the best fit for your lifestyle.
Mens prescription sunglasses make it possible for wearers of prescription glasses to see clearly while blocking ultraviolet rays. Polarized or mirrored lenses are helpful for reducing glare and improving sight quality outdoors on sunny days. Some frames also feature design elements intended to prevent light from getting in around the sides of sunglasses. Lens coatings can prevent fog or scratches from obscuring vision under any conditions.
Mens Prescription Sunglasses FAQs
What do I need to order mens prescription sunglasses?
It is easiest to order prescription sunglasses for men when you have a vision prescription and facial measurements ready. Select a frame style based on shape and size and make sure that the strength of your prescription is compatible with frames. Enter lens specifications for a pair of corrective sunglasses.
Do mens sunglasses come in different sizes?
Mens sunglasses come in several frame sizes, base curves and dimensions. Sizing categories vary between brands, so you should always check frame measurements. The gender of a particular glasses design, such as mens, unisex or women, can also affect the labeled size. All of these factors will determine fit quality.
Can I get prescription lenses in any sunglasses?
Some brands and styles of sunglasses are prescription-ready while other styles are only available as non-prescription eyewear. In some cases, brands may only offer preset combinations of frame and lens colors in non-prescription versions. Prescription lenses in your chosen color and finish may also be an option for some sunglasses.
Which corrective lenses are suitable for sunglasses?
You can get with single vision or multifocal sunglasses. Depending on your eyesight and when you plan to wear sunglasses, the best prescription sunglasses for men may be bifocals, trifocals or have progressive lenses. Check available options for your favorite sunglasses, as some frames are not compatible with multifocal lenses.
Can I choose a lens tint and finish?
Some sunglasses brands and styles come in one or more frame and lens color pairings. You can customize lenses for other frames with your choice of tint color. Mens prescription polarized sunglasses may be available, but prescription lenses may not be compatible with frames that have an interchangeable lens system.