Costa sunglasses are as functional as they are aesthetic. Designed with maximum comfort and style in mind, these spectacles feature nose and temple pads to ensure a perfect fit. They also showcase edgy curved temples and stylish lines for a truly unique look. These glasses have bio-resin construction with rimless designs that are trendy and ideal for any occasion. With durable nylon frames, 580P lenses, and maximum UV protection, these lightweight sunglasses continue to soar in global popularity.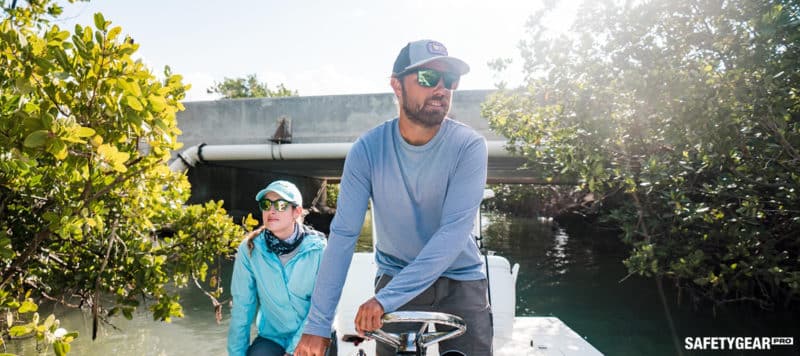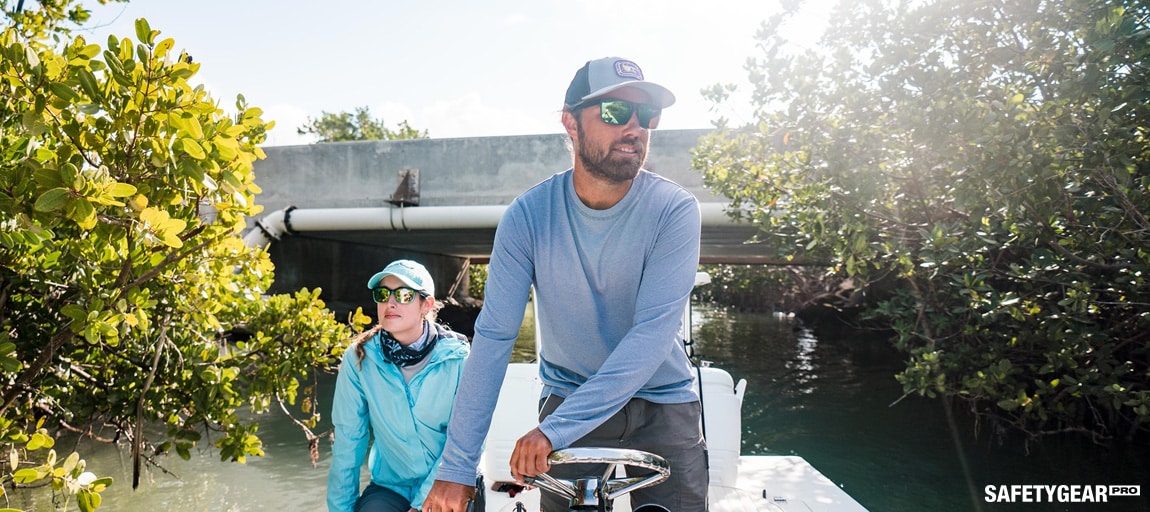 The Benefits of Costa Prescription Sunglasses
There are several benefits of wearing Costa prescription sunglasses. For one, they are designed to fit any lifestyle needs or social activity. This includes fishing, sailing, hiking, and team or individual sports. Made from polycarbonate and Trivex, these glasses are durable and will last for years to come. Whether looking to sport a rimless look, metal frame, or acetate glasses, these spectacles feature nautical-aquatic designs that are both trendy and evergreen.
Here are some more essentials of Costa sunglasses for men:
These glasses are 100% polarized for maximum UV and sunray protection. They are also secure, breathable, and comfortable for all types of sporting – social activities.
Costa fishing sunglasses are ideal for charter sailing and water sports. In fact, you can see what lies beneath the surface of the water with sharper, clearer vision acuity.
Costa sports performance sunglasses are designed in a myriad of colors, styles, and frame types. These glasses are fashionable and will accentuate any sporting or casual look.
These spectacles are the preferred brand for countless water sports enthusiasts and fishers. They are equally loved by beach-goers and nature lovers alike.
High-Quality Polarization
Costa glasses are made from signature, patented 580 polarized lenses. This ensures maximum efficiency with unparalleled glare reduction. The sunglasses help wearers avoid eye strain when looking at bright colors at different levels. Similarly, they full absorb harmful UV rays so you can enjoy the great outdoors worry-free.
Environmentally Friendly
Costa eyewear uses environmentally-friendly materials in all their products. In fact, the company is highly passionate about protecting the environment at every turn. This includes working with non-profits to raise awareness about ocean plastic pollution. They also make sunglasses with bio-based resin for added protection. If you are a nautical-aquatic enthusiast, Costa is simply the best brand for sea-inspired glasses and accessories.
RX and Frame Options
Costa offers RX options that effectively meet your prescription needs. This means no more worries about wearing contacts – especially those that hinder optimal vision performance. Costa also features a wide array of frame styles to suit your individual tastes and preferences. Each frame is meticulously designed to reflect a range of styles; hydro lite rubber, titanium frames, and much more.
As always, Costa maintains strict quality control for all its eyewear. This ensures maximum durability, longevity, and chip and rust-proof protection for wearers. If looking for stylish, polarized sunglasses at affordable prices – go no further than Costa.