Wiley X Motorcycle Glasses
BEST DEALS AND LATEST STYLES FROM WILEY X MOTORCYCLE GLASSES
Filter by
Wiley X Motorcycle Glasses Features
ONLY THE HIGHEST STANDARDS IN PROTECTION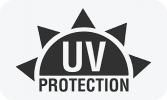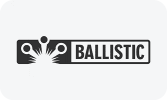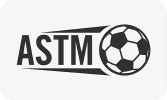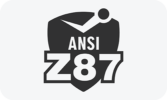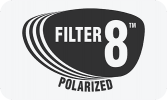 Wiley X Related Safety Glasses Collections
FIND YOUR PERFECT SAFETY GLASSES FOR YOUR NEXT ADVENTURE
Wiley X Motorcycle Glasses Videos
WATCH & LEARN ABOUT WILEY X MOTORCYCLE GLASSES
Whether you wear Wiley WX Vapor sunglasses while driving, riding, working or kicking back and relaxing, you can depend on the durable, shatterproof lenses and frames. Wiley puts its motorcycle glasses to an extreme, controlled test by firing a nail gun straight at the lenses from close range to demonstrate the durability of protective Wiley X motorcycle glasses.
The eye protection you wear while riding should be strong enough to survive any challenge the road might bring your way. The frame, hinges and lenses of Wiley X Romer 3 sunglasses even stand up to getting run over by a Ford Bronco. Find out more about the features that set Wiley X motorcycle sunglasses apart from other eyewear.
Stay Protected With The Right Motorcycle Glasses Features
ULTIMATE GLASSES FOR PROTECTION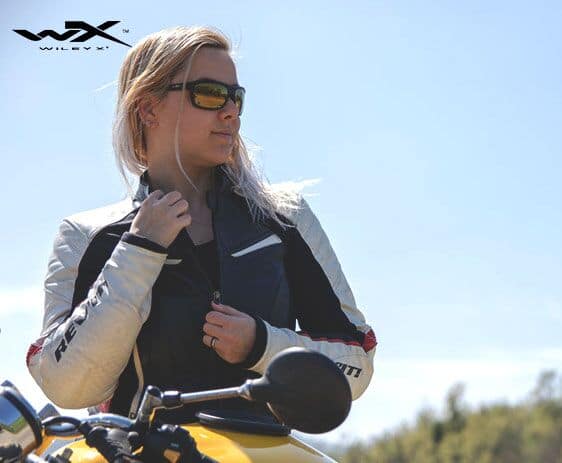 If you spend time on the road or out on open water, you'll appreciate the glare-blocking features of Wiley X motorcycle glasses. Whether you want to increase your comfort and avoid squinting or temporary blinding due to brightness or need to protect your eyes for medical reasons, polarized lenses filter out sunlight that reflects off of flat surfaces.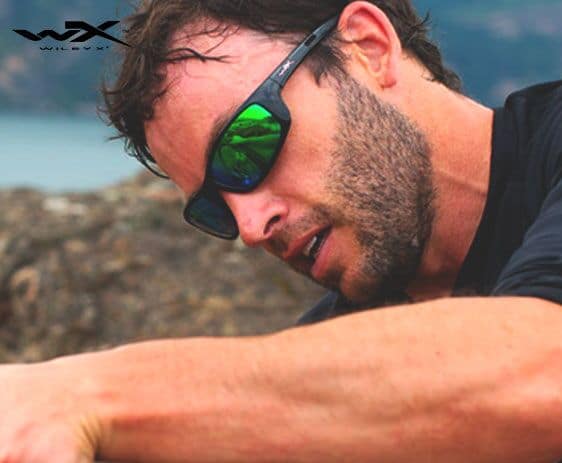 ANSI High Velocity Impact
Wiley specializes in crafting durable glasses for safety and sport. The American National Standards Institute brings together leading industry and medical professionals to set standards for personal protective equipment and safety gear. These motorcycle glasses are made to the same high standards as professional-grade products.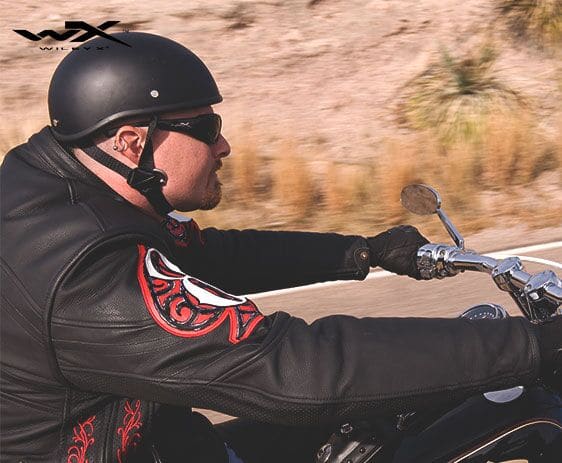 Anyone who wears glasses knows that layering prescription lenses and sun protection while riding reduces your comfort and may threaten your safety. A pair of prescription motorcycle sunglasses can ensure that you see clearly and stay comfortable on every ride.
From the Airrage to the Rogue and XL-1 Advanced, Wiley designs safety-driven glasses to protect wearers' eyes during any activity. Whether you're heading out to explore, play or work, you will appreciate a pair of attractive, durable and versatile sunglasses that provide a comfortable and secure fit. These well-constructed glasses won't be damaged by being accidentally dropped. As a matter of fact, Wiley X motorcycle glasses stand up to close-range impact from a nail gun or being run over by a car.
Wiley motorcycle glasses come in a wide variety of styles. Some styles come with specified features, while other frame models can be customized. Check to see if the glasses you're considering are designed to set specifications for a particular activity and have features that fit your lifestyle.
When shopping for glasses for active wear, it is essential that the frames you select be comfortable on your face. Check to confirm that the eye size and head size measurements of each frame model correspond to your features. It is also a good idea to factor in the shape and length of the nose bridge and whether frames are fully or semi-rimmed.
Motorcyclists should also factor in the way that a pair of glasses fit with a helmet. Safety is the top priority, but the Wiley X line of glasses also offer durability and style. Wiley also manufactures facial cavity seals to provide cushioning and more comprehensive optical protection while riding out on the open road.
Safety Gear Pro makes it simple to customize your next pair of Wiley X motorcycle glasses. Choose from prescription or non-prescription options of any frame or lens style. Depending on the model you select, a variety of frame and lens tinting color options may be available.
Wiley X Motorcycle Glasses at The Best Price
Our Wiley X Motorcycle Sunglasses Online Stock
One of the most popular types of Wiley X Motorcycle Glasses customers is the motorcyclist.
Wiley X products come packed with matchless safety features that have redefined the meaning of protective eyewear. Strength testing, durability evaluation, and other quality tests make Wiley X products the best motorcycle sunglasses.
As a seasoned rider of long routes, you can get the best protection and value for your money with a pair of Wiley X motorcycle glasses. They have style, they will keep your eyes completely safe, and they come with the market's best features for incredible prices.
With Wiley X, you can get prescription motorcycle glasses of high quality and an unbreakable promise of quality and performance.
Wiley X motorcycle glasses are also available with non-Rx lenses that will protect your eyes from unwanted light.
The brand's accessories are also built to boost the protective features a rider would like. One such accessory is Wiley X's range of facial seals to completely block peripheral light and even the smallest of injurious particles.
These small objects can be grains of sand, small debris, or flint all around you and can be harmful to your eyes when you are riding at high speeds.
These are the details that make Wiley X products the best motorcycle sunglasses.
With Wiley X prescription motorcycle glasses, even those who have the passion but cannot ride due to poor vision can become real riders. Wiley X's high-quality prescription lenses take away the risk of poor vision and provide a clear and perfect sense of sight to their user.
Get Prescription Motorcycle Glasses from SafetyGearPro.com
You can buy any Wiley X motorcycle sunglasses at the SafetyGearPro online store. With us, you can get your favorite pair of Wiley X Rx motorcycle goggles at the most competitive prices you will come across on the Internet.
As an authorized dealer of Wiley X products and accessories, we will deliver authentic items to your doorstep. You will need not fear any kind of deception when you get your Wiley X motorcycle glasses from our store.
We deliver all across the country and in some other states abroad. So, when you get in touch with us, tell us a little about where you would like your Wiley X motorcycle glasses delivered beforehand.
Buying from SafetyGearPro, you get the promise of authentic products and accessories with the same warranty that your manufacturer offers. For any kind of legitimate claims, you can contact us and we will try to resolve your complaint with the help of the brand.
Get your Wiley X motorcycle sunglasses online today
Wiley X Motorcycle Glasses FAQs
What Makes for Quality Motorcycle Glasses?
When selecting a pair of Wiley X motorcycle glasses, there are a few key features to focus on. The glasses should sit comfortably and snugly on your face. Additionally, the eyewear should meet the conditions of how you prefer to ride your bike.
Can Wiley X Sunglasses Be Worn Under a Helmet?
Yes! Since a quality helmet is required by law when riding a motorcycle, the durable motorcycle glasses made by Wiley X are crafted to sit right under the helmet. This way, you can improve your vision without removing your helmet or putting your life at risk.
Do Wiley X Glasses Reduce Fog?
Wiley X motorcycle glasses that feature yellow lenses can reduce the impact caused by fog. Since fog consists mainly of blue light, yellow tints filter this light out and makes it much easier for you to see what's ahead of you on the road on an otherwise hazy day.
What Motorcycle Glasses Are Best for Night Rides?
Wiley X makes several models that are perfect for night rides. The AirRage and SG-1 have both been the favorites of motorcycle pros who take frequent rides at night. Select the style you like best and see how it enhances your rides after dark.
Which Glasses Are Best for Riding a Motorcycle on Sunny Days?
Polarized motorcycle sunglasses are the best to wear when you're riding on a sunny day. Polarization is a treatment that reduces the glare caused from light bouncing off of vehicles on the highway and other reflective surfaces. If this is a hazard you've experienced, polarized Wiley X motorcycle glasses are a practical solution.