GET YOUR CATCH WITH COSTA POLARIZED FISHING SUNGLASSES
Filter by
Costa Fishing Sunglasses Features
POLARIZED FISHING SUNGLASSES & UV PROTECTION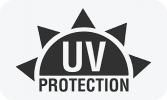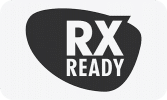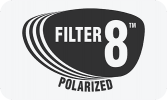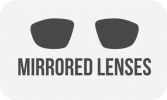 Costa del Mar Sunglasses Collection & More
Find Costa Fishing Sunglasses & other Costa Glasses today!
Costa Fishing Glasses: Perfect for Every Adventure
Watch & Learn about Costa Polarized Sunglasses
Mark Healey- Costa Fisherman
Fishing is not a passive sport. Traveling to your destination, hauling your fishing gear and fooling around with your buddies calls for a positive attitude. Costa fishing sunglasses keep you clear-sighted and looking good during the twists and turns of your outdoor endeavor. Whether you're maneuvering a boat over ocean waves or wrestling with a catch that refuses to settle down, these premium sunglasses can prepare you for the unexpected by defecting glaring sun rays. With a pair of Costa fishing sunglasses perched securely on your nose, the food has never tasted better and the water as refreshing. You can dive in full force with this one-of-a-kind accessory that's as tough as the ground you're standing on.
The magic of Costa fishing sunglasses is in their top-notch construction. Most polarized sunglasses block reflective light, which is adequate for some environments. These sunglasses take it a step further by using patented 580 lens technology. The lenses are designed to block the perfect amount of yellow and harmful blue light while letting through reds, greens and the good shades of blue. The result is excellent UV protection and colors that are not overly distorted. Water reflects more sunlight than anywhere else, so these are a must for outdoor enthusiasts concerned about protecting their vision and remaining comfortable in harsh conditions.
Costa Fishing Glasses Features
COSTA FISHING SUNGLASSES FIT & PERFORM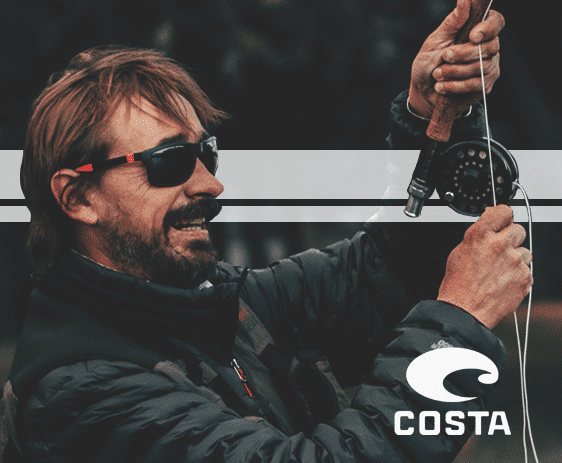 Costa polarized fishing sunglasses are available in different color tints to suit your preferences. Gray lenses are ideal for off-shore fishing and bright lights to prevent you from squinting. Copper or amber lenses keep you cool when the light is changing or if you're fishing close to shore. The sunrise mirror lenses are made for low light, sunrises and sunsets. If you wear sunglasses specially tailored to your environment, then you can excel at your sport and look good doing it.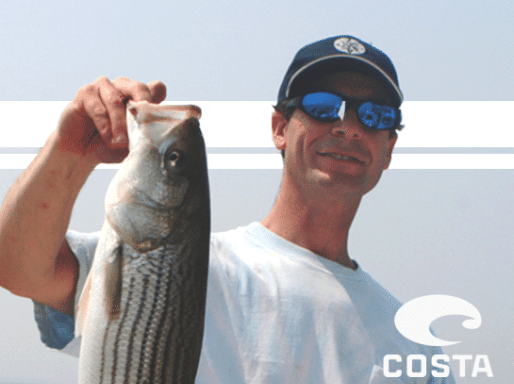 The ventilation frames are made from bio-resin material that is durable and lightweight. Pop these in your pocket or bag and they retain their shape after being subjected to pressure. Show them off while engaging in water sports and they won't slide down or break.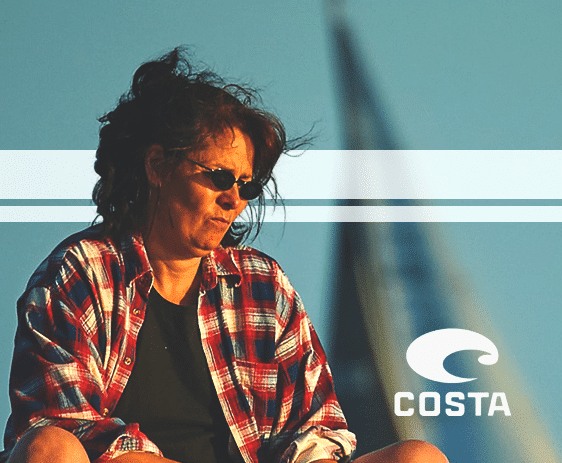 Apart from the lenses, you can also choose from a wide selection of frames that complement the features of your face. There are styles for men and women so everyone can reap of the benefits of superior sun protection. Since Costa fishing sunglasses are made from eco-friendly materials, flaunting a pair reduces your carbon footprint and helps protect water-based communities and their inhabitants. There's no better feeling knowing that you have done your part for the earth; it can even make the fish that you caught taste more delicious.
Costa Fishing Sunglasses FAQs
How do I order Costa fishing sunglasses?
Browse a full selection of fishing sunglasses from Costa and choose your preferred frame style. Costa specializes in eyewear with polarized lenses to reduce glare in, on and near the water. Check the size of frames and options for customizing eyewear such as prescription compatibility, tint color and lens coatings.
What are the best lenses for fishing sunglasses?
The best lenses for Costa fishing glasses tend to be polarized. This process involves applying a vertically laminated chemical to lenses to reorganize light, block horizontal reflection and cut down on glare. If you also require vision correction, you may also prefer to have fishing sunglasses fitted with prescription lenses.
Which features set the top fishing glasses apart?
Fishing glasses should be comfortable to keep on for long periods of time and stay in place. Costa frames often feature Hydrolite nose and temple pads. Several other eyewear features to consider include ventilated frames for breathability and polarized lenses that block glare reflected off of the surface of water.
Are Costa frames compatible with prescription lenses?
Most Costa frames are prescription-ready. You should check the specifications of each style to determine whether frames only support a limited range of prescription powers. If your prescription is too strong for a particular pair of frames, consider getting a pair of high RX glasses frames fitted with tinted lenses.
Can I wear fishing sunglasses during other activities?
It may be possible to keep on the best Costa sunglasses for fishing during other activities. Polarized lenses reduce glare caused by horizontally reflected light. Depending on whether fishing sunglasses have a prescription for near, intermediate or distant vision correction, you may be able to wear eyewear under other circumstances.