FIND THE BEST DEALS ON COSTA MEN'S POLARIZED SUNGLASSES
Filter by
Mens Costa Sunglasses Features
Benefits of Costa Mens Glasses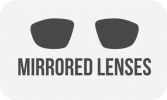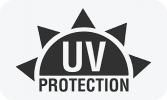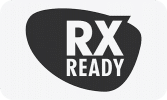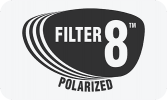 Mens Costa Sunglasses & More
Top Mens Costa Sunglasses Videos
Learn about Costa Men's Polarized Sunglasses
Eco-friendly and made with the best polarizing technology out there, the Rinconcito mens Costa sunglasses are designed with extreme comfort and style in mind. Nose and temples pads help ensure a secure fit, while edgy curved temples and style lines offer a unique look. Rather than use traditional petroleum-based plastic, these glasses feature a bio-resin construction.
You're sure to hit the beach in style with the Galveston Costa men's polarized glasses. A rimless design allows for a sleek, minimalist look, and the durable nylon frame prevents breakage. The 580P lenses offer 100% UV protection and are made from polycarbonate and trivex for the most durable, lightweight option.
Costa Mens Glasses for Everyday Use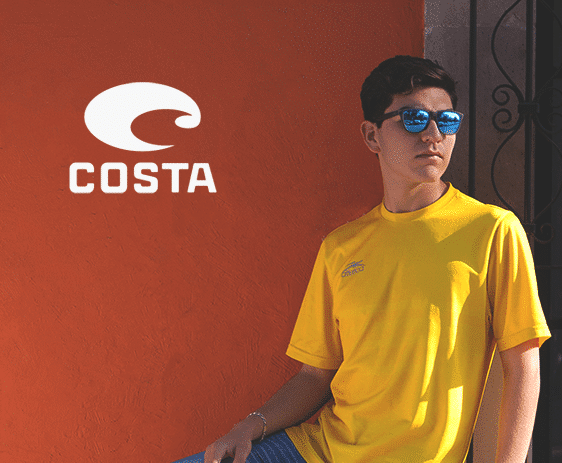 When you head to the beach in Costa mens glasses, you know you're in for a good time. Whether you go for a rimless look, a metal frame, or acetate glasses with a sea-inspired design, Costa glasses are made for the water.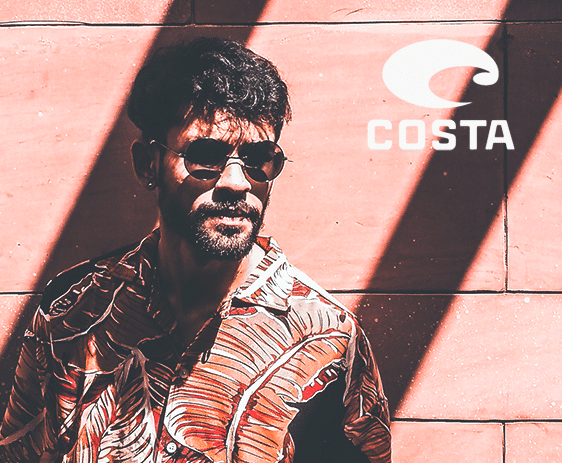 Sport Performance Sunglasses
Take your fishing game to a whole new level with Costa's sport performance sunglasses. They are 100% polarized, so you can see what lies beneath the surface of the water better than ever before. Durable, secure, and breathable, you can protect your eyes from the sun while comfortably doing what you love.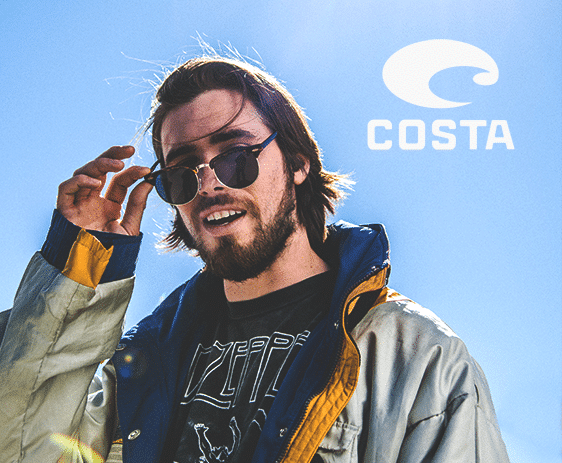 Mens Costa sunglasses come in a variety of lens colors and frame types, so you can find the exact style you're looking for. Unlike other sports glasses that focus primarily on function, Costa glasses have the added benefit of looking great too.
What Makes Costa Glasses Special  
Designed for avid beach-goers, water sports enthusiasts, and dedicated fishers alike, Costa mens glasses are the ideal eyewear for any of your favorite water activities. Their sunglasses are split into two main categories: beach lifestyle glasses and sports performance glasses.
High-Efficiency Polarization
No matter what type of glasses you choose, all glasses are made with Costa's patented 580 polarized lenses. With 100% polarizing efficiency, you'll be able to look at the water without worrying about eye strain as bright colors are enhanced and any glare is eliminated. Additionally, these lenses absorb 100% of UV rays to fully protect your eyes from the sun rays while you enjoy your time outdoors.
Eco-Conscious
Costa does more than just make high-quality sunglasses.  From the materials used to make their products to partnering with environmental groups, Costa strives to do their part in protecting the ocean and all that lives inside it. The company is very passionate about minimizing ocean plastic pollution through raising awareness, working with non-profits, and making products with bio-based resin. Costa also makes shark-inspired sunglasses in honor of their partnership with OCEARCH, a research group focused on protecting sharks.
Durable Frames
Depending on your personal preferences and intended-use, Costa offers a wide variety of frame choices that each have unique features and advantages. Whether you opt for titanium frames, hydrolite rubber, or one of the options offered by Costa, steps are taken to ensure extreme durability. For instance, the tri-lateral fusion process allows for a chip-proof bonded frame and stainless steel flexible hinges that are either internal, optical spring, or five-barrel optical prevent changing shape and rusting.
Available in Rx
Costa customizes their sunglasses to fit your prescription, so you don't need to worry about wearing contacts or not being able to see clearly when they're on. You can purchase prescription Costa mens sunglasses by shopping through our collection at Safety Gear Pro.