Rec Specs Prescription Glasses
Filter by
Rec Specs Glasses Features
ONLY THE HIGHEST STANDARDS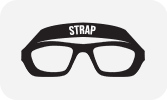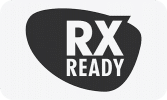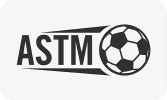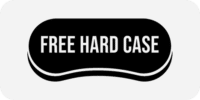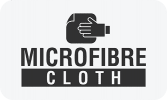 Rec Specs Prescription Glasses Related Categories
Find Your Perfect Rec Specs Prescription Glasses
Rec Specs: Athletic Protection
The X8 collection features virtually indestructible everyday eyewear for men with an active lifestyle. The injection-molded Nylo-Flex™ frame is designed to take a fall and resists breaking when bent. These glasses have flexible, curved temples that offer a secure, snug fit without feeling too tight on the head. React-X photochromic lenses adjust to lightning conditions, remaining clear when indoors and darkening when exposed to sunlight.
With Sport Shift, you only need one set of eyewear for multiple sports. Easily change from a glasses frame to goggles with a simple assembly and disassembly process. This eyewear meets ASTM F803 standards for racket sports, basketball, and soccer. A TPR nose pad enhances comfort, and a temple window increases airflow, prevents fogging, and augments peripheral vision. The lenses are resistant to impact and offer 100 percent UV protection.
Rec Spec Glasses Features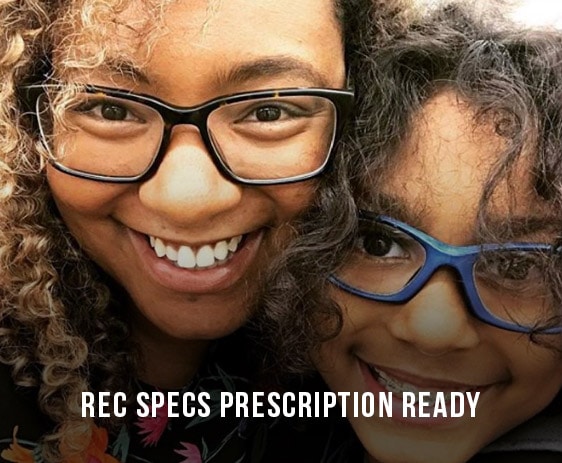 Rec Specs Prescription Ready
All Rec Specs eyewear by Liberty Sport is designed to adapt to a majority of prescriptions. The option of 6-base lenses is best for people with very high perceptions.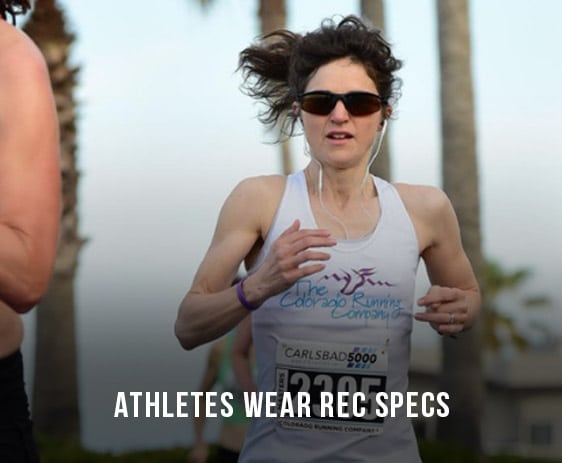 Prescription Rec Specs are designed with athletes in mind and are the ideal eyewear to wear when competing. Lightweight materials and extra padding inside the bridge of the nose are just a few of the reasons why people make Rec Specs their sports eyewear of choice.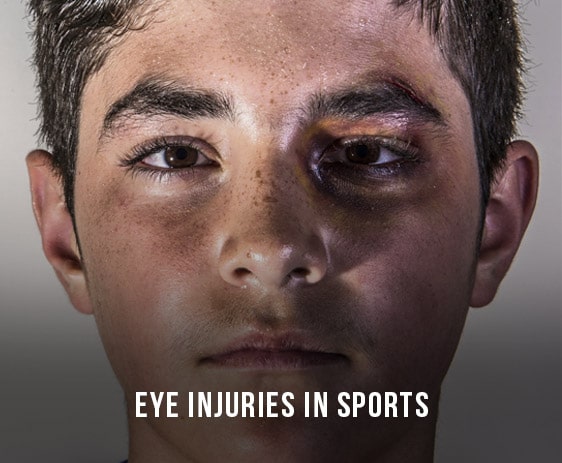 Approximately 90 percent of sports-related eye injuries are preventable by wearing protective sports eyewear. Most Rec Specs meet the ASTM F803 standard for sports eyewear and are designed to protect the eyes from the impact of projectiles, such as sports balls, rackets, hockey sticks, pucks, and more.
You may find yourself in a position where your job and active lifestyle require more durability and security than your regular prescription glasses can provide, or you are an athlete who depends on protective eyewear to avoid a preventable injury. Prescription Rec Specs are designed to fit snug on your head even during heavy activity and offer superior protection from the hazards that many sports pose.
A Lens for Every Sport
When it comes to sports eyewear, there is not one lens for every occasion. Rather, different activities and environments require a distinct tint. Whether your sport of choice is snowboarding, surfing, or golfing, there is the perfect colored lens to match. For activities where lighting conditions often change, photochromic lenses fully adjust according to how much sunlight is available. Anti-fog treatment, polarizing film, and a three-layer anti-reflective coating allow for optimal clarity in extreme weather and glaring light.
One Frame for Every Purpose
Rec Specs help simplify the lives of athletes who participate in multiple sports or who need eyewear that is fit for both work and play. Switch technology takes on a variety of forms depending on the eyewear. Some glasses feature interchangeable lenses that come in different colors and shapes. Other models include two magnetic eyecups, for times when you need a more lightweight, everyday frame and for conditions where heavy protection is needed. Sport Shift technology allows you to easily convert your glasses into goggles by switching through certain attachments.
Eyewear for All Ages
While Rec Specs glasses are popular among adult audiences, there is also an extensive collection of eyewear designed specifically for children. Youth protective glasses help keep children safe while they play, giving them the confidence to train their best and better develop their skills as they grow.
Prescription Rec Specs Glasses FAQs
Where can I get prescription Rec Specs?
Pick a pair of Rec Specs glasses and make sure eyewear accommodates your prescription. Select single vision or multifocal corrective lenses and enter your prescription measurements. Based on the frames, you may have the option to add high-definition digital lens surfacing in addition to other performance lens coatings and tints.
What are Rec Specs?
Rec Specs are a line of sport glasses and goggles made by Liberty Sport. Most of the eyewear made by this brand meets ASTM International F803 impact resistance standards and other personal eye safety requirements. Rec Specs makes eyewear for men, women and kids that combines active design and style.
Do Rec Specs protect eyes?
Most Rec Specs sports glasses meet or exceed sports safety standards. Check the rating of glasses or goggles to determine whether frames and lenses protect against hazards. You should also confirm that sports eyewear provides a sufficient degree of protection from impact and other safety risks associated with any activity.
Are Rec Specs for all sports?
Rec Specs makes glasses and goggles that can be worn for several sports. The ASTM International F803 standard applies to many racquet and ball sports. Confirm that a particular pair of frames and lenses meet any other applicable standards, such as the F3164 standard of eye protection for racquet sports.
Does Rec Specs make glasses and goggles?
Rec Specs makes glasses, goggles and styles that combine the best of both eyewear styles. Some of the most popular Rec Specs combine glasses frame fronts with comfort bands in styles for active kids and adults. If you engage in high-intensity activity, you may prefer eyewear with a head strap.