RX Ray Ban Glasses for Women & Ray Ban Eyewear
BEST DEALS AND LATEST STYLES OF WOMEN RAY BAN GLASSES
Filter by
Ray Ban Glasses for Women Features
ONLY THE HIGHEST STANDARDS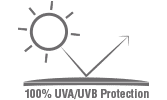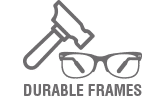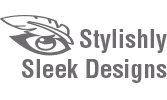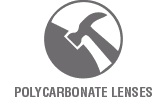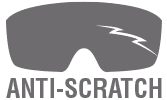 Top Rated Ray Ban Glasses for Women
Find Your Perfect Ray Ban Glasses for Women & Ray Ban Eyewear
Ray Ban Glasses for Women FAQs
Where Can I Order Ray Ban Glasses for Women?
You can order your Ray Ban sunglasses or eyeglasses from Safety Gear Pro. We have a large catalog of Ray Ban glasses and eyewear from other premium brands. Although our main focus is on safety, we also want you to look good while you stay safe.
Can I Order Prescription Ray Ban Glasses?
Yes, if you order your Ray Bans from Safety Gear Pro, you can choose prescription lenses. Just select the "Prescription Lens" option on the product page. This will give you a chance to enter your information when you add the item to your cart. This is available for sunglasses and eyeglasses.
Are Womens Ray Bans Worth It?
Although value is a matter of individual perception, Ray Bans are very highly rated by our customers. They report being satisfied with the quality, comfort and style of their glasses. Plus, Ray Bans are well made and ready for long-term use.
Which Ray Ban Style If Most Popular for Women?
The three most popular Ray Ban styles on Safety Gear Pro are the Daddy-O II, the Jackie Ohh and the Ja-Jo. The first is a wraparound style that is perfect for an active lifestyle. The second is a retro cat-eye design evoking the style of one of America's most famous First Ladies. The third is a circular, fun-loving style that is perfect for festivals.
Does Ray Ban Make Optical Glasses or Just Sunglasses?
Ray Ban makes both sunglasses and optical glasses. Additionally, we offer both types with prescription lenses. If you like Ray Ban styles, you can find a pair of glasses to match your needs.
Best Ray Ban Glasses for Women
WATCH & LEARN HOW OUR RAY BAN GLASSES FOR WOMEN PROTECT YOUR EYES
Ray Ban Prescription Eyeglasses | Safety Gear Pro
Although Ray Ban is best known for its sunglasses, the brand also produces some stylish eyeglasses. These are available with both prescription and non-prescription lenses. There are timeless styles such as the Jeffrey (Wayfarer-style eyeglasses) and the RB6936 (Clubmaster-style eyeglasses). You can also find modern styles like the RB7017 and the RB8412.
Ray Ban Prescription Sunglasses | Safety Gear Pro
If you want to find a high-end pair of sunglasses, you can't do much better than Ray Ban. These glasses offer excellent protection, comfort and style. Safety Gear Pro carries styles such as the New Wayfarer, RB3689 (Aviator) and Clubmaster. We also have the Daddy-O and RB3445 styles. These are great choices for anyone who likes stylish sunglasses.
Clear Vision & Style in Ray Ban Glasses for Women
FASHION, PERFORMANCE & STYLE IN RAY BAN EYEWEAR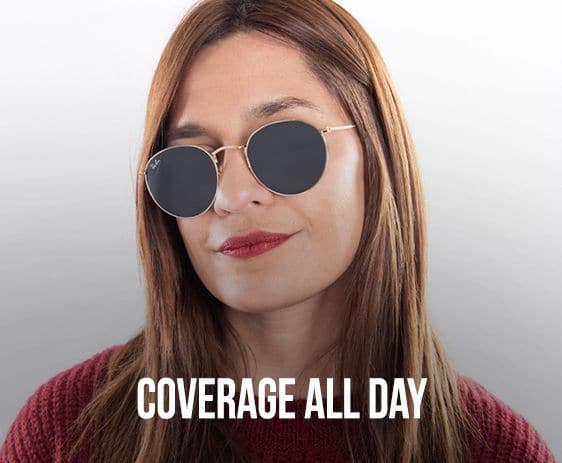 When you order your Ray Ban glasses for women, you can be confident that they will provide all-day comfort, visibility and protection from UV radiation. When you need prescription glasses, you need a pair of glasses that will work for you all day. Ray Bans are perfect for that.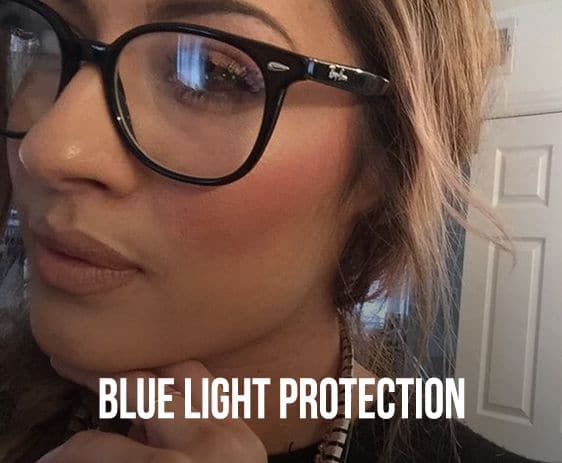 You can order your womens Ray Bans with blue light protection in the lenses. This will help to reduce eye strain, especially when looking at computer screens for extended periods. Many people find that this helps them stay focused and comfortable for longer while working.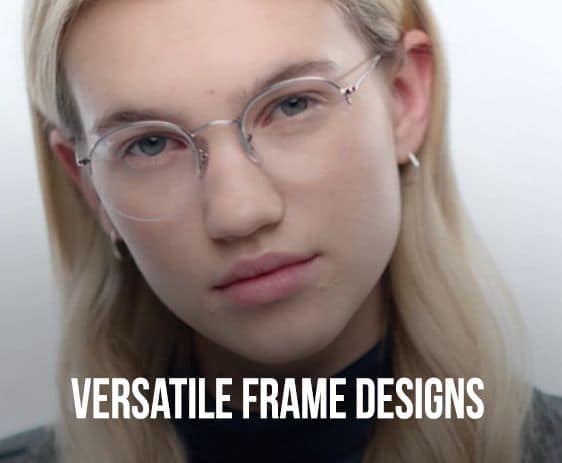 It is no secret that Ray Ban eyeglasses womens styles look good. However, you may not know that many of them have versatile frames. For example, many have spring-loaded temples for a comfortable fit for more head sizes. Plus, they have many sizing options.
Ray Ban is one of the best-known brands for glasses in the world. They make a selection of sunglasses and eyeglasses for women. If you want to find a pair of glasses that blends style, comfort and function, this may be the right choice for you.
Order Your Ray Bans Today
Check out the full Safety Gear Pro selection of Ray Ban glasses for women today. We have a large catalog for you to choose from. Find a pair you love and place your order.