Prescription Smith Glasses
BEST DEALS AND LATEST STYLES OF SMITH GLASSES
Filter by
ONLY THE HIGHEST STANDARDS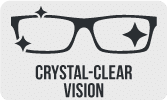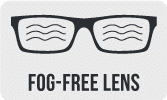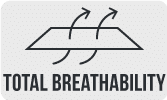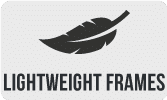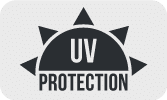 Smith Glasses Related Categories
Find Your Perfect Smith Prescription Glasses
Smith Glasses FAQs
Can Any Smith Frame Fit Prescription Lenses?
Any of the Smith lifestyle frames are prescription-ready so you can have the same advanced eyeglass technology Smith is known for in a reliable pair of glasses. While some of the sunglass models don't support a prescription lens, inserts like the Smith ODS4 Rx Adaptor allow for a prescription lens that lies beneath your trusted ChromaPop interchangeable lenses.
Are Smith Sunglasses Available With Prescription Lenses?
You're not limited by style because Smith eyeglass frames can be customized with prescription sunglass lenses. Fit your favorite Smith lifestyle frames with single-vision, bifocal or progressive lenses and boost clarity and defense with UV protection and mirrored or polarized coatings for the perfect set of sunglasses.
Which Color Is Best for Light-Adjusting Lenses?
Light-adjusting lenses are available in either a brown or a gray tint. A brown tint is best for increasing contrast, which is a valuable asset on sunny days during outdoor sports. Gray light-adjusting lenses only darken your vision, resulting in less vision enhancement but without affecting your perception of colors.
How Do I Choose a Frame Shape?
Choose a frame style that works well with the shape of your face for a balanced look. Oval face shapes look great with frames that are as wide as the broadest part of your face, such as a walnut shape. Square face shapes work well with wide and narrow frame styles.
Do Smith Lenses Have a Protective Coating?
Each pair of Smith eyeglasses comes with a host of protective features that make them more comfortable to wear and ensure they last a lifetime. Your Smith eyewear is built to resist dust, fog, scratches and glare. You can also count on UV protection to safeguard your eyesight.
Smith Glasses Related Videos
WATCH & LEARN HOW OUR SMITH PRESCRIPTION GLASSES PROTECT YOUR EYES
Smith | Endless Possibilities - The Freeride Series
Smith embodies adventure, passion and limitless goals. Take a look at Smith goggles from the Freeride Series, a collection of protective eyewear for winter sports designed to work as hard as you do. Technology meets design to help you see clearly, protect your vision and challenge you to pursue excitement.
Top of the Mountain, Top of the Podium | The Alpine Series
The Alpine Series from Smith features performance-focused materials designed to withstand demanding conditions with high-impact resistance. Tough conditions require resolute persistence and the right tools for the job. Smith's vision for modern construction shines in this high-tech collection of protective eyewear inspired by the formidable FIS Alpine ski runs.
Blogs Related to Smith Glasses
Learn about Smith Glasses & Prescription Eyewear
Clear Vision & Style in Smith Glasses
FASHION, PERFORMANCE & STYLE IN SMITH GLASSES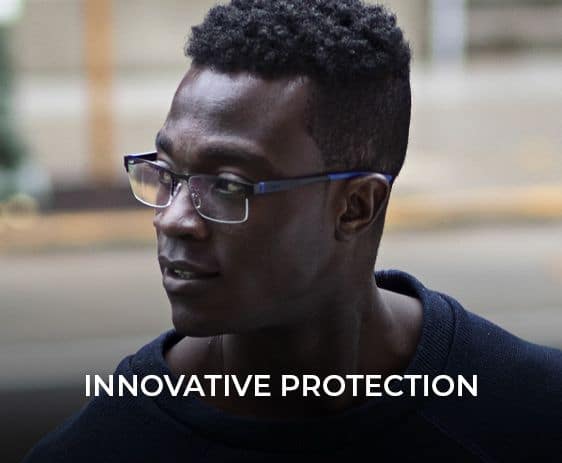 Smith glasses are artistically designed with innovative technical details like auto-locking hinges and lightweight frame materials. This combination of technology and modern style results in protective eyewear you can feel comfortable wearing all day long. Let Smith eyeglasses follow you to your limits and beyond so you can experience life at its fullest.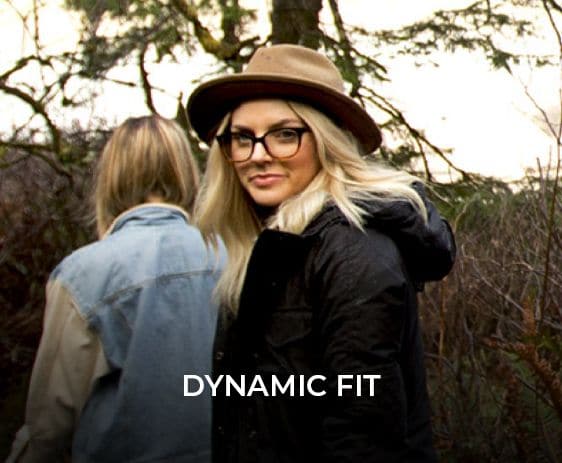 Your eyeglass frames should support your confidence and comfort with an adaptable fit. Some acetate or injected-polymer Smith prescription glasses feature stainless steel temples, creating a frame that flexes with you for lightweight all-day wear. Check out the Smith Sequence eyeglasses for a well-rounded frame style that ensures a great fit every time you wear them.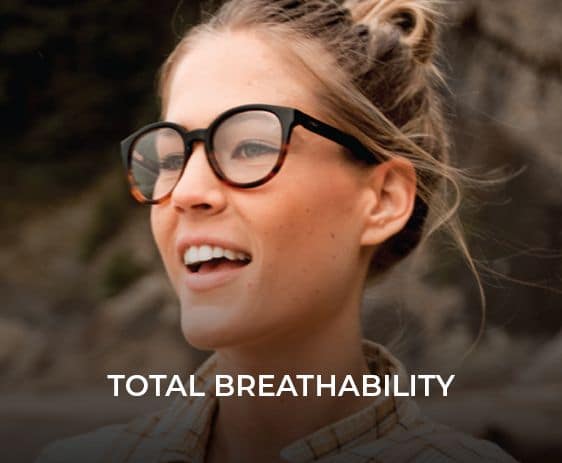 Smith PivLock Arena Max sunglasses utilize polarized ChromaPop lenses, and Smith's Turbo Fan/OTG snow goggles are ideal when you're outdoors or tackling snowy adventures. Add visual acuity with a Smith ODS3 Rx Adaptor, a prescription lens insert that allows for customized vision enhancement in breathable anti-fog Smith sunglasses and ski goggles with specially designed vented nose pads.
Whether you spend the day at the office or at the beach, Smith glasses have you covered. Enjoy Smith's technological innovation and passion for creative design in your daily life with modern Smith glasses. Find comfort in the flexible and lightweight materials so that you can see with the utmost clarity while maintaining a perfect and dynamic fit. When you're looking to add prescription clarity behind Smith's state-of-the-art ChromaPop lenses, breathable vented nose pads allow for exemplary fog-free wearability. Smith doesn't just create eyeglasses, they create high-tech tools to help you pursue your purpose.