Do you love military sunglasses? Are you thinking about whether you need a pair of tactical glasses that can be ready for any situation life may throw at you? Safety Gear Pro has a great selection of military glasses to choose from. If you are shopping for your next pair, the following are five things you should know about military-style glasses.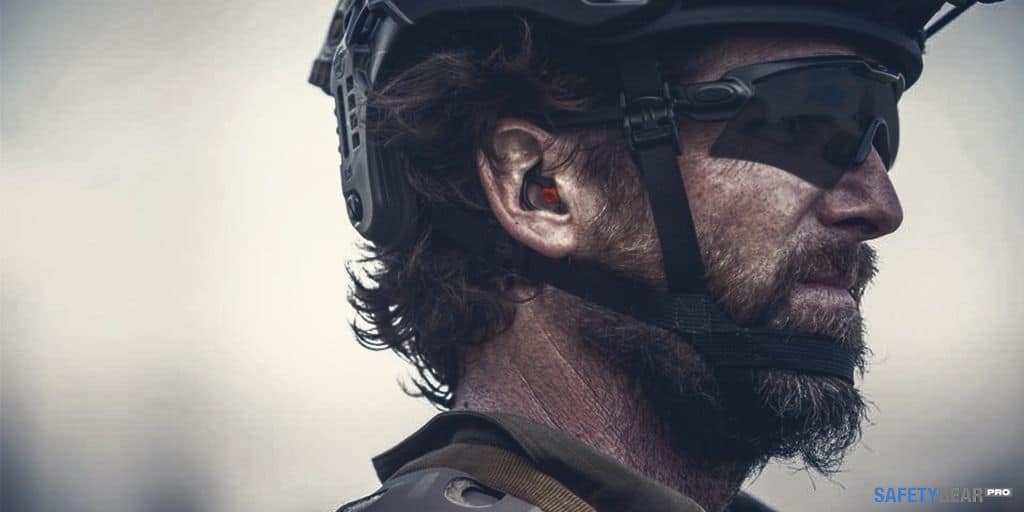 1) Protective Eyewear Receives Ballistic Ratings
There are a few ratings you will find on a lot of product pages for tactical sunglasses. These include ANSI and MIL-PRF standards. The American National Standards Institute awards ratings to safety glasses for workplaces. This isn't required for military eyewear, but most glasses that meet ballistic standards also meet ANSI rating standards.
MIL-PRF is a performance standard set by the DoD. This lets you know that you are buying military grade sunglasses. If they meet this rating standard, they are ready for ballistic situations.
2) MCEP and APEL Are Go-To Resources
Another great way to find excellent glasses is to check out the Authorized Protective Eyewear List. This is a listing of all the eyewear that has met the U.S. Military Eye Protection Standards. If you find a pair of glasses on APEL, you know that the model is ready for anything.
It may come as a surprise to many people that servicemen and women do not have to wear government-issued glasses. Instead, they can choose their own preferred type from APEL. However, they are restricted to items on this list because of the distinct ballistic protection needed in a tactical situation.
3) Injury Prevention Is the Key to Tactical Success
The main advantage of military-approved sunglasses is that they offer optimal protection even in extreme situations. Here are a few facts that you should know:
Eye Injuries Are Common: You may be surprised to learn that 15% of battlefield injuries are eye injuries. In other words, it is fairly common to have an eye injury.
Eyesight Matters: It is probably less surprising that about 70% of sensory awareness is related to sight. We rely heavily on our eyes to remain situationally aware.
Injuries Are Preventable: With the right eyewear, the majority of eye injuries could be prevented. Plus, it is much easier to prevent injuries than to correct them.
4) Visibility Is a Top Priority
When you are in a high-stakes situation, being aware of everything around you is important. So, you need glasses that offer a wide field of vision, no distortion and crisp colors. Standard sunglasses may not offer these benefits. However, military grade sunglasses can provide the visibility you need.
5) There Are a Lot of Options
A lot of people tend to think of only wraparound, open-frame sunglasses when thinking about tactical eye protection. However, there are plenty of options. For example, you can find military aviator sunglasses that are good for more than just flying. Additionally, there are goggles, closed-frame glasses and more. In short, if you want the features of military-style sunglasses but want to match your own style, you can do that.
Order Your Sunglasses Today
With the right pair of military sunglasses, you can be ready for anything. Safety Gear Pro has a diverse selection of sunglasses that can protect your eyes and increase visibility even in the most challenging environments. Explore our catalog today and place your order.
Frequently Asked Questions About Military Sunglasses
Where Can I Buy Military-Style Sunglasses?
You can find a great selection of military-style sunglasses at Safety Gear Pro. We have options including wraparound sunglasses, goggles and open-frame glasses. These are available in a variety of colors and patterns. Plus, you can even customize lenses with anti-glare coating and other features.
Can I Order Military Grade Sunglasses With a Prescription?
Yes, you can order many pairs of military prescription sunglasses from Safety Gear Pro. We can install ANSI-rated, prescription lenses in most closed-frame glasses. Additionally, some open-frame glasses have inserts for prescription lenses. Select "Prescription Lens" on the product page then click "Customize Lens."
What Are the Most Popular Military-Style Sunglasses?
WileyX makes some very popular military-style sunglasses. In particular, the WileyX Saint sunglasses gained popularity after Bradley Cooper wore them in American Sniper. The Hercules 24 safety glasses are another pair of popular frames for ballistic and tactical use. Explore our catalog to find the right pair for you.
What Type of Sunglasses Do Marines Wear?
Marines are especially fond of Oakley sunglasses. The Flak 2.0, Half Jacket 2.0 and Det Cord sunglasses are among the most popular with Marines. Like all military branches, the Marines have a limited selection of glasses they can choose from based on which ones meet the necessary requirements.
Which Sunglasses Are Approved for Military Use?
The main list of sunglasses approved for military use is called the Authorized Protective Eyewear List. APEL has a few dozen models and several variations of those models. These meet the military ballistic standards set by the Department of Defense.