Hi Viz Apparel is a form of Personal Protective Equipment (PPE) that includes clothing of an easily discernible color or one that has reflective properties. The yellow hi-viz waistcoat worn by emergency service workers is one of the most common examples. A reflective vest is also an example of high visibility safety apparel.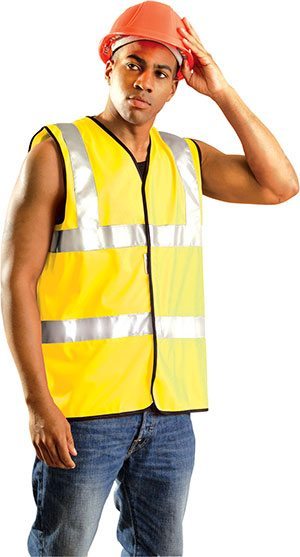 The main purpose of hi viz apparel is to improve the 'visibility' of the wearer so others can see them well even from a considerable distance.
Importance of Hi Viz Apparel
The need of High-Visibility-Safety-Apparel (HVSA) arises in case of poor light conditions when working around vehicles or where there is a chance of an accident occurring due to low visibility of the individual. Since the drivers can see you from a distance more readily when you are clad in HVSA, your safety increases. The use of HVSA is in accordance with the fact that human eye responds more readily to bright and contrasting moving objects.
When does Visibility Safety Apparel become necessary?
The rules in most countries state that hazard assessment should be carried out in order to determine the potential hazards workers would encounter at their work place.  Following are some of the most important factors:
What is the nature of the job and what tasks will the HVSA wearer carry out?
Will the workers be exposed to flames or heat? In such cases, the hi viz apparel should be resistant to heat.
What will be the working conditions? These include, temperature, indoor/outdoor, traffic flow, visibility etc
Background of the workers' workplace.
The time duration for which the workers will likely be exposed to potential hazards such as traffic
What are the lighting conditions and what can be the potential effect of changes in weather on it
Factors affecting the warning time and distances, such as vehicle size, their speeds, traffic density, and surface conditions
Distractions that could affect the workers' attention towards a potential hazard
The line of vision of vehicle operators
Presence or absence of administrative and engineering hazard controls
If you work in such conditions, then investing in high quality reflective vest can go a long way for you.