When you are playing sports, you want to be able to see well while protecting your eyes from hazards such as dirt, dust and impacts. At Safety Gear Pro, we have the solution. The following ten pairs of glasses are the best sports prescription glasses. They offer excellent features that will help you to get the best possible experience from your athletic activities.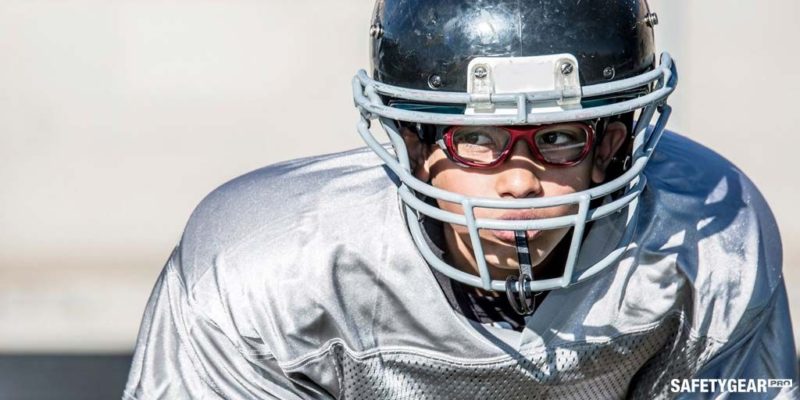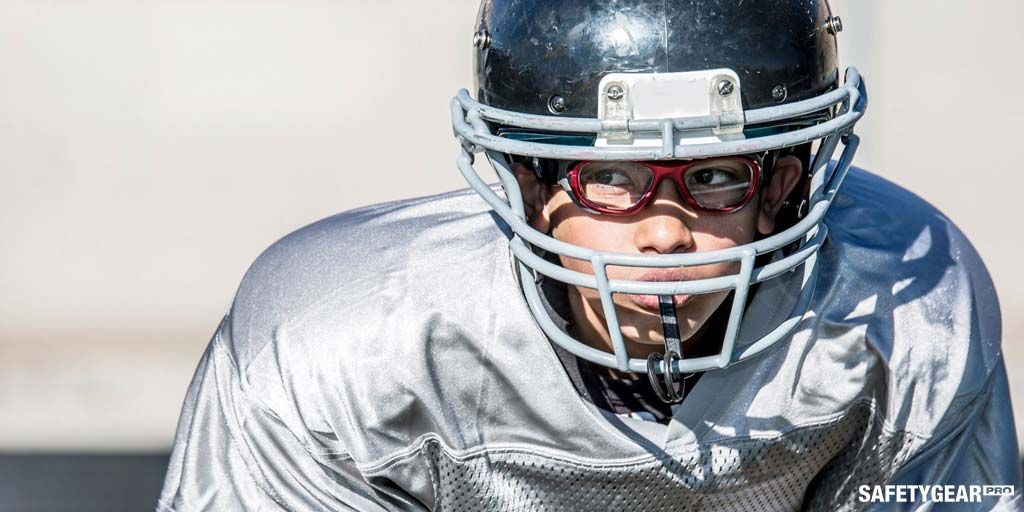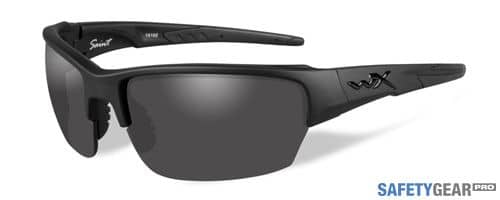 These wraparound sunglasses are great for outdoor sports. They can also be ordered with clear or minimally tinted lenses for indoor use. The polycarbonate lens construction offers excellent impact protection. Additionally, the wraparound format guaranteed optimal field of vision.
If you want a cool look with a comfortable design, these are perfect. They have the distinction of making a major movie appearance in American Sniper as the preferred glasses of Bradley Cooper's character.
The WileyX Boss glasses offer a very athletic look with a lot of customizable options. They have removable eye seals. These can add extra support while protecting from dust, pollen, peripheral light and more.
These glasses are ANSI rated and meet OSHA standards. They are available with glare reduction technology that doesn't distort color.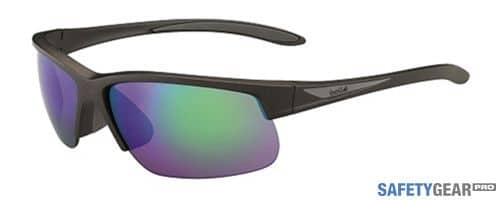 If you want a pair of glasses with a sleek look that is perfect for outdoor activities such as golf, fishing and cycling, consider the Bolle Breaker. They offer excellent protection from impacts, fogging, glare and UV light.
The frames are lightweight but strong. These glasses are ideal for sports use.
Spy offers a trademarked Happy Lens that enhances color, clarity, contrast and alertness. These are excellent glasses for sports. They are also ANSI-rated for high-mass impact. The frames feature tough construction and solid pin hinges. That means that you can always count on the Spy Bounty to hold up even in the most intense sport settings.
Oakley is known for offering some good looking and sleek designs. These are no exception. They have an attractive, open-frame design with classic Oakley temples. As the name suggests, these can take a lot of flak. They have very durable frames, and they provide HD optics and broad-spectrum UV protection. You'll be glad you chose these sports glasses.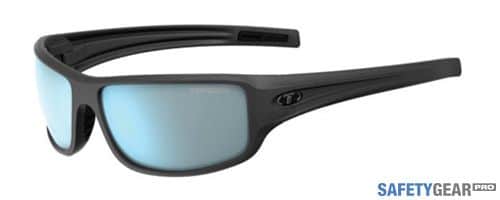 This pair of glasses is a perfect example of how a subtle approach can create an amazing, modern design. The shape has smooth lines with squared-off temple ends. You can be confident you'll look great in your Tifosi Bronx.
The glasses feature hydrophobic rubber construction and polycarbonate lenses. Other technologies include glare guard, UV protection and a Grilamid TR-90 frame.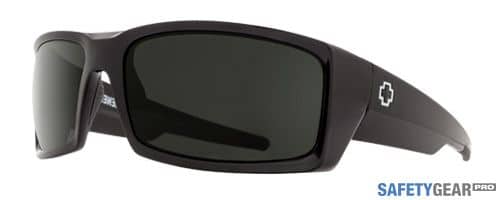 If you've always wanted to wear the same sunglasses as Dale Earnhardt Jr., now is your chance. These glasses are available with ANSI Z87.1 rating, Spy Happy Lens and Trident polarizing filter. The construction is nearly indestructible. Plus, there are Hytrel rubber temple tips and nose pads for optimal comfort. These glasses will work perfectly even for the most intense sport needs.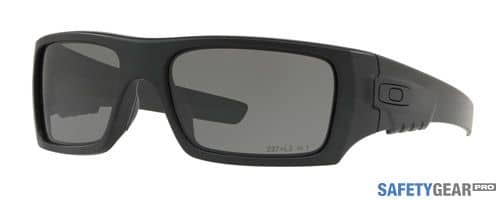 The Oakley Det Cord Industrial glasses have a tough name and they live up to it. They meet U.S. military performance standards and ANSI rating requirements. These glasses have a solid construction that won't quit on you.
The anti-fog coating and rubberized nosepiece make these glasses a step above the rest. They are perfect for intense activity.
These glasses offer a seriously sturdy design for serious sports enthusiasts. The wraparound design helps to ensure that they will remain securely on your face. Additionally, the non-slip but ergonomic contact points give these glasses a comfortable fit. They are ANSI-rated, ballistic-grade lenses.
You can order the WileyX Omega in a Kryptek camouflage design. If you need glasses for hunting. Paintball, airsoft or a similar sport, these are ideal.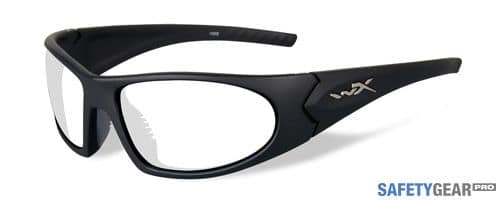 This pair of prescription sports glasses offers trendy styling, excellent protection, top-notch visibility and a broad range of prescription options. They meet U.S. military and ANSI standards. They are also very comfortable with full rims and an ergonomic shape. This is a popular option for biking and other road and off-road sports.
Order Your Sports Glasses Today
Place your order today to get the best sports prescription glasses for your needs. Safety Gear Pro has a broad selection for you to choose from. Whether you want one from our top 10 list or any other pair, you can find something for you in our catalog. Plus, you can get your prescription in nearly all our frames.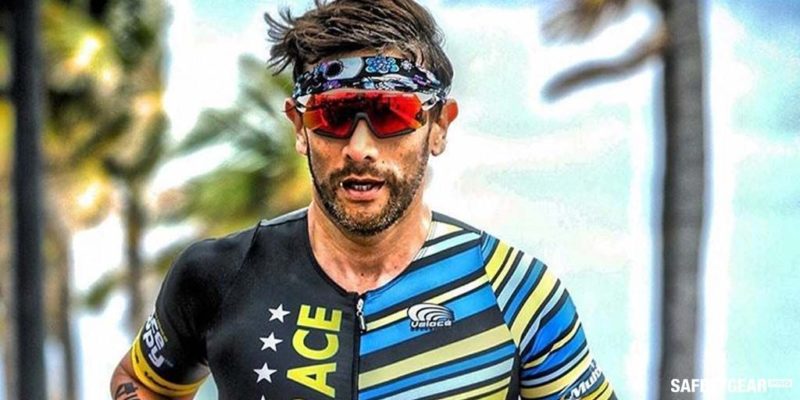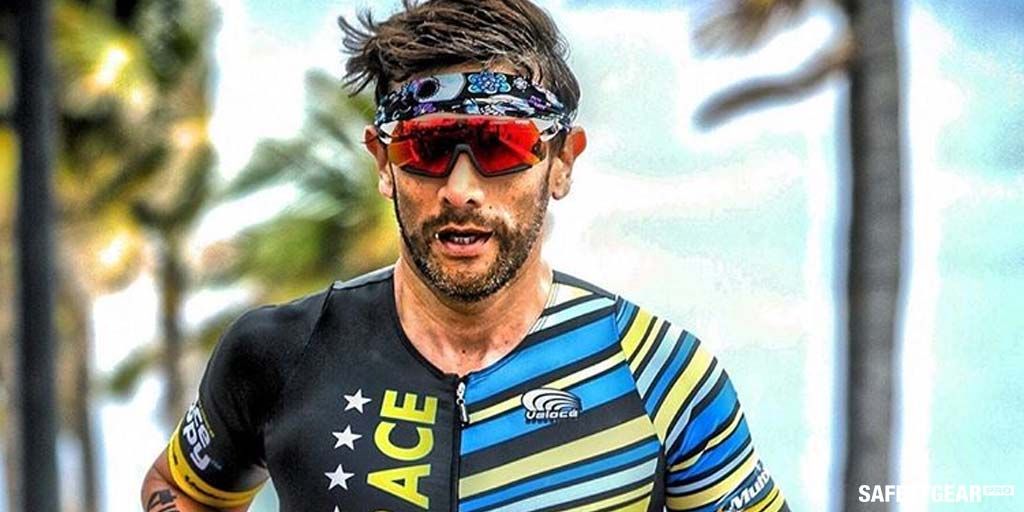 Frequently Asked Questions About Prescription Sports Glasses
Where Can I Order Sports Glasses?
You can order them from Safety Gear Pro. We have a huge selection of ANSI-rated and other sports-oriented glasses. Whether you need protection from the sun, dirt, impacts or all three, you can find something that is perfect for you.
How Do I Order Glasses With Prescription Lenses?
When you find some frames on Safety Gear Pro that you like, select the "Prescription Lens" option on the product page. When you are ready to order, click the "Customize Lens" option. This will let you choose a number of customizations including tint, polarization, coatings and more.
What Are the Best Sports Prescription Glasses?
The best glasses depend on what you are going to use them for. Some have very open fields of vision for shooting and projectile sports. Others have impact protection. Some offer UV reduction for outdoor sports. Think about where and how you will be using your glasses. The above ten pairs are all excellent.
What Does ANSI Rating Mean?
The American National Standards Institute sets a standard (Z87.1) that defines how effective eye protection needs to be. This is used by OSHA to regulate eye protection in the workplace. There are several subsets of this standard for impact, dust, splash and light protection.
Why Should I Wear Prescription Sports Glasses To Play Sports?
You only have one set of eyes. So, you should protect them from impacts and other hazards while playing sports. Most eye injuries could be easily avoided by wearing proper protection. Furthermore, being able to see is important. So, have your prescription is always a good idea.