Fishing is a pastime enjoyed by countless people. If you're someone who enjoys time out on the lake or the ocean, then it stands to reason you'd like to do everything in your power to maximize your experience. One of the best ways to get more out of your time with your pole and lures is by considering your gear. For many people, the right glasses can make a world of difference. Naturally, picking out polarized fishing sunglasses takes a bit of time and a lot of research. Rushing the decision is an easy way to select an inferior option.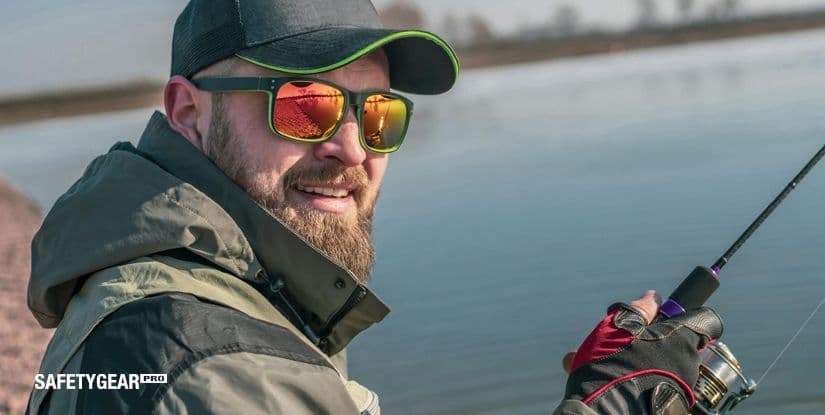 From the lenses to the frames, there are a handful of important details to take into consideration when it comes to your eyewear. Putting in the extra effort to understand your options with sunglasses can help you protect your eyes and get more out of your fishing experience. Review this guide and learn everything you need to know about how you can pick sunglasses that meet all of your personal specifications.
What Qualities To Pay Attention to With Fishing Sunglasses
If you need to pick out sunglasses for any purpose, there are a few points you want to think over first. Since your main goal with selecting glasses for fishing is being able to see clearly while you're out on the water, then you should pay attention to how good the glasses are at reducing the impact of sunlight. While most people assume that UV protection is the top priority to focus on when picking out your sunglasses, this may not be the best approach for fishing purposes.
Polarized sunglasses, for example, do not have the same level of protection against UV rays that other options boast. However, polarized lenses reduce the glare that occurs when light reflects off of the water. This indirect light can cause a number of problems when it comes to your ability to see while you're fishing, which makes polarized treatments a popular choice for many people who are involved in this hobby. You can also get more out of your selection by focusing on a few other details along the way.
Frame Tech
For the most part, fishing is not a high-impact sport. This means that it is highly unlikely that you are going to take a sudden blow to the face. Still, this doesn't mean that you want to skimp on durability when picking out frames. In fact, some of the best polarized sunglasses for fishing feature frames that are made from sturdy materials. If you accidentally drop your glasses onto the deck of the boat or a catch flops at your face without warning, being able to rely on the integrity of your frames is vital.
Though durability is important, you should also think about how heavy the materials of the frames are. It is always best to go with a lightweight material, as heavier frames can make long wears very uncomfortable. Since fishing requires a person stay in one spot for a long period of time, you want to make sure that your frames are easy to wear. Pay attention to your options and be sure to weigh out the pros and cons of each frame material available to you in order to make the best choice.

Lens Technology
While the frames are definitely important, the lenses play a bigger part in how protected you are from the impact of sunlight. As mentioned, polarization is a treatment that many people prefer to take advantage of when picking out lenses. As long as you understand that the benefit of reduced glare comes at the cost of increased exposure to UV rays, this could be an ideal fit for your next trip out on the water. However, treatments are not the only point to take to heart when picking lenses for your fishing glasses.
No matter what type of glasses you're after, you want to be sure that the lenses are not going to become damaged after a short window of time. Some people prefer to opt for lenses with anti-scratch coats, as this can greatly reduce the odds of lenses becoming severely damaged before your first year is up. Naturally, taking preventative steps by selecting the right coating and putting in routine maintenance can help you extend the overall longevity of your sunglasses.
Select Lenses for Your Environment
Picking out polarized prescription fishing sunglasses is about catering your pick to the specifics of your environment. Fishing on a lake is very different from fishing on the ocean, which means your glasses should reflect exactly what you will be encountering on your next excursion. To land a catch that makes you proud, you want to review the glasses that are available to you based on the type of fishing you do.
Whether you're someone who commits to hours of offshore fishing, in-shore fishing, or fishing in conditions of low light, the right glasses can make a world of difference. When you're used to bright and sunny conditions, UV protection is key. In low-light settings, conversely, you may wish to look at treatments for the lenses that can enhance your ability to see without the presence of much light. Look over all of the options and gain more perspective on which is right for your favorite activities.

FAQs
Where Can I Purchase Polarized Fishing Sunglasses?
When you're ready to invest in polarized fishing sunglasses, head to Safety Gear Pro to look over your options. Be sure to consider factors like the type of fishing you do and how often you go out on the water in order to find a pair that exceeds all of your expectations.
Are Polarized Lenses a Good Choice?
Many people prefer polarized lenses when outside and committed to an activity like fishing. However, polarization can have a couple of drawbacks. Before you make your final decision, be sure to weigh out all of the ups and downs of the treatment and gain perspective on what is right for your lifestyle.
How Often Should Sunglasses Be Replaced?
A quality pair of glasses should last you many years. However, accidents and other issues can and will happen. This means that the average person tends to replace sunglasses about once every five years or so.
Does Style Matter With Sunglasses?
While the most important factor to focus on with eyewear is how much protection is offered, you can't go wrong with factoring style into your final decision. A design that you love makes it a lot easier to remember to slip on your shades before heading out for a day of fishing.
How Can I Select Sunglasses I Love?
According to some experts, the secret to picking out the right shades is by paying attention to the shape of your face. Selecting eyewear that has a design opposite the shape of your face can help increase the odds that your sunglasses will flatter your natural features in an appealing way.
If you're someone who spends a lot of your free time fishing, then there are a couple of key details to pay attention to in order to maximize your experience. The right gear can make a world of difference. Be sure to dedicate time and effort to reviewing all of your options when it comes to polarized fishing sunglasses. If you are ready to invest in glasses that can protect you from whatever your next journey has in store, head over to Safety Gear Pro and look over your options to find the perfect fit for fishing.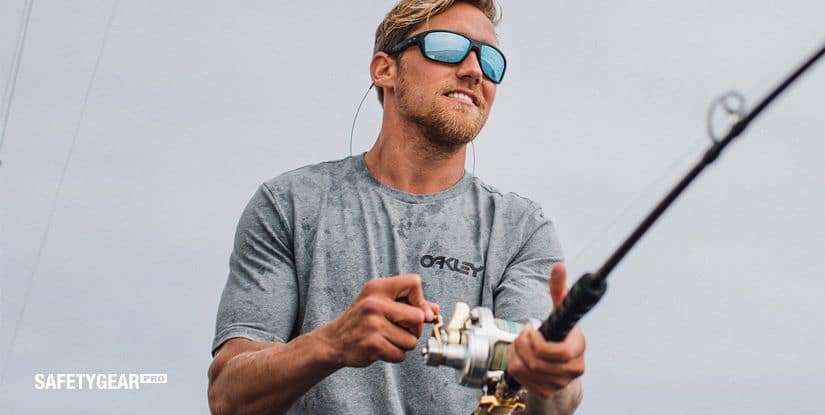 ---
Best Prescription Sunglasses