Oakley sunglasses have been respected by lovers and players of various sports and since 1975. Oakley's quality frames may be ideal for adventurers and those with active lifestyles, but everyone will appreciate their durability and design. Oakley prescription sunglasses are even more appealing because they can be worn by anyone who also requires a prescription.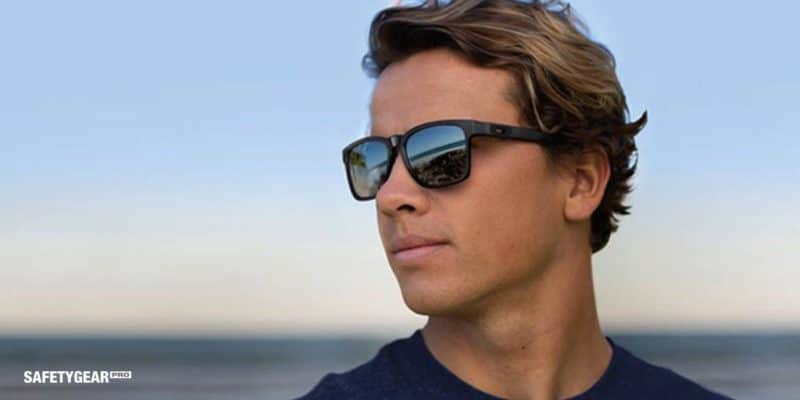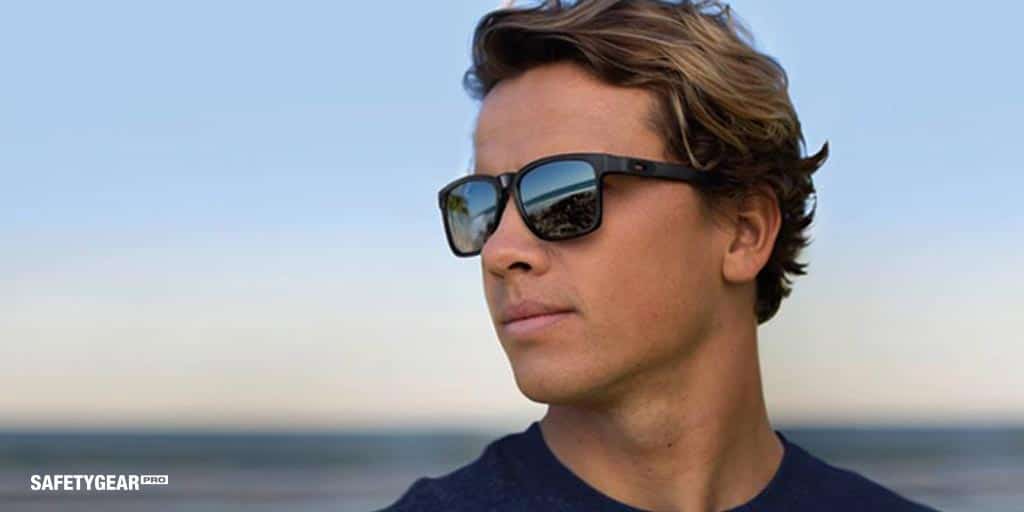 Here's a look at some of the most popular Oakley styles and some tips for pairing them with the right lenses for your sporting adventure.
Popular Oakley Sport Sunglasses
Popular choices in the extensive Oakley line of frames include classics such as Oakley Holbrook, Oakley Frogskins, and Oakley Bottle Rocket. Each pair of frames is designed with the active wearer in mind, which means they're not only oozing with style but they're also built to last.
Oakley Holbrook
Oakley Holbrook sunglasses come in several different colors and can be paired with polarized or Prizm lenses, giving the wearer the option for an individualized and custom look. Oakley intended that these frames be a nod to classic Hollywood screen legends, while also providing comfort and style that is perfect for any adventure.
Oakley Frogskins
As with other sunglasses from the Oakley line, these frames come in a variety of colors and the lenses can be personalized with Prizm, polarized, or iridium lenses. While these frames are a throwback to 80s style, unlike heavier frames of that decade these are fashioned from Lightweight O Matter frame material.
Oakley Bottle Rocket
The Bottle Rocket is a style that can be emulated by many other brands but remains unmatched when it comes to the technology of Oakley which offers comfort, durability, and fashion. The fact that these frames are semi-rimless makes them the perfect match for nearly any adventure the wearer might choose. Unobtainium earsocks and nose pads are included to ensure all-day comfort.
Choosing the Right Lenses for Your Frames
Oakley prescription sunglasses should be matched with lenses to meet the demands of your adventure. Oakley offers wearers several different technologies and options to maximize their comfort.
Clear lenses are strong and durable. They're designed for clarity and protection.
PRIZM lenses are great when you need to see details because they enhance colors and contrast.
HD polarized lenses are a must for any sport as they protect wearers from glare.
Iridium lenses are tinted to optimize protection in a variety of outdoor situations.
Photochromic lenses are transition lenses that adjust to your light situation.
The different technologies can be mixed together to provide optimal performance for the wearer. When you find the right frames, you can choose the options you most desire to build your perfect sunglasses.
Finding the Right Iridium Lenses
Because iridium lenses are designed for different situations, It benefits the wearer to understand which iridium lenses complement their desired sport, hobby, or activity level.
Mountain Biking and Hiking
Red iridium polarized lenses are perfect for situations in which the wearer may often find themselves looking upward. During a mountain biking or hiking adventure, the adventurer spends a good deal of time in situations where they might find themselves in direct line with the sun's harsh rays.
Red iridium is the perfect match for strong summer rays, whether the wearer is in a desert climate or a high-altitude mountain climate.
Jogging, Running, or Cycling
Whether you enjoy pounding your feet to the pavement or pushing them to the pedals, you have to keep your eye on the terrain below you to avoid injury. Unfortunately, glare often bounces off the terrain, especially when it's pavement or concrete.
Red iridium polarized lenses are the ideal lenses for reducing glare, and best of all, red iridium also works well in low-light situations.
Winter Sports
Activities that include snow create a different type of challenge for eye protection. Not only is there usually a lot of glare bouncing off the snow, but the snowboarder or skier can also find themselves disoriented in a situation known as snowblindness.
If skiing or snowboarding is your sport of choice, you'll want to choose fire iridium lenses. These lenses can be paired with the Oakley Bottle Rocket frame to provide for a wider field of vision.
Water Sports
Anyone who spends time on the water can attest to the strain it can cause on the eyes, yet nothing can stop a love for fishing or sailing. What the wearer needs is improved contrast which can be achieved with bronze polarized lenses.
These lenses cut through the haze to provide the wearer with a clear field of vision that isn't hampered by glares bouncing off the water.
Golfing and Other Lawn Sports
When you look at a green field that fades off into the horizon, everything in between can lose clarity. Serious sports like golf require that you see every fine line as well as great depth perception.
The G30 lens was designed with these types of situations in mind. Whether you play tennis, croquet, or any other lawn sport, the G30 will provide the needed contrast to keep you in the game.
Driving and Other Daily Habits
Even if you aren't a budding sports star, Oakley provides the perfect frame for everyone. Standard Oakley eyewear paired with black iridium polarized lenses can improve vision while driving by reducing glare and they also protect eyes from powerful and harsh rays when participating in outdoor activities.
No matter what your activity level, Oakley has the perfect frames and lenses to provide outdoor comfort and even comfort when you're indoors but your eyes require extra protection.

FAQs
I have a small nose and sunglasses often slide. Is there a pair of Oakley frames that won't slide down my nose?
Oakley provides a low bridge fit for select pairs of sunglasses, which includes the Oakley Holbrooks. These frames are designed with low nose bridges in mind. People with low nose bridges often struggle with their sunglasses sliding or resting too low. According to Oakley, the design also prevents the frames from pressing on your temples or cheeks.
I mountain bike with my son as a team. Does Oakley have the same styles and options in youth sunglasses?
Oakley always has the whole family in mind, which is why Oakley has an entire line of sunglasses dedicated to younger wearers. In the youth Oakley sunglasses line, you will find Frogskins and Holbrook which are identical to the adult versions but made for a smaller face. Youth sunglasses can also be purchased with prescription lenses. Don't forget to purchase a pair for Mom.
What is the power range for Oakley sunglasses with prescription?
Oakley produces lenses for single vision, bifocal, and progressive prescriptions. Each pair of sunglasses will offer the wearer different prescription options, but most can be purchased in a range that starts at +2.00 and ends at -3.00. Read the product information for the frames you like to find out what prescription range is offered for that style.
Is there a frame style that is best for running?
Oakley has a variety of sports in mind when it designs frames, meaning all frames are designed to be durable but with comfort in mind. The pair of Oakley sport sunglasses you choose will depend on your individual preferences and sense of style. If you like a retro look, you might try the Frogskins, as they give off a cool 80s Terminator vibe.
What's the difference between PRIZM lenses and polarized lenses?
Oakley polarized lenses are designed to reduce glare. PRIZM lenses are designed to provide contrast. When combined with PRIZM lenses, you also achieve greater detail in what you're seeing. Polarized lenses can be combined with PRIZM technology for improved depth perception and less eye fatigue.
Purchasing Your Custom Oakley Frames
Oakley sunglasses and prescription sunglasses offer customization options not found in other top brands. Their options allow you to build a frame that meets the demands of your sport or adventure. Understanding the various lens options is easier when you have someone who understands eyewear helping you.
The SafetyGear Pro staff are experts in the eyewear industry. Whether you need frames and lenses for your work, sports, or leisure, we are here to help you choose the pair perfect for your situation.
While your individual style is important, you can help you find the lenses that will also offer protection against the sun, the environment, and eye fatigue and strain. Shop online today at SafetyGearPro.com. Don't hesitate to reach out if you need extra assistance. We're here to help.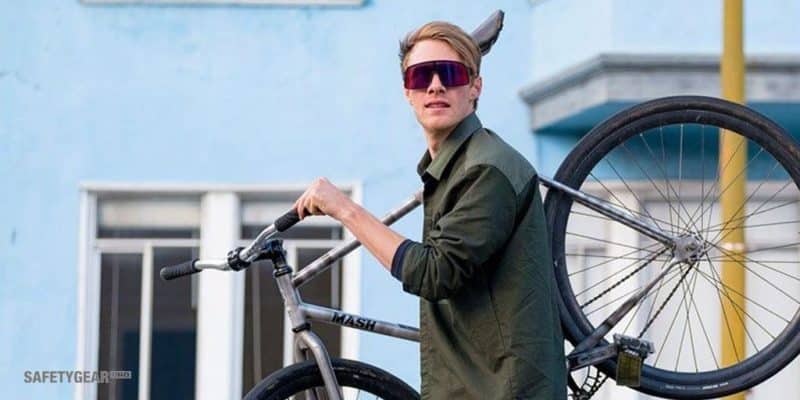 ---
Best Oakley Prescription Sunglasses
The XL edition of Oakley's Flak 2.0 is a fan favorite. It offers enhanced lens coverage and superior peripheral views, every millimeter of which is optimized by High Definition Optics. Though this eyewear offers complete coverage, it's lightweight design makes it ideal for active lifestyles. As a bonus, it, like all Oakley sunglasses, brings style along for the ride.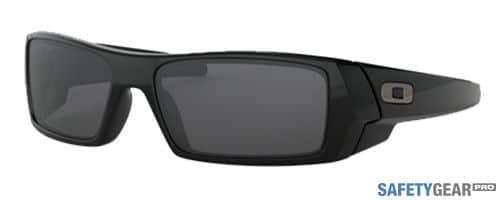 If an extended peripheral view is important to you, the Oakley Gascan is the high-wrap pair for you. This pair of Oakley prescription sunglasses boast hard lines and straight edges, giving them a tough, no-nonsense look. The HDO lenses cut through the glare while UV protection keeps your eyes safe from the sun's UV rays.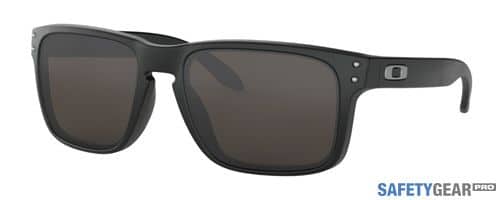 Oakley Holbrook fuses the brand's advanced technology with the timeless, classic design you'll see on big screen heroes of the 40s, 50s and 60s. Metal rivets accent the iconic American frame and lend the wearer a sense of adventure, freedom and, of course, style. In addition to effortless style, these sunglasses feature the UV protection and high-definition optics fans have come to expect from the brand.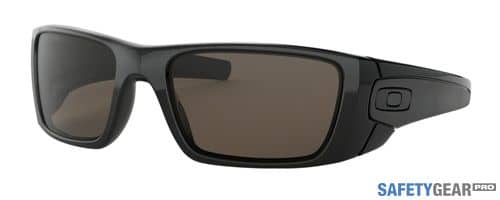 The concept that drove the development of the Oakley Fuel Cell was to provide a pair of men's sunglasses with a clean, authentic style for those who don't need flashy eyewear to make a statement. Though simple, these lightweight manage to flatter one's face and the view ahead of him.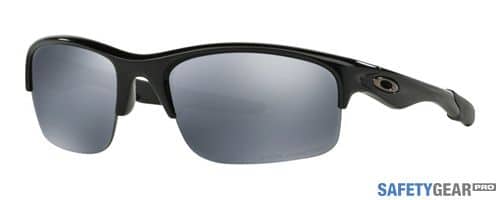 Oakley designed the Bottle Rocket with two things in mind: Crystal clear vision and endless performance. The brand's lightweight yet durable O Matter frame, combined with Unobtainium earsocks, provide for all-day comfort, while the semi-rimless architecture grants the wearer a wide-open view. HDPolarized technology ensures all your adventures are glare-free.