Ballistic glasses are designed to protect wearers' eyes from injuries caused by fragments and small projectiles. The U.S. military uses safety eyewear during training and in the field. Glasses and goggles listed on the Authorized Protective Eyewear List for U.S. Military or APEL have undergone extensive testing and meet MIL-PRF-31013 and related eye protection standards. This brief guide can help you pick the best pair of ballistic safety glasses or military sunglasses.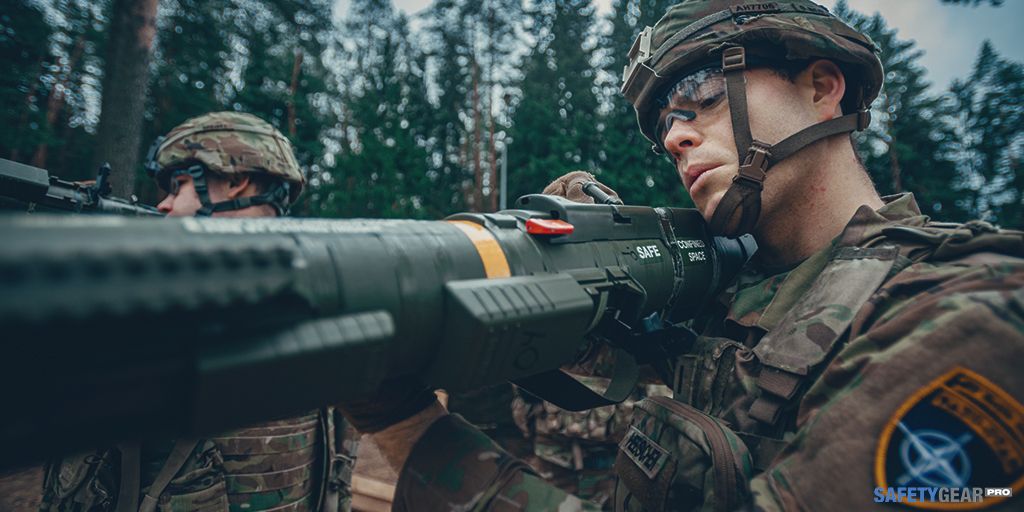 Compare Glasses On the APEL
The best way to narrow down your choices for military-grade sunglasses or other ballistic glasses is to look at the APEL maintained by PEO Soldier. This list includes the following types of specialized eyewear.
Spectacles
Goggles
Rapid Light Adaptive Eyewear
Universal Prescription Lens Carrier Compatible
Enlisted soldiers and civilians who are seeking military grade eyewear should look for glasses and goggles that meet U.S. Military MIL-PRF-31013 or MIL-PRF-32432(GL) ballistic standards for spectacles or the MIL-DTL-43511D standard for goggles. The application for which you plan to wear safety eyewear will determine whether eyeglasses or goggles are likely to be the most comfortable and secure option.
Testing for military ballistic impact standards involves projectiles traveling around 650 feet per second for spectacles and 550 feet per second for goggles. The ANSI high velocity impact test involves a small projectile traveling at just 150 ft/s. When it comes to occupational eye protection or protecting eyes from hazards other than ballistic impact and fragmentation, ANSI-rated eyewear is usually sufficient. Military standards guarantee a higher level of eye protection from fragmentation and ballistic impact hazards.
Factor In Vision Requirements
A pair of ballistic glasses that meets relevant safety standards can only provide the stated level of protection with a good fit and custom lenses that meet the same safety standards as the frames. Check the size and dimensions of any eyewear and compare with face measurements. Features such as an adjustable nose piece and prescription insert compatibility can be helpful for selecting the right protective eyewear.
Prescription eyewear also calls for frames that can accommodate lenses of the appropriate prescription strength or a compatible insert. Measurements such as pupillary distance may make a difference in terms of preventing distortion, particularly in spectacles or goggles with a wraparound fit. In some cases, high Rx glasses or goggles with a ballistic rating may be necessary for optimal performance and safety.
Order Military Grade Sunglasses
Ballistic eyewear is available with a choice of clear or tinted lenses. Clear lenses are ideal for everyday wear in environments that pose a risk of eye injury due to fragmentation or projectile impact as well as outdoor wear in low-light conditions. Gray and smoke are the most popular lens color choices for military aviator sunglasses. Shooting glasses may also benefit from having lenses tinted other shades.
Yellow-tinted lenses are a popular option, as this shade boosts contrast, heightens depth perception and highlights orange targets. Amber or brown lenses reduce blue light and also increase contrast and depth perception, particularly in cloudy or variable light conditions. Purple and vermillion lenses are also popular choices for enhancing target visibility.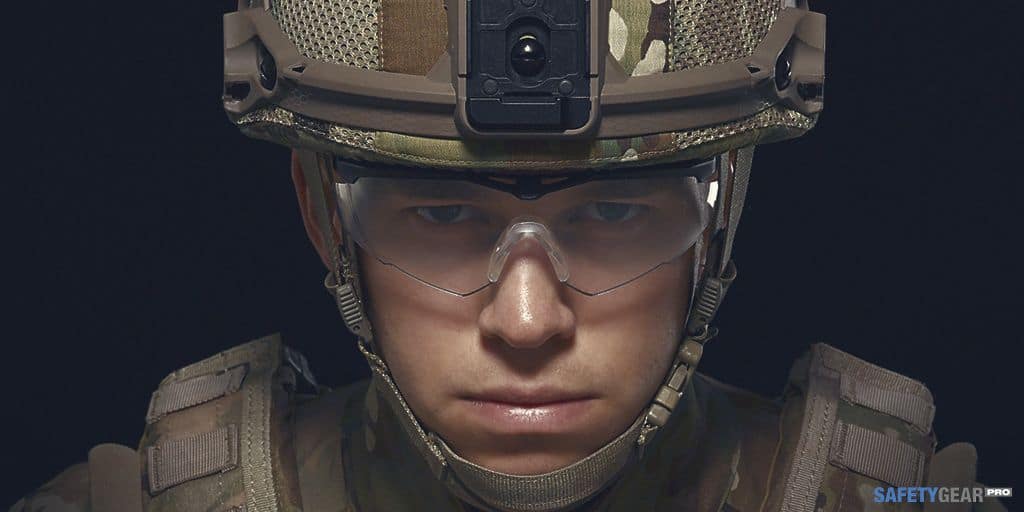 FAQs
How do I tell if glasses have a ballistic rating?
Three standards are used to test the ability of glasses or goggles to shield a wearer's eyes from fragments or small projectiles. The civilian standard is ANSI Z87.1 with a high-impact rating and ballistic specification. The U.S. Military standard includes MIL-PRF-31013. Eyewear that meets these standards is ballistic-rated.
Do tinted lenses improve shooting glasses?
Tinting can improve a wearer's ability to perceive contrast and depth under different light conditions. Many military sunglasses have gray or smoke lenses to preserve color accuracy in bright sunlight. Yellow or orange lenses are popular for shooting glasses because this eyewear enhances contrast and the visibility of orange targets.
Can I get ballistic safety glasses with clear lenses?
Clear ballistic safety glasses only provide protection or vision correction with prescription lenses. Ballistic-rated glasses with clear lenses are the best choice for shooting in low light or dark conditions. Ballistic glasses with clear lenses may be worn as standard eyewear in environments with elevated levels of eye safety hazards.
Are ballistic goggles approved for military wear?
The APEL includes spectacles and goggles. Several styles of tactical goggles by brands such as Oakley and WileyX meet Army requirements for ballistic fragmentation protection. The WileyX Spear is included on this list. These glasses have shatterproof Selenite Polycarbonate lenses and are compatible with Rx inserts and night vision goggles.
Should I get more than one pair of shooting glasses?
Shooting glasses are a big investment in eye safety. If you require vision correction, consider military sunglasses with tinted lenses for daylight shooting. Factor in the light conditions under which you are most likely to require protection. Ballistic-rated glasses with clear lenses are ideal for low-light shooting and eye protection.