BEST DEALS AND LATEST 3M PRESCRIPTION EYEWEAR STYLES
Filter by
3M Prescription Eyewear Features
ONLY THE HIGHEST STANDARDS IN PROTECTION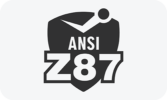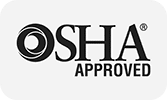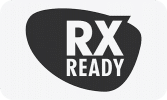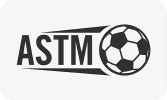 3M Prescription Eyewear Collections
Find the Perfect 3M Prescription Eyewear for the job
Best 3M Prescription Eyewear
SPY How to Buy Safety Glasses | SPY Optic
3M prescription glasses are unparalleled when it comes to protecting the eyes in hazardous industrial environments. This safety eyewear keeps harmful dust and particles away from the eyes and can even provide protection from extreme impact. Anti-fog technology and advanced lenses allow for optical clarity, and the company pays special attention to making each pair of glasses comfortable and secure. The brand offers many different unique styles and color options, so you'll look good wearing them too.
3M Fuel X2P Polarized Safety Glasses
While regular sunglasses crack and break when put to the test, the 3M Fuel X2P stays intact, protecting the eyes from severe damage. These 3M polarized safety glasses have passed the High Velocity Impact Test, which involves being hit by a ¼ inch steel ball traveling at a speed of 102 miles per hour. They can also withstand the High-Mass Impact Test, which is performed by dropping a 1.1-pound projectile from a height of 50 inches.
Stay Protected with the right 3M Prescription Eyewear
ULTIMATE GLASSES FOR PROTECTION & PERFORMANCE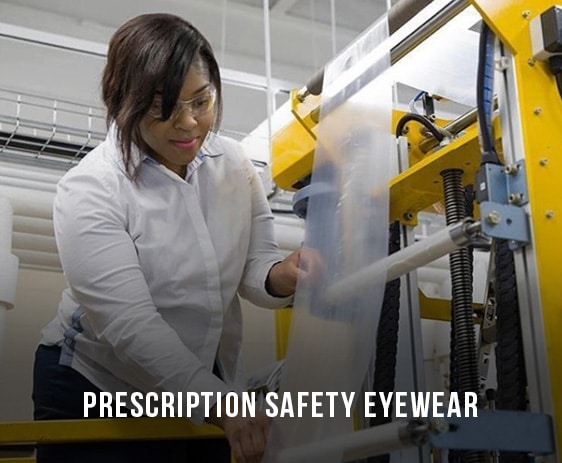 Prescription Safety Eyewear
Whether you're finishing up a project at home or working around heavy machinery or chemicals, your eyes are susceptible to harm if left unguarded. Safety glasses are made from impact-resistant materials such as polycarbonate. All 3M glasses are OSHA approved and meet standards for the ANSI Z87.1.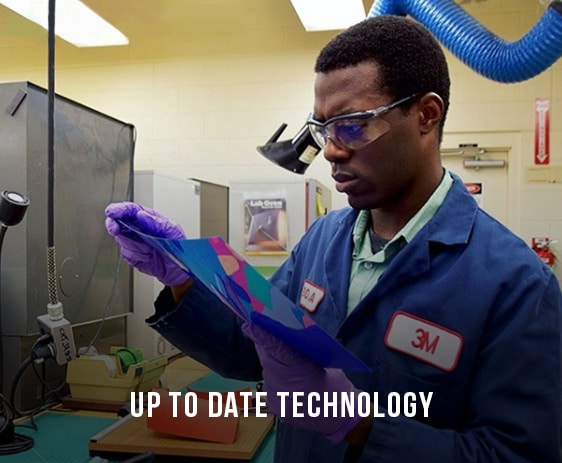 3M eyewear is technologically advanced in order to provide the vision, comfort, and performance necessary to allow you to safely complete the task at hand. Select models feature various lens coatings such as anti-fog, hard coat, or rugged anti-scratch. Polycarbonate and polarized lenses are also available.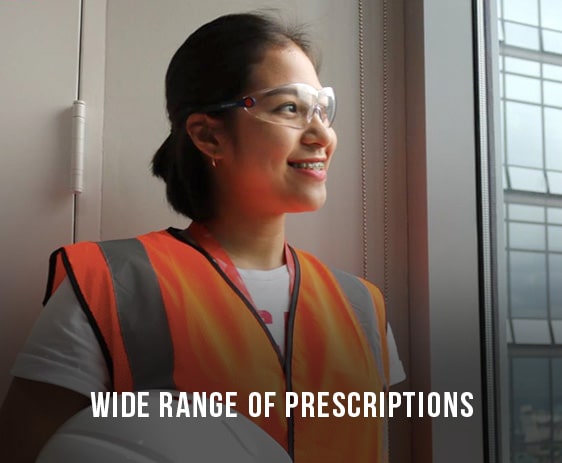 Wide Range of Prescriptions
There are many different frame and lens options available for 3M prescription eyewear. Depending on the select model and frame type, glasses can accept a wide range of prescriptions. Some models feature a six base frame, which can accommodate high prescriptions.
As a leading brand in safety eyewear for occupational settings, 3M is a brand you can trust for protecting your eyes when you need it most. According to a survey conducted by the Bureau of Labor Statistics, approximately 60 percent of workers who have suffered eye injuries were not wearing protective eyewear. 3M strives to address this issue by developing eyewear that provides adequate protection while offering many stylish options and keeping workers comfortable as they work.
Keeping Workers Safe
3M glasses are made specifically with workers in mind and meet the requirements of the ANSI Z87.1, which means they have the proven ability to protect against high impact hazards. Other safety features such as full side protection are also included for safety eyewear. Glare and eye fatigue can be potentially dangerous to workers, which is why task-specific tints are available for select models. Lens coatings are applied to help prevent fogging and scratching, which can impair the wearer's vision. 3M's DX™ Coating features a combination of both anti-fog and hard coat to simultaneously provide both fog and abrasion resistance.
Style and Comfort
While safety features may seem more essential than fashion and comfort when it comes to protective eyewear, workers are much more likely to be compliant in wearing their safety glasses if they like how they look and feel. By making eyewear adjustable, it is easier to find a snug position close to the face. Many models also include foam padding and soft materials on common pressure points. Many 3M prescription glasses have a sleek, sporty appearance. There a variety of styles to choose from, including different frame and lens color options.
Finding safety prescription eyewear that looks and fits as well or better than your everyday glasses can be stressful. 3M offers a wide variety of protective eyewear that can accommodate high prescriptions, so you can find a pair that best meets your needs.