At Safety Gear Pro, we are committed to offering the best safety products possible. Anti fog glasses are among our most popular safety items. People use these products to protect their eyes in both professional and recreational settings. If you are looking for the right protective glasses for you, read on to find reviews of our top anti fog safety glasses.
The Titmus SW06E is our best-selling frame for safety glasses. They are designed to offer maximum comfort and durability. Our customers consistently report these as being ideal for all-day use.
The rectangular wraparound shape helps offer maximum protection without the cumbersome and uncomfortable size of goggles. The pliable temples help keep the glasses firmly planted on your face while also increasing comfort.
These frames are compliant with the highest standards of protection including ANSI Z87.1 – 2015 standard for impact protection. You can rest easy knowing your eyes are protected when you use the Titmus SW06E.
These anti fog safety glasses offer an attractive, black look that is more casual than many other protective glasses. They provide UV protection, making these glasses ideal for outdoor and athletic usage. Many users appreciate the included leash cord, which helps keep them secure even in high-speed sports.
The shatterproof lenses meet the MIL-PRF-32432(GL) ballistic standards, ANSI Z87.1-2010 high velocity and mass impact standards, and EN 166 S. So, you can be confident that these glasses will provide comprehensive protection and durability.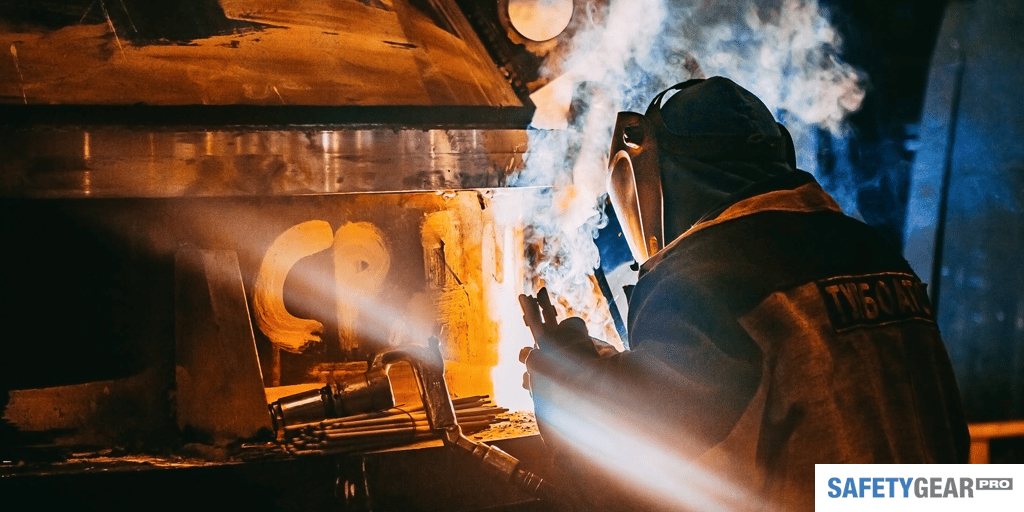 The OnGuard 240S frames feature a wraparound style that is ideal for sports. They include a replaceable bridge that helps to maximize comfort for long-term wear. Additionally, the temples are adjustable to help you find the ideal fit.
These glasses are available in a variety of styles including black, burgundy, gunmetal and camouflage. The casual, unisex design can work great for any wearer. The OnGuard 240S glasses are available in two lens sizes: 67mm or 51mm.
If you want something that blends ballistic protection with Oakley fashion, the Det Cord Industrial is the right choice for you. They feature a sleek, black wraparound style that will look great in a variety of settings.
These glasses are compliant with the ballistic and optical standards of MIL PRF32432 and ANSI Z87.1 (2010). You can rely on these Oakley safety glasses in both aggressive and casual environments.
The anti-fog coating helps keep the lenses clear at all times. Additionally, the rubberized nosepiece ensures all-day comfort. The templates are designed to work with communication devices. These are an eyewear option that is ideal for both recreational and professional use.
The Bolle ULTIM8 glasses offer ultimate flexibility combined with comprehensive protection. They have removable temples and a safety strap. So, you can wear them like anti fog glasses or as low-profile goggles. These are one of the few glasses that offer two different wearing styles.
They are manufactured for maximum protection and durability. The Bolle ULTIM8 complies with ANSI Z87.1-2010 / ANSI Z87.1-2015.
These glasses have become Safety Gear Pro's best-selling safety goggles. That is a testament to how useful they are in such a wide range of settings. Whether you need them for work or play, you can count on the Bolle ULTIM8 glasses to give you the eye protection you need.
Find Your Ideal Anti Fog Safety Glasses
Safety Gear Pro offers a large catalog of protective eyewear. We are committed to offering all the best safety products including the above five glasses. We want you to have full peace of mind knowing you are properly protected, whether you are working hard or enjoying a hobby. Check out our safety glasses today to find the ultimate eyewear for protection and all-day comfort.