Texas based company, Safety Gear Pro, exceeds expectations with the latest launch of cold-water suit .
July 31, 2017—Safety Gear Pro, the providers of safety gear for workers with risky professions, added another feather in its crown with the successful launching of water rescue gear including cold-water suit and rescue vest. Maintaining its stellar repute, the company's latest collection exudes perfection. Not only in terms of versatility and style, but also in quality and professionalism. This is another attempt from their side to increase awareness about work safety to facilitate the workers.
While the company is already famous for delivering excellence with their high quality welding gear and ergonomics for office use, their latest collection focuses on ice rescue equipment with exceptional and flawless rescue vest and cold water suit. In a recent statement, their spokesperson has enlightened the world about their mission of providing work safety to maximum employees especially those belonging to risky professions. He said, "We work to curtail the number of work related accidents that are tremendously increasing in the United States."
He further said, "Our latest water safety collection offers a number of interesting products ranging from a variety of cold-water suits to ring buoy, bags and LED lights. Moreover, we have expended extra energy in creating rescue vests that offer durability and practicability. We offer suitable products according to the usage to which they will be put. Therefore, our customers will inflatable work vests, SAR floatation vests, Forcell vests, Work Boat vests, as well as multipurpose vest of general use."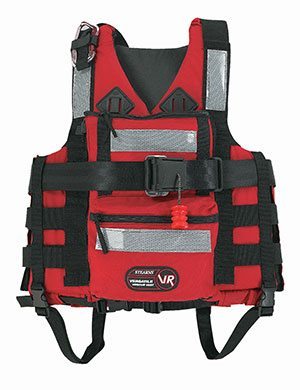 Their water-rescue suits have become extremely popular among the users as well. They deliver wide range of suits including their rapid rescue extreme, SOLAS cold-water-immersion suits, and their all-purpose ice-rescue suits. Water-rescue, however, is not their only area of expertise. They provide excellent safety gear for other purposes as well. Their other most popular work safety series include respiratory protection, protective clothing, eye-protection especially for welders, and ergonomics in general.
About Safety Gear Pro
SafetyGearPro is an American company, famous for providing premium-quality work safety-apparel including welding gear, cold-water suits, and rescue garments. It is based in Sugar Land, Texas and strives to deliver long-lasting, practical-wear to ensure safety at work.
Website: https://safetygearpro.com/
Address: 101 Southwestern Blvd Suite #130, Sugar Land TX 77478
Email: [email protected]
Phone: 1(832) 850-2979