Shooting sports are designed to help enthusiasts improve their overall skills. However, it's important to wear prescription shooting glasses when you are hunting or practicing at the local range. According to industry experts, hunting accidents can occur at any time due to errant birdshots or ricochets. Similarly, excessive powder can blow back – when your firearm is discharged – and severely burn the eyes.
With this in mind, wearing shooting glasses is the only way to protect your eyes against mishaps and other hazards. Eyewear protects the eyes when cartridges are ejected from your rifles or firearms. They also ensure your eyesight remains intact when inclement weather conditions are approaching.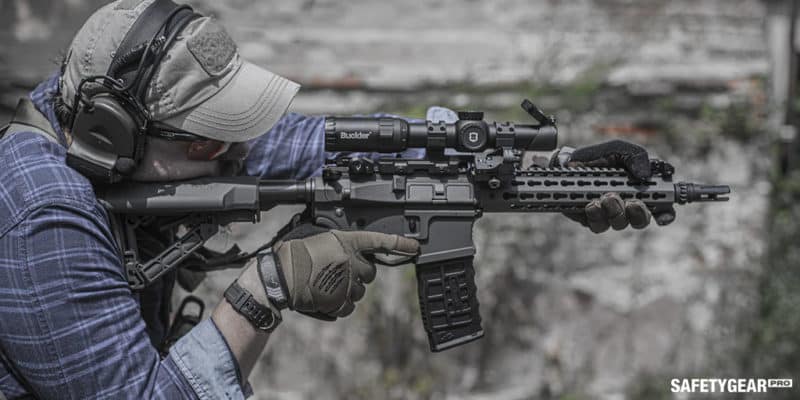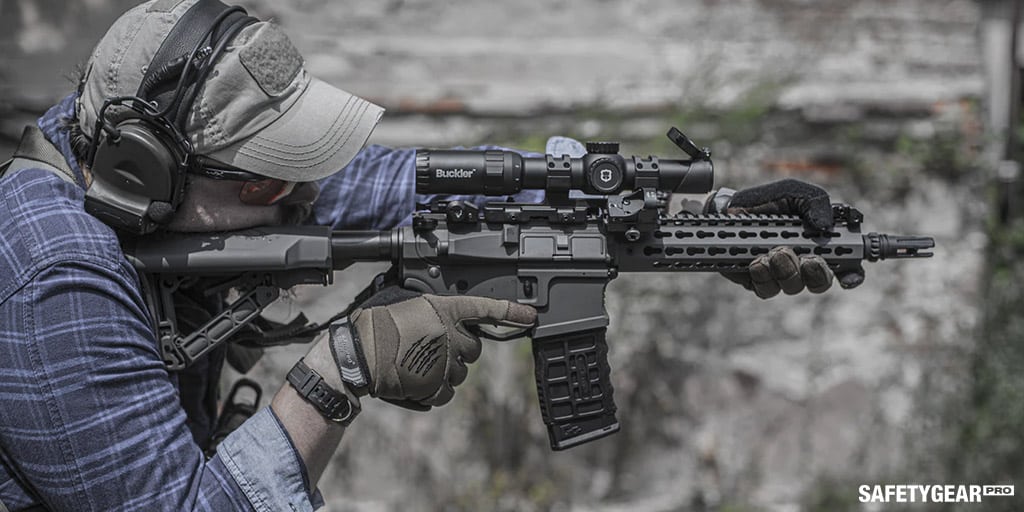 Why Shooting Safety Glasses must be worn
Prescription shooting glasses also protect the eyes from other hazards. This includes falling debris, leaves, and twigs when hunting/practicing in heavily-wooded areas. You should wear shooting glasses when cleaning your firearms as well. This protects the eyes from cleaning solvents, gusty winds, and other issues that can arise out of nowhere.
Here are some more essentials of shooting eyewear to keep in mind:
The right pair of shooting glasses offer great contrast when target shooting.
These glasses help shooters improve accuracy when practicing at local ranges.
These spectacles can even be worn over contacts or reading glasses (if desired). This depends on your current visual health as well as overall comfort and performance.
Most hunters prefer wearing shooting glasses only since they offer better vision and protection. It also avoids the need of wearing different glasses under your shooting spectacles which can be uncomfortable.
The Benefits of Shooting Eyewear
Protective eyewear offers impact resistance and shatter-proof benefits. However, only leading brands should be considered when looking for shooting safety glasses. Poorly designed or weak prescription sunglasses can easily damage and cause injuries to the eyes and body.
The American National Standards Institute (ANSI) is the governing body for products that are manufactured across America. This includes safety eyewear, which must meet stringent guidelines and requirements before going to market. For example: generic shooting safety glasses may not be as impact-resistant as better known brands. The ANSI even mandates a 'drop-ball' test which sees a ball dropped onto the lenses of safety glasses from far distances. If the lenses withstand the impact, they are safe enough to be used for shooting protection. However, if the lenses crack or break, they cannot be used as safety glasses.
What about UV protection?
Shooting glasses have polycarbonate lenses for great UVA and UVB protection. They are also shatterproof and help you maintain good vision when hunting or practicing in the field. If you love target practice or simply being out in the woods, you need the right eyewear to keep you safe and sound.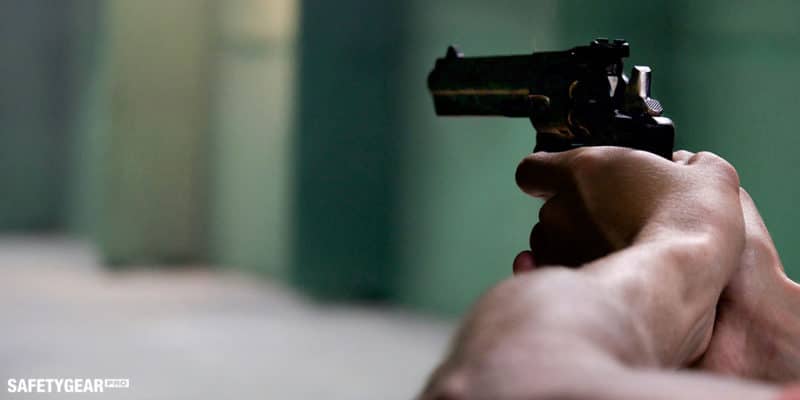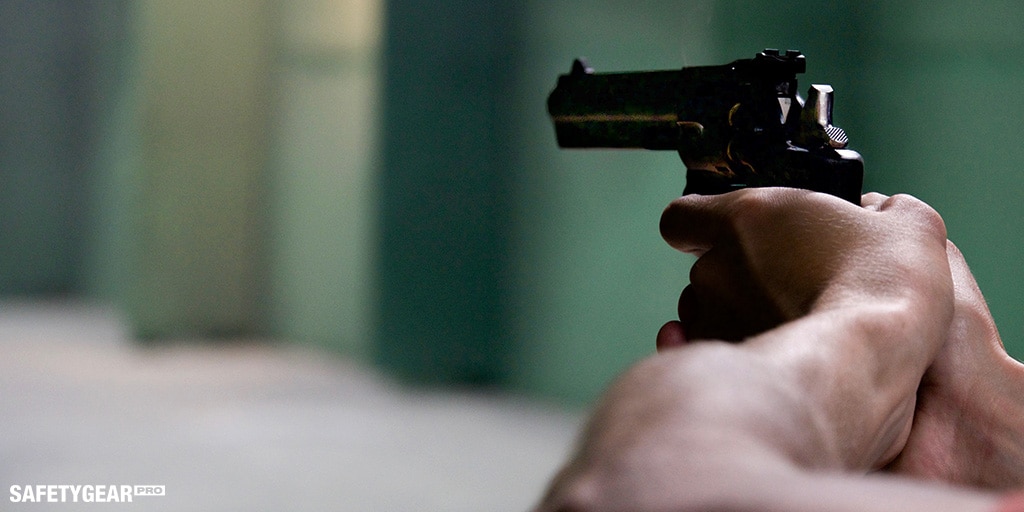 FAQ Content - [Why You Need Eye Protection When Shooting]
1. Why Are There Different Shooting Glasses Colors?
Just like sunglasses for other sports and outdoor activities, prescription shooting glasses can come in a range of lens colors. These colors depend on the level of light and your personal preference. Dark lens colors protect your eyes from glare, while yellow and amber colors are designed to improve your sight as you look for hidden targets.
2. Should I Wear Yellow Glasses for Target Shooting?
Many of the best prescription shooting glasses use yellow lenses. Yellow improves the contrast in your vision. Whether you're taking aim at a deer, duck or competition target, it's important to pick out features in the midst of grass, trees and other obstacles. Yellow lenses are a popular option for this type of shooting.
3. Can I Get Prescription Shooting Glasses?
Yes, you can still enjoy your prescription with shooting glasses. Many leading brands offer shooting glasses that can come in your prescription. High-quality prescription shooting glasses for sporting clays help you see up close and at a distance, so you don't have to worry about choosing between eye protection and clear vision.
4. Are Shooting Lenses Shatterproof?
One of the most important features of shooting glasses are shatterproof lenses. Don't shoot in a competition, target range or while hunting without shatterproof lenses, or you could risk severe eye damage. Protective lenses keep you safe while taking aim at your favorite target at the range or while hunting in the wilderness.
5. Do Shooting Glasses Offer UV Protection?
Most prescription shooting glasses feature UV protection. This allows you to spend the day shooting outdoors without being concerned about damaging your eyes. Always check that you're using protective lenses before shooting outdoors in direct sunlight, or you may damage your eyes from continued UV ray exposure. Shop for shooting glasses at Safety Gear Pro to find the best options for your eyes.