Military grade products have a reputation for being rugged and ready for the trials of consistent use in extreme situations. If you want sunglasses that will never quit as they protect your eyes from harmful UV rays and other hazards, a pair of military sunglasses from Safety Gear Pro should be on your shopping list. These are 10 of the best pairs in our catalog.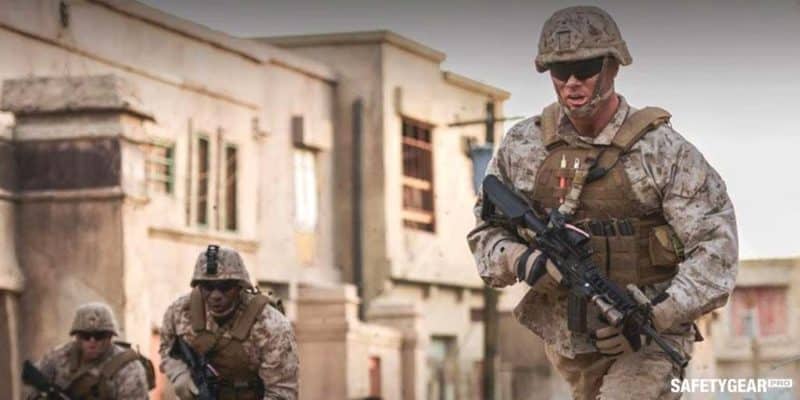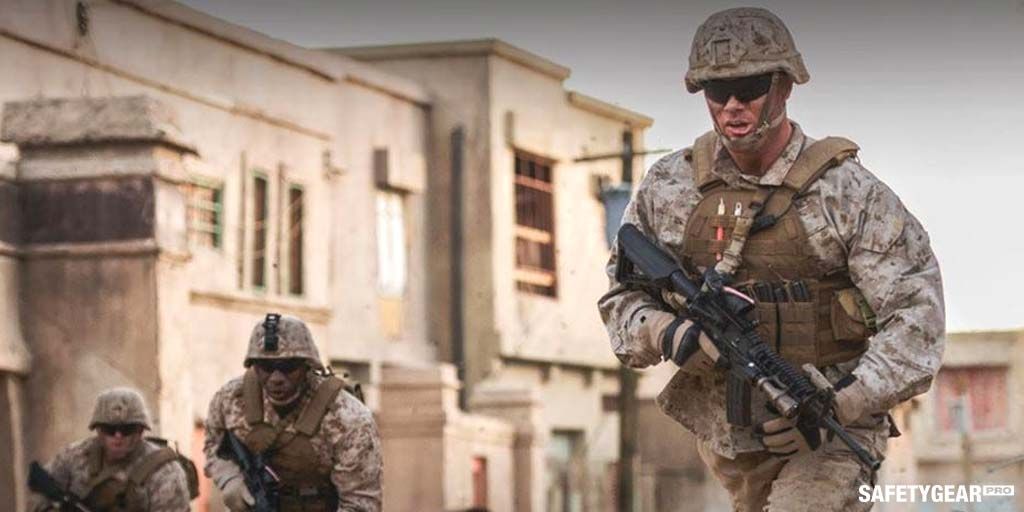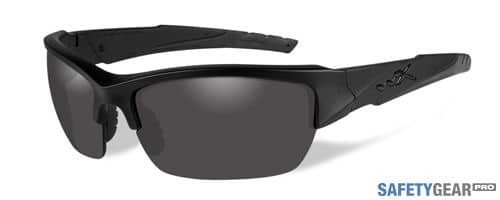 These wraparound sunglasses are perfect for your needs. They offer excellent protection from sunlight and glare. The high-grade materials used by WileyX make these glasses very lightweight while also being extremely durable.
At Safety Gear Pro, we have a selection of colors to choose from. You'll look great in these MIL-PRF-32432(GL), ANSI Z87.1-2010 High Velocity and Mass Impact and EN 166 S rated glasses.
These sunglasses have the perfect military look. In fact, they are the glasses worn by Bradley Cooper in American Sniper. So, if you liked that look, you will love these glasses. Like the Valor glasses, they are made from high-strength but lightweight materials. Plus, you can change the lenses depending on the environmental conditions.
The lenses are MIL-PRF-32432(GL), ANSI Z87.1-2010 High Velocity and Mass Impact and EN 166 S rated. You can count on these glasses in every situation.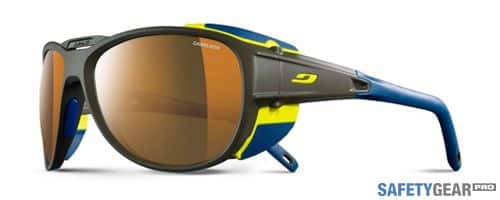 For glasses that offer tactical protection in even the most extreme settings, consider the Julbo Explorer 2.0. These feature removable side plates for protection from sand, dirt and dust. They also have a broad, panoramic view to help maximize your field of vision.
Plus, these glasses are very customizable. You can find the perfect fit with the temples, cord and nose guard.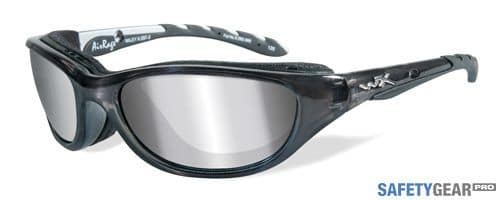 These military grade sunglasses are ready for any adventure you can throw at them. They feature an edgy, modern design that will offer you protection from sunlight, sand, dust and more. Whether you want to hit the dunes for some buggy racing or the links for some golf, these glasses are perfect for your outdoor life.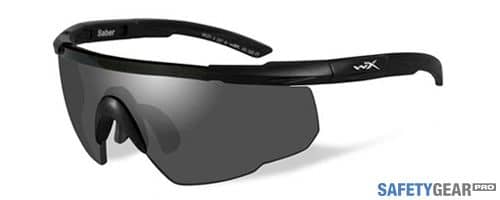 If you are looking for something with a sleek look with a minimal frame, these may be for you. They feature changeable lenses. Plus, they can be fitted with prescription lenses mounted behind the sunglass lenses. So, you can swap to a different tint without having to sacrifice your prescription. Like many other glasses on the list, they meet military, ANSI, EN and OSHA standards.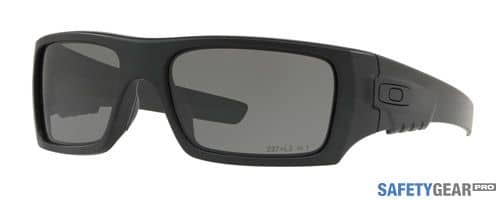 The name of these glasses perfectly sets the tone for them. The Oakley Det Cord Industrial glasses offer a great combination of Oakley style and ballistic-level eye protection. No matter what setting you take these glasses into, you can be sure they will hold up. They are fully equipped with anti-fog coating, comms-compatible eat stems and a rugged but comfortable nosepiece.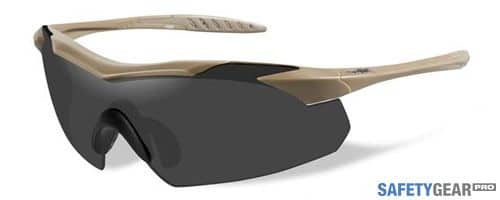 Take these glasses into a tactical situation and you know they will perform up to the task. The WileyX Vapor sunglasses are rated for ballistics and meet ANSI standards. They have a sleek, open-frame style that looks great in every situation. Plus, with the broad field of vision they can offer, these glasses are ideal for sport shooting. They feature changeable lenses so you can choose the right tint for the mission.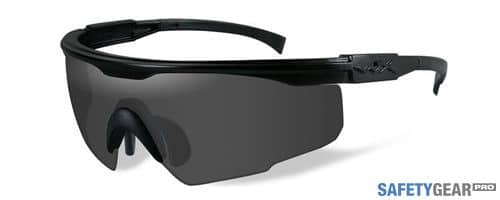 These large sunglasses are designed to perform perfectly while shooting or taking part in other intense, outdoor activities. Users love these glasses because they offer enhanced refractive, resolving and prismatic power. That means that you will have a clearer picture through these lenses than other sunglasses. They can accept a prescription lens insert.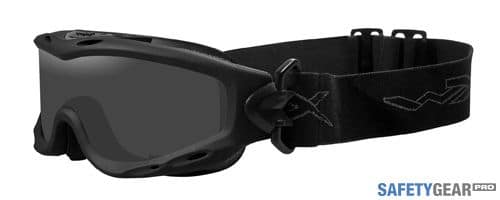 Most of the items on this list are ballistic sunglasses; however, this is a pair of goggles. Whether you are in a tactical situation in snow or sand, or you just want eye-protection that will always stay firmly in place, these are the perfect goggles for you. They offer excellent UV protection, which is essential in snow and desert settings.
This pair of sunglasses features a sleek, minimalist design. These are more subtle than the other glasses on the list. However, they still offer the top-end protection you need. With the name "Veloce," you can be confident these glasses can always keep up.
Order Your Military Grade Sunglasses Today
Do you need eye protection that can stand up to whatever you throw at it? Get a pair of military sunglasses from Safety Gear Pro today. Whether you choose one of the above pairs or another from our catalog, you can always count on the quality of our sunglasses.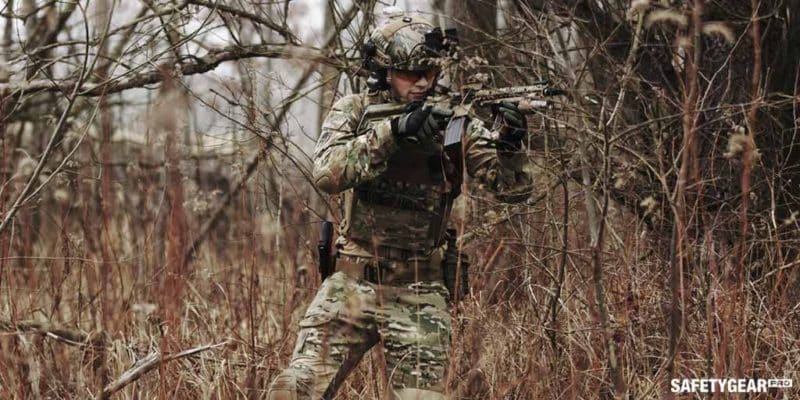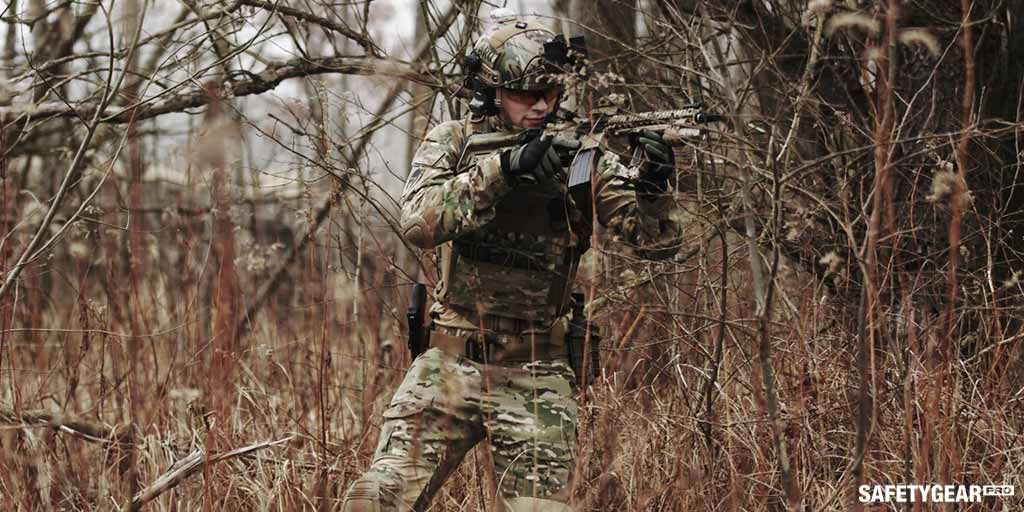 Frequently Asked Questions About Military Sunglasses
Where Can I Order Military Grade Sunglasses
You can order them from Safety Gear Pro. The above 10 items are some of our most popular in this category. Beyond these, we have an extensive collection of glasses rated for eye protection in a variety of settings. Plus, we are always adding more.
What Makes a Pair of Sunglasses Military Grade?
Typically, military grade glasses are those that meet government-set standards for protection. Additionally, many of them are designed to support shooting and other outdoor activities. Our military grade sunglasses can support you in all sorts of tactical situations.
Can I get Ballistic Sunglasses With a Prescription?
Yes, we offer most of our glasses with optional prescription lenses. Some of them have Rx inserts that fit behind the sunglass lenses. Others can be orders with prescription polycarbonate lenses. On the product page, choose the "Prescription Lens" option then click "Customize Lens."
Do I Need Ballistic Sunglasses for Shooting Outdoors?
Although any safety glasses can be sufficient for eye-protection when shooting, our military grade options offer the optimal sunlight, dust and impact protection. Many of them are designed to offer an extended field of vision compared to other sunglasses.
What Do These Ratings Mean?
The ratings reflect what safety and performance standards the glasses meet. Many of our sunglasses are rated by the American National Standards Institute for safety and the U.S. military for field performance and protection. Each product page has details on the specific ratings earned by each pair of glasses.