Bolle Ski Goggle Features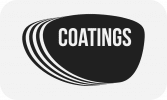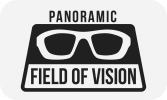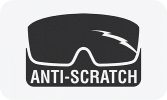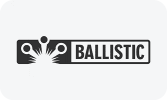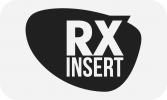 Shop Prescription Bolle Glasses
Bolle Ski Goggle: Premium Protection
Watch & Learn How
Skiing can be a dangerous sport, so smart skiiers put their trust in superior construction and modern goggle technology from Bolle. By choosing goggles with anti-fog and anti-scratch technology built right into the lenses, you can safely navigate the slopes and enjoy your skiing adventures more fully. Developed in partnership with Essilor Sun Solution, the Phantom Light Adaptive Lens Technology found in these goggles gives you clear views without compromising on style.
When it comes to skiing, enjoyment of the sport ranks just as highly as technical skill. No matter whether it is your first time hitting the slopes or you are a veteran skiier of the double and triple black diamonds, pick up a pair of Emperor, Nova II, Nevada goggle. Designed to encompass extreme peripheral vision for better spherical vision, Bolle goggles can help you see better from the top of the mountain all the way through the spray of powder at the bottom.
Ultimate Protection and Performance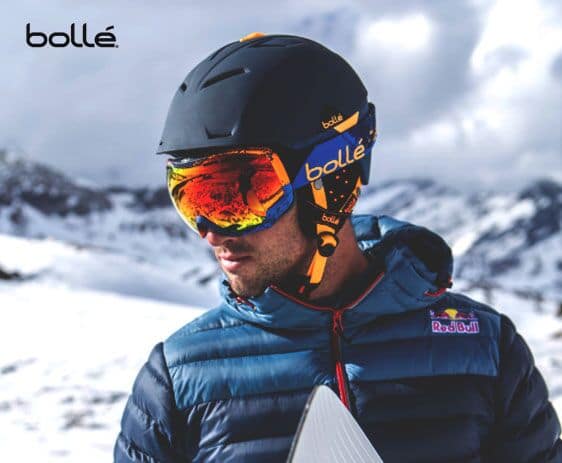 The development of Equalizer technology improves the function of Bolle goggles as you climb mountains or ski downhill through changing atmospheric pressures. You can now avoid the warping of lenses in your goggles as Bolle eyewear naturally adapts to different pressures.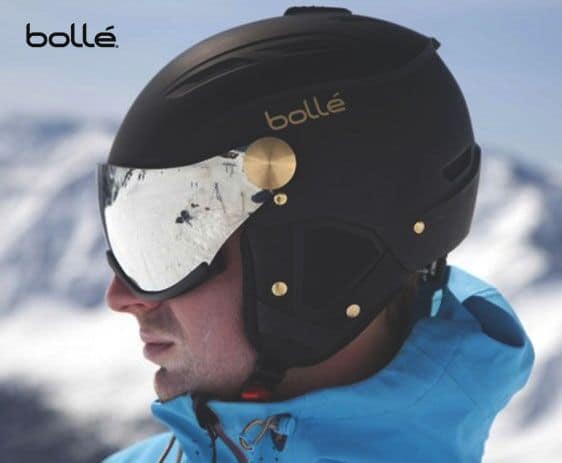 Check out the top-of-the-line Flow Tech venting technology, which has been created to practically eliminate humidity and moisture within Bolle ski glasses and goggles. This special design forces air from the inside of the lenses to keep your vision bright and clear as you move at high speeds.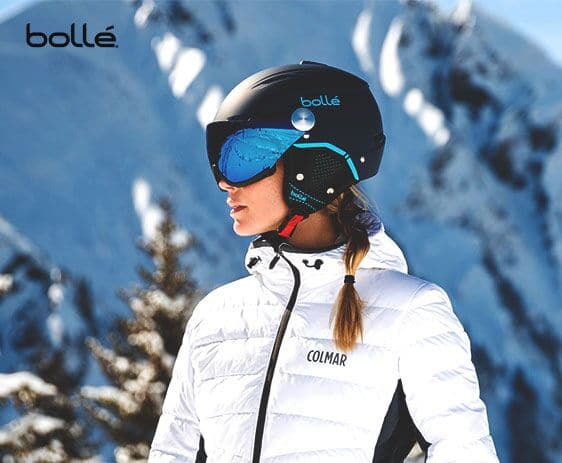 The Experience You Deserve
The proprietary NXT material is made from the same dependable and tough construction used to make the windshields of helicopters in the military; in addition to protecting your eyes and face from impact, it works double duty to prevent harmful UV light from damaging your vision.
Each skiier is an individual, so their ski goggles should reflect that. Bolle ski glasses and goggles come in a wide variety of lightweight styles and colors so that not only are skiiers protected, but also fashionable. Many times, skiing accidents are caused by sudden changes in light which can blind or darken the field of view of the skiier. Bolle designers have worked hard to bring new state of the art technology to their ski goggles and glasses, through the use of modern light adaptive development. Photochromic design in Bolle ski goggles provides better clarity of vision and enhanced detail. Therefore, whether you are bursting from a dimly lit forest into a glittering white expanse or suddenly immersed in dark fog, you can trust that your Bolle eyewear has been made to help your eyes adjust naturally to the change in light.
Ski glasses or goggles made by other brands often have a small margin of temperature in which they work optimally. Bolle recognizes that temperatures can change rapidly, so skiiers need eyewear that functions just as well at 20 degrees as it does at -10 degrees. Your body temperature can also impact the function of goggles from other brands, but Bolle designers are one step ahead. Heat from your face is dispersed efficiently using the Equalizer technology built into Bolle goggles.
Outdoor sports are all about self expression and seeking enjoyment while immersed in nature. As the skier and mountaineer Dolores LaChapelle famously said, "Snow skiing is not fun. It is life, fully lived; life lived in a blaze of reality." Live your life like LaChapelle by embracing the ethos of living fully out on the slopes. A pair of durable, protective and stylish Bolle goggles can not only enhance your vision but also improve your experience.