Uvex SW07 T3 ANSI Rated Eyeglasses
$68.00
Prescription (SPH and CYL combined) can not exceed +/-5.00 for this frame.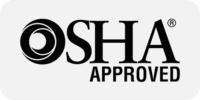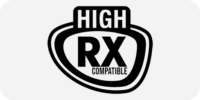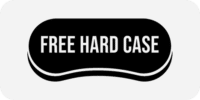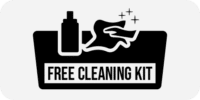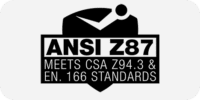 SKU:

SW07 T3
Categories: ANSI Rated Prescription Safety Eyeglasses, Do It Yourself, Honeywell, Men's Eyeglasses, Non-RX Eyeglasses, Non-Rx Safety Glasses, OnGuard, Performance Safety Eyeglasses, Personal Protective Equipment, Prescription Eyeglasses, Prescription Safety Eyeglasses, RX-able Eyewear (Reporting), Safety Bifocal Eyeglasses, Safety Eyeglasses, Side Shields for Glasses, Standard Safety Eyeglasses, Titmus, Transition Safety Eyeglasses, Uvex, Uvex Prescription Safety Glasses, Welding Safety Glasses, Womens Safety Eyeglasses
Tags: ANSI RATED SW07 T3, honeywell, SAFETY GLASSES, SW07, SW07 T3, titmus, uvex
Description
Titmus SW 07-SWRx Safety Glasses will keep your eyes safe from dust and debris, no matter what task you take on.
For Men and Women (Unisex)
Full Rim frame made from Injection Molded Nylon
Frames are made specifically for Safety Lenses
Meets ANSI Z87.1 Standards
Rectangular wrap around shaped lenses with integrated side shields provides superior coverage and protection.
Available with your prescription, including progressive lenses
No metal content makes them safe for use in electrical environments.
Nose pads are non slip and customization for a comfortable fit.
Come with a cleaning cloth and protective carrying case.
Brand: Titmus
Model: SW 07-SWRx Collection
Frequently asked Questions about UVEX SW07 T3 Safety Glasses
What are the key benefits of UVEX SW07 T3 safety glasses?
With a full range of protective features, UVEX SW07 safety glasses offer a variety of benefits for wearers in many different environments. The full rims are made from injection-molded nylon for a one-piece frame that is made to last. The nylon material provides a tough and durable frame with a rectangular shape that wraps around the eye area. These frames are designed specifically for use with safety lenses and paired with integrated side shields. Together with the wraparound shape, these features offer wearers superior protection from multiple workplace hazards. With no metal content, UVEX SW07 T3 eyewear are also safe to use in electrical environments.
Do Titmus UVEX SW07 safety glasses carry a safety rating?
Yes, Titmus SW07 safety glasses are Z87.1 certified by the American National Standards Institute and incorporated into regulations by the Occupational Safety and Health Administration for protective gear. The Z87.1 rating is a standard, updated in 2015, which means products that achieve this certification have been tested for use with many everyday workplace hazards, ranging from splashes and droplets to dust, radiation and blunt impacts. This Titmus eyewear helps protect against chemical droplets and fumes, radiation such as lasers, UV rays and infrared radiation. They also help block out bloodborne pathogens, such as hepatitis and HIV, which can be absorbed through the eye area.
Are UVEX SW07 T3 available as prescription safety glasses and what is included?
You can indeed order a pair of Titmus SW07 prescription safety glasses to meet your personal eyesight needs. Single-vision lenses are available in high definition, with improved clarity and sharper focus than regular lenses. Additional options for prescription lenses include bifocals and progressives, which do not visibly separate the different fields of vision. Bifocals are available in ultra-thin lenses as well. To help you keep your glasses safe when they're not on your face, a protective carrying case is included with the purchase of this eyewear. Plus, you'll receive a cleaning cloth to use to help keep your lenses clean and clear.
Additional information
| | |
| --- | --- |
| Color | |
| Brand | Titmus |
| Frame Material | Plastic |
| Frame Shape | Rectangle, Wrap-Around |
| Gender | Unisex |
| Prescription | Yes |
| Product Type | Eyeglasses, Safety Glasses |
| Rim | Full Rim |
| Temple Type | Straight |
| Activity | Computer, Gaming, Reading |
| Face Shape | Heart, Oval, Round |
| Frame Color | Brown |
| Product Color | Blue, Brown |
| Certification | ANSI Z87.1, EN 166 |
Only logged in customers who have purchased this product may leave a review.