Description
Provide excellent protection against cold with maximum economy.
• V-Gard liner knit cap is a stylish skullie cap that prevents liner from obstructing vision. Made from 100% high bulk acrylic.
• V-Gard liner knit hat/cap cover is made from 100% acrylic. Bright yellow-green for greater visibility. Full face tube mounts under or over brim of MSA caps or hats, covering ears, mouth, cheeks and neck. Extended nape and wraparound collar for tucking into coat/shirt.
• V-Gard value liner is made of 100% cotton twill with adjustable chin strap.
• FR 2-piece liner has a multi-layered FR top and features no metal parts. Water-repellent. Arc rating: 8 cal/cm².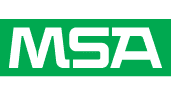 Details
Brand Name: MSA
Description: V-Gard liner knit cap
Unit of Measure: Ea
Weight: 0.153
Unit Cube Volume: 0.097
Safety Gear Pro Catalog Page Number: 201