Running a successful business begins with safety. In order for you to maintain your warehouse and protect both your assets and your employees, you absolutely want to dedicate time to creating a strategy for workplace safety. Take a moment to review these warehouse safety tips and gain more insight on how you can create a plan that shields your business from harm.



Prevent Back-Over Accidents
Perhaps one of the most common accidents in a warehouse environment, back-over incidents can range in severity and scope. However, it is never good when a heavy piece of equipment is out of control of the driver and has a collision with another worker or a structure. To prevent such accidents, drivers can consider using other works to help them guide the equipment. Some modern equipment comes equipped with proximity detectors to alert drivers to any potential accidents that might occur with anything or anyone nearby.
Verify from Inside the Loading Dock
The loading dock of the warehouse can be another vital area to focus on when developing a corporate safety program to meet the needs of your establishment. If you reduce how often employees are on the docks, you can immediately see a change in how many accidents happen on this location. Naturally, this isn't always possible. Verification systems can be a great alternative, allowing business owners the chance to use tech to keep the docks clear and free from major issues that plague other warehouse facilities.
Install Safety Lights
Poor lighting is also responsible for a large chunk of accidents that occur within warehouses and other industrial facilities. Thankfully, this is an issue that is somewhat easy to resolve. Take time to assess which parts of your facility are most in need of extra illumination and take the steps needed to install the additional lighting required. Motion lights are perfect for safety, as they allow business owners the chance to only have the lights come on when there is motion and not run the electricity bill up.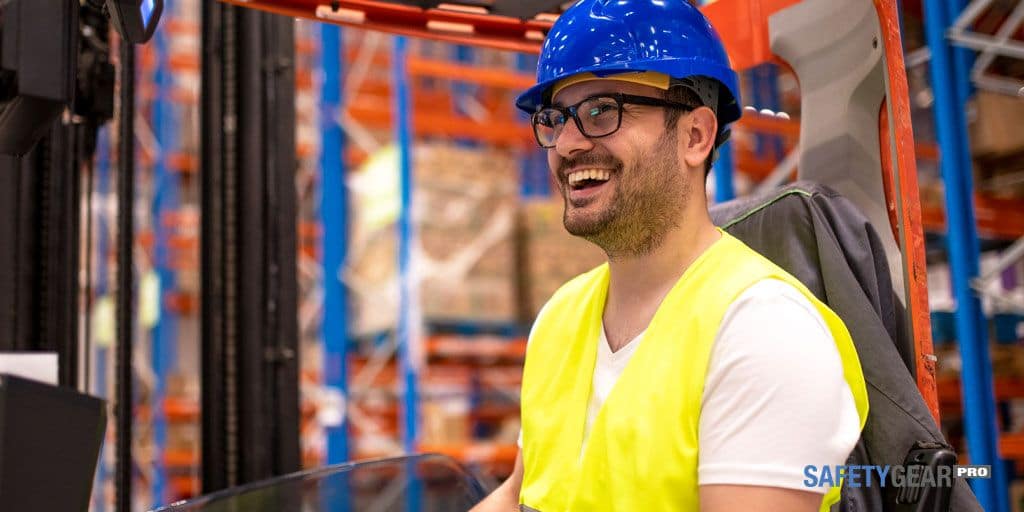 Avoid Trailer Separation Accidents
Most accidents in warehouses can be avoided by taking additional time to ensure everything is the way it is supposed to be. According to stats from recent years, trailer separations are some of the more common issues to take place in industrial environments. What's more, a majority of these incidents could have been avoided had there been extra precautions in place in terms of verifying the trailer was properly secured to the vehicle.
Follow Safe Operating Procedures
Following the rules of your industry is also absolutely necessary when it comes to your plan for safety. In order to maintain a safe and productive warehouse, you need to review and refresh yourself on all of the basics surrounding proper operating procedures. Getting a feel for the core concepts of safety can provide you with the insight and motivation you need to keep your warehouse ahead of any possible threat that might come along down the line. Be sure to also schedule training sessions for your team to keep all employees in the loop.
Keep Docks Dry
Wet surfaces are a liability issue no matter what industry you work in. When it comes to warehouse facilities, however, a slip-and-fall accident can have much more severe repercussions. While keeping the floors inside dry might be easy, it is a bit more challenging to dry the docks. Still, dedicating time and energy to keeping your docks free of any moisture or spills can greatly reduce the odds of a simple slip leading to major financial and legal problems for your warehouse down the line.


Protect Dock Openings with Safety Barriers
Understanding OSHA regulations is also key to the warehouse safety program you are putting together. In order for your business to remain compliant with an area like the Walking Working Surfaces regulation, you need to make sure you have the right barriers and obstacles in place. Review all points of the dock where there are openings and invest in barriers of the correct height in order to meet the requirements of OSHA and see a business environment that is as safe as it is secure.
Install Dual Reciprocating Barriers
If your warehouse will benefit from a controlled access area with separate gates, then there are some interesting options available to you. Having dual reciprocating barriers installed can provide you with both an inner and an outer gate that cannot be opened simultaneously. This allows for a degree of separation that can be needed when it comes to using specific materials or ensuring a smooth transition of a pallet from one point to another. This has become a very popular option for many modern warehouse facilities.
Put Up Sensors & LEDs
Sensors play a pivotal part in keeping a warehouse secure. If you have sensors in place, around the felicity, your workers and equipment will always have a degree of awareness about how close other objects are. This can reduce accidents and provide a simple way for workers to create repeatable routines. LEDs can also be useful around a warehouse, as the additional light provided by these devices can make a world of difference in darker conditions.
Use Data to Diminish Risk
In the digital age, data is one of the most valuable resources available to business owners. If you want to see some impressive results from your efforts to create a strategy for safety, you absolutely want to use data to diminish your risks. Look at the information surrounding accident records and insurance claims within your industry and use what you learn to fuel your research.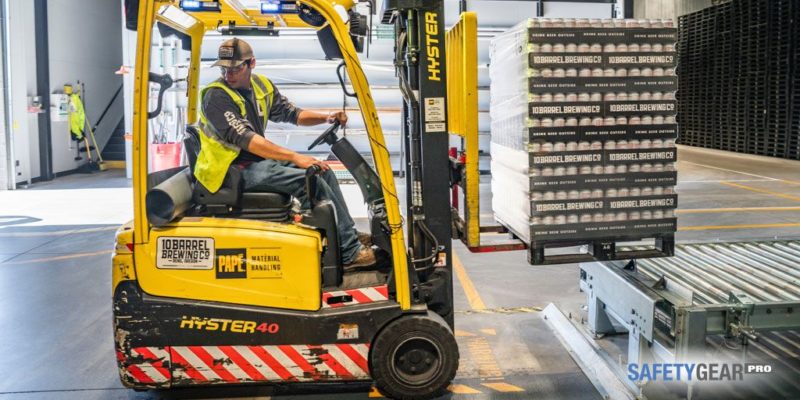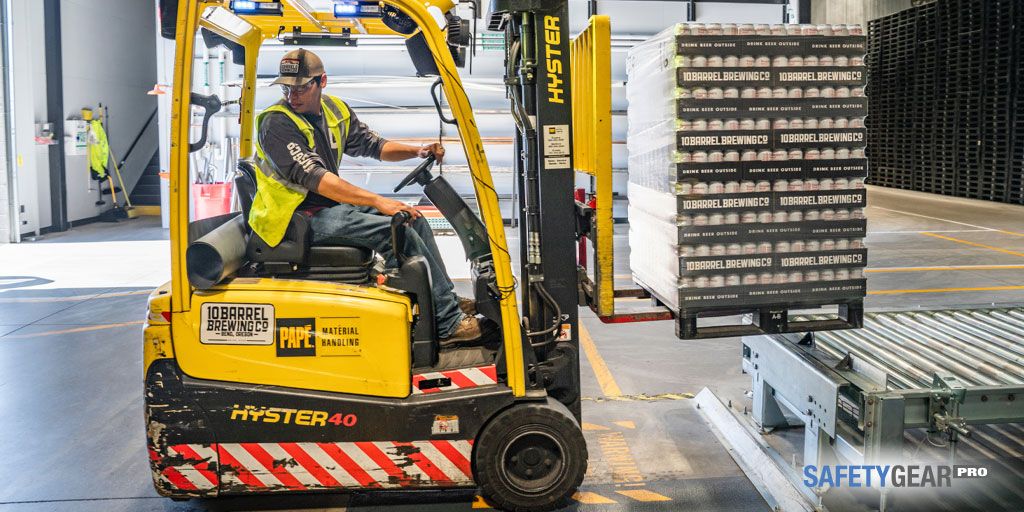 FAQs
Where Can I Find the Best Safety Gear?
Finding the best and most appropriate safety gear to help you adhere to the best warehouse safety tips is not a very difficult journey. In fact, you only need to take a moment to review what's available to you at Safety Gear Pro and find exactly what you need to complete your strategy.
What Gear Is Most Important for Workhouse Safety?
All gear plays a key part in keeping a worker safe in a warehouse. The best way to find the right fit for your industry is by looking over OSHA guidelines. This will give you insight on what accessories you need to stay safe at all times.
How Often Should I Review Workplace Safety Standards?
A worker should be sure to review workplace safety standards at least once a year. Employers need to spearhead these sessions and provide employees with any new or pertinent information that has come about since the last session.
What Risks Are Most Common in Warehouses?
There are many dangers to working in an active warehouse. For one, slip-and-fall incidents are quite common. The same can be said for accidents involving forklifts and other machinery. Focusing on these spots can help you find a strategy that addresses all your concerns.
Do I Need Goggles in a Warehouse Environment?
It is usually best to wear all of the correct gear while working in a warehouse environment. This means wearing gear like goggles to shield your eyes from possible impacts. Investing in a quality pair of eyewear can make a world of difference when it comes to how safe you feel on an active site.
Putting together a commercial strategy for workplace safety is all about reviewing the most popular warehouse safety tips. Once you know what the rules and regulations are asking, you can start to find the best possible equipment to protect you at Safety Gear Pro.