Your eyes are one of the most vulnerable parts of your body, which is why safety glasses are so essential when working in a hazardous industry or participating in an activity or sport that can result in an eye injury. Learn about the different types of safety eyewear and common features.

Types of Safety Eyewear
Whether you are purchasing safety eyewear for your job, a sport, or for use at home, there are several different types to consider that offer varying levels of protection depending on the task at hand.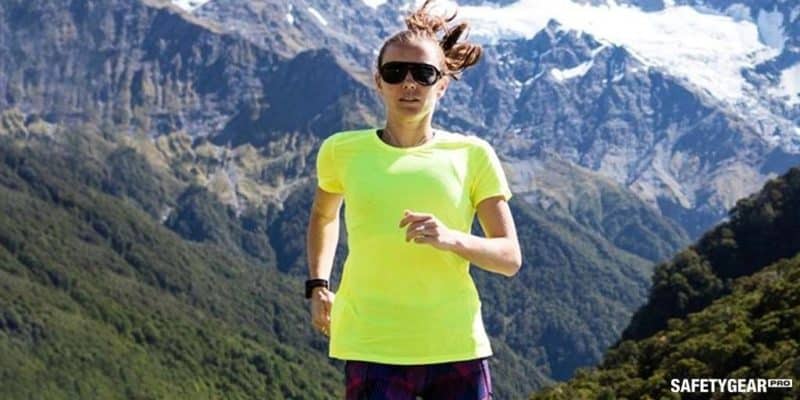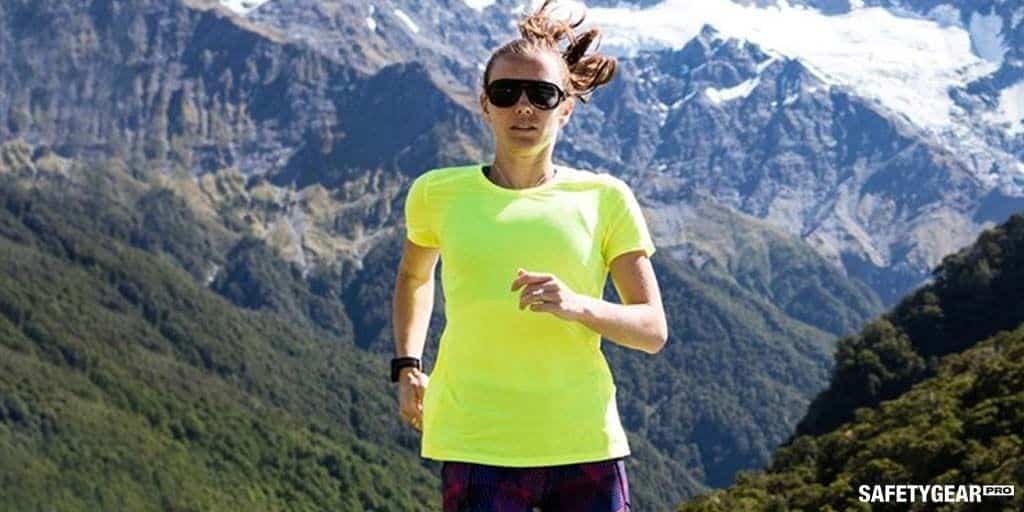 Safety Spectacles
Safety spectacles can be prescription or nonprescription and feature polycarbonate lenses paired with durable frames. This type of eyewear may be equipped with either vented or unvented side shields and other features such as gaskets and nose or temple pads.
Safety Goggles
Safety goggles are the other main type of eyewear often used in situations where a more secure seal to the face is required. Goggles may be either direct vented, indirect vented, or non-vented. Direct vented goggles have several holes located throughout the top or side of the goggles, which are small enough that they block any object bigger than 1.5 mm in diameter. While they can help prevent fogging, these goggles do not protect against liquid splashes. Indirect ventilation uses angled, rear-facing holes that are often adjustable. This system protects the eyes from chemicals but does not provide the same level of ventilation as direct vented goggles. Non-vented goggles provide the highest level of protection but are prone to fogging.
Features of Safety Glasses
When considering safety spectacles, there are several features that are an essential part of every pair of PPE and others that are only integrated into some types of eyewear: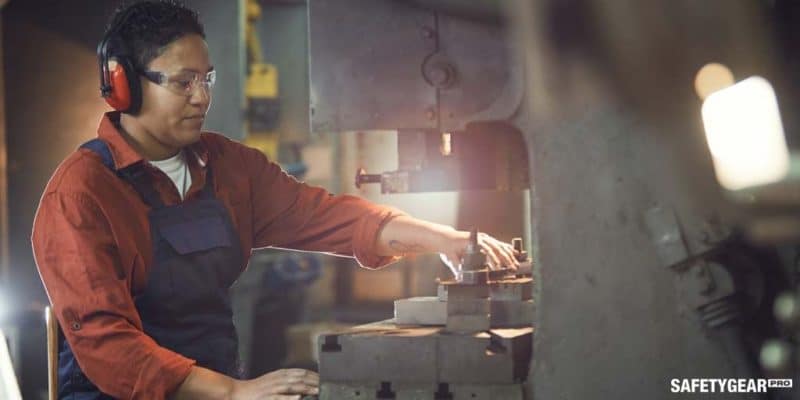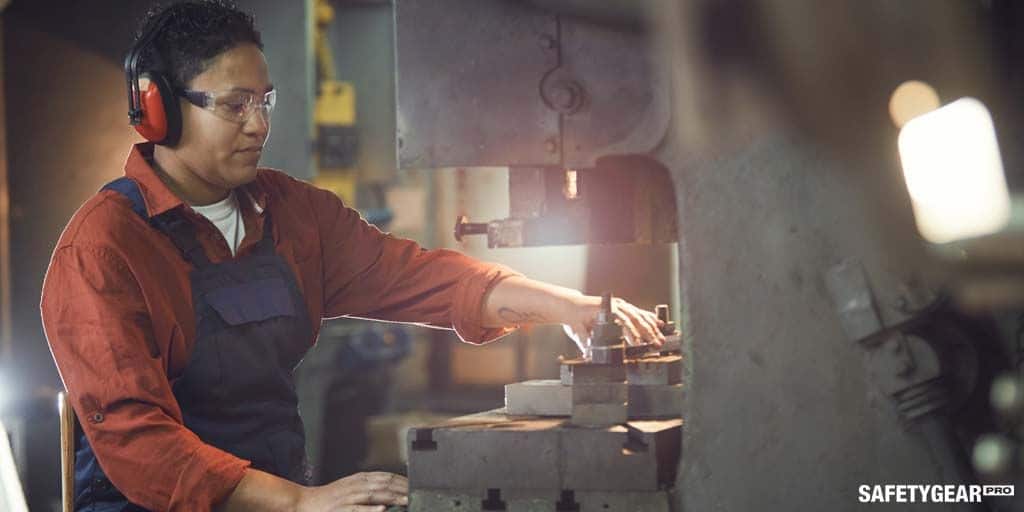 Polycarbonate Lenses
Glasses designed for safety purposes most often feature polycarbonate lenses, which provide superior impact-resistance qualities. This material does not shatter when hit or dropped, and they can withstand extremely hot temperatures and provide 100% UV protection. The lenses are made using the injection molding process, and they are incredibly lightweight and thin. Lenses come in a variety of colors and tints depending on the lighting conditions. Many people also opt for photochromic or polarized lenses and add anti-scratch, anti-reflective, or anti-fog coatings.
Side Shields
For glasses with a 6-base curve, side shields are added to provide adequate protection to the sides of the eyes. Without them, it is very easy for dust, liquids, and UV rays to enter. While many glasses designed specifically for industrial use already have this feature built into the frames, some people prefer removable side shields.
Gaskets and Nose or Temple Pads
Gaskets give spectacles a goggle-like seal, preventing dust and particles from entering the eye. However, they are not ideal for use with chemicals. Nose or temple pads can also provide a better fit to face, preventing slipping when moving or sweating.
FAQs
What Does ANSI Z87.1 Mean?
Z87 safety glasses meet a series of standards sent set by the American National Standards Institute. Eyewear that meets these qualifications include an ANSI Z87.1 marking. Other markings are included for glasses that meet high-mass and high-velocity tests, eyewear that shields chemical splashes, dust, or fine dust, and safety spectacles that offer varying levels of optical radiation protection.
What Are the Requirements for ANSI Rated Safety Glasses?
Safety glasses that are ANSI rated undergo rigorous testing to ensure they provide adequate protection from dangers workers may encounter. These third-party tests include general durability against flames and corrosion, high-impact resistance for the frames and lenses, and protection from non-ionizing radiation and chemicals. These standards are updated from time to time.
How Do Side Shields Work?
Side shields are sometimes integrated into eyewear or can be purchased separately and attached to the glasses. The purpose of this type of PPE is to provide extra protection to the sides of the eyes.  While 8-base curve or wraparound glasses typically already provide this protection, 6-base frames have large gaps near the temples.
How Do Gaskets Works?
Often made from foam, gaskets allow a person's glasses to create a firm seal to the face, better keeping wind, dust, and other irritants out of the eyes. This safety feature also enhances the wearer's comfort. This type of eyewear is popular for several sports, including cycling, and is necessary for keeping workers safe in many different occupations, such as construction.
What Are Prescription Safety Lenses Made of?
Prescription safety glasses utilize polycarbonate lenses, which offer several advantages over other common materials. This heavy-duty plastic is incredibly durable and impact-resistant but also lightweight and thin. Unlike other materials that require thicker lenses for stronger prescriptions, polycarbonate maintains its thickness. It also provides complete UV protection, making them a great choice for outdoor applications.
Always have the protective eyewear you need to get perform activities and job duties without risk of eye injury. Shop our wide selection of safety glasses on Safety Gear Pro today!