Prescription Safety Glasses - ANSI Z87.1 Rated
DEALS ON SAFETY GLASSES WITH PRESCRIPTION
ONLY THE HIGHEST STANDARDS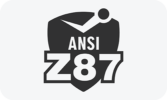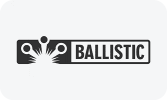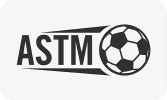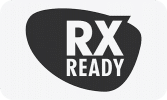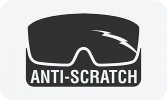 Rx Safety Glasses Collection
FIND YOUR PERFECT SAFETY GLASSES WITH PRESCRIPTION
Frequently Asked Questions
What are Z87 safety glasses?
Z87.1 is the rating for all safety glasses. This means the glasses are up to ANSI rating and are acceptable at any worksite.
Do safety glasses have UV protection?
Can safety glasses have prescription lenses?
Most safety glasses can carry prescription lenses. Prescriptions may vary due to certain styles of frames.
How do you tell if glasses are safety rated?
If you order glasses and they have a stamp on the inside of the temple saying ANSI Z87.1 then they meet the safety rating created by the American National Standards Institute.
Does an employer have to pay for prescription safety glasses?
Employers must pay employees' prescription safety glasses when they mandate that the protection remains on company property.
Do you ship Prescription Safety Glasses to Canada?
Safety Gear Pro can ship your prescription safety glasses and safety goggles to USA and Canada.
Which Prescription Safety Glasses Are Best for Me?
Everyone's safety glasses needs are a little different. The best pair for one person in one situation may be different from the best pair for another. Consider what you will be using the glasses for. Some common uses include machinery work, lab work, sports and military.
If you are using the RX safety glasses for work, there may be certain standards that you have to meet such as an ANSI rating or Military Performance rating. Additionally, you may want goggles with a headband if you plan to use them for recreation.
Some other considerations include side protection and UV protection. Once you know the features of the glasses you need, simply find a pair that are comfortable. Safety Gear Pro offers prescription lenses in nearly all our frames. You have a huge selection to pick from!
What Is the Cost for Having Prescription Safety Glasses?
If you need prescription safety glasses, we can help you get them at an affordable price. Our frames start at less than $20. The pricing for adding a prescription varies depending on the features you want but starts at a little under $50. Check the product page for a pair of frames you are interested in.
Your safety glasses prescription may be covered by vision insurance and can be paid for with an HSA or flex spending account. This makes the out-of-pocket expense for many customers even more affordable
What Are Prescription Safety Lenses Made From?
We offer several options for lens material on our prescription safety glasses. Many of our frames are available with ANSI-rated and impact-resistant polycarbonate lenses. Other options may include a lightweight polymer lens and a standard plastic lens. The options vary depending on the frames. For information on a specific pair of frames, check the product page and select the "add prescription lens" option.
The best of Safety Prescription Glasses
WATCH & LEARN - Before Buying prescription safety glasses online
Rx Safety Glasses - Oakley SI Det Cord Ballistic Testing
Best safety glasses prescription with Ballistic Rated Polycarbonate Lens and Destruction proof frames. Rx Safety glasses don't have to be clunky and awkward. Sleek prescription safety glasses are now available online to suit any setting, indoors and out, and can be made comfortable for a variety of faces. From classic colorless safety lenses to tinted lenses for a variety of lighting situations, these sleek specs are sure to fit in with whatever work you need them to do.
Bolle Prescription Safety Goggles - Bulletproof & Anti Fog
The worst thing about wearing generic safety glasses is the constant threat of condensation, scratches and other things that limit visibility. With these top safety prescription glasses, however, you don't have to worry. Fog resistance makes working in damp environments non-threatening, and premium scratch-resistance keeps vision clear even when dealing with particles and debris.
Prescription Safety Glasses & Prescription Safety Goggles perfect for the job
Prescription safety glasses are an absolute must for individuals who work in industrial environments or already require prescription glasses. If you work in environments that are hazardous to your eyes, then you need to check out Safety Gear Pro. We provide high-quality protection for eyes with the best prescription safety glasses online. Whether you require protection against lasers, chemicals, radiation, wind, or dust, Safety Gear Pro offers you a comprehensive range of prescription safety glasses, from wrap around prescription safety glasses to prescription shooting glasses.
Safety Gear Pro is able to offer a wide range of styles and options in prescription safety glasses as we have our own optical lab that allows us to make high-quality frames and a complete range of prescription safety eyewear accessories. Our large inventory, combined with the full-service in-house optical lab allows us to deliver most of our orders within the week. We also ship our prescription safety glasses to Canada.