The sunglasses police wear on the job should meet the most rigorous safety standards. Civilian standards published by the American National Standards Institute such as ANSI Z87 and Z87+ are not as rigorous as U.S. Military Standards. Learn more about the safety features of Wiley X sunglasses that have the MIL-PRF 32432 ballistic impact resistance rating.
Ballistic-Rated Eyewear
Military standard testing for ballistic resistance involves about seven times more impact energy than the basic Z87 impact standard. Eyeglasses must withstand impact from a .15 caliber, 5.8 grain, T37 shaped projectile traveling between 640 to 660 feet per second. Goggles are struck by a .22 caliber projectile traveling at 550 to 560 feet per second. Several styles of Wiley X ballistic sunglasses are available, such as the PT-1, Rogue, Romer 3, Saber Advanced, Saint and XL-1 Advanced.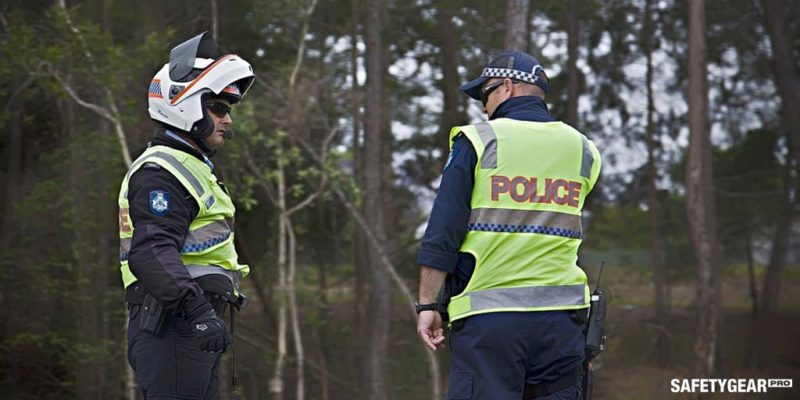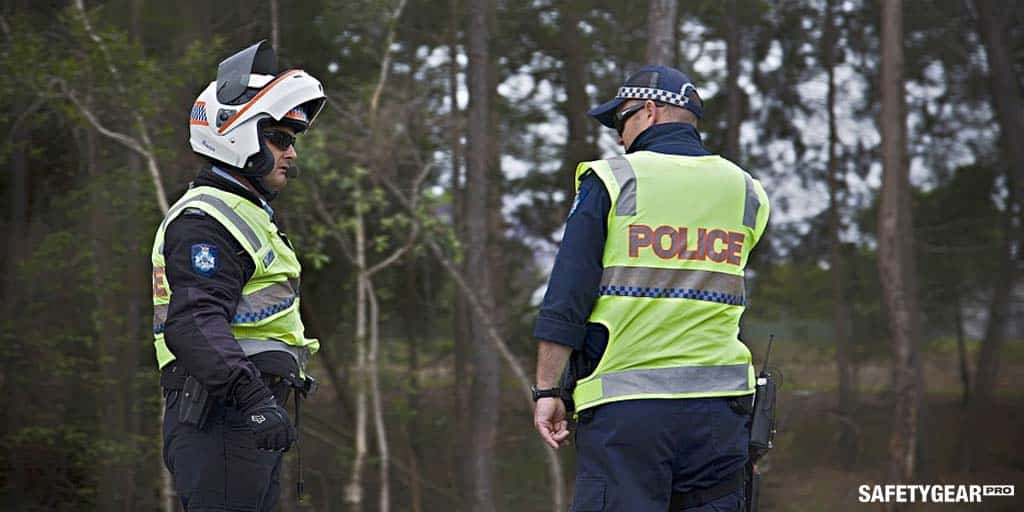 Lens Tinting Options
In addition to impact resistance, police sunglasses should provide a comfortable fit and have lenses that offer optical clarity, a wide field of vision and UV protection. Polarized lenses eliminate glare by filtering out the majority of light reflected horizontally. These laminate filters may make it more difficult to read an LCD screen or other electronic instruments. Officers should determine whether glare reduction is enough of a priority to select sunglasses with polarized lenses.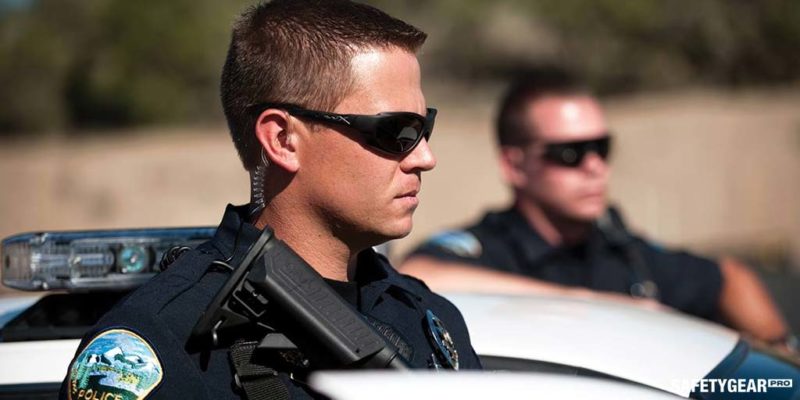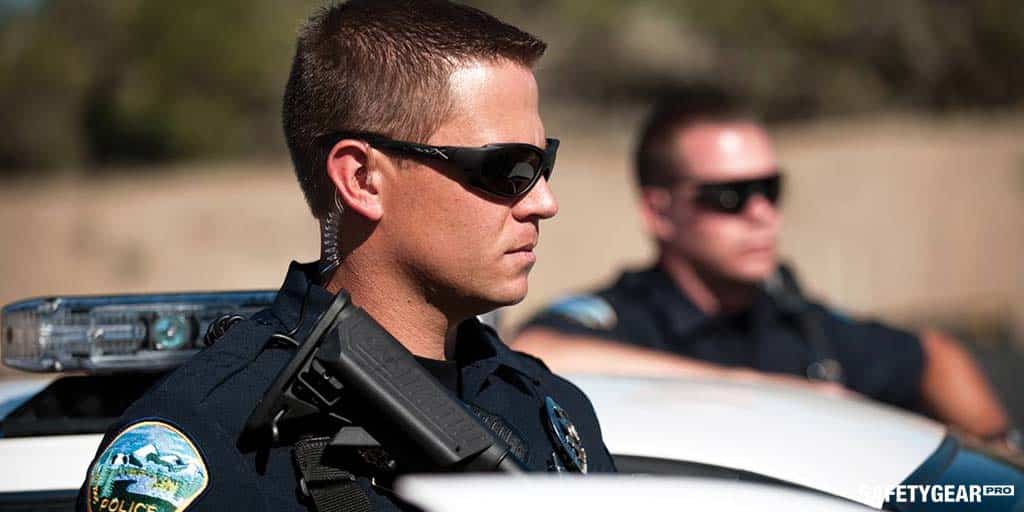 FAQs
Can Wiley X sunglasses be considered tactical eyewear? 
Glasses or goggles worn in military environments are tactical. Several Wiley X styles meet U.S. Military Standard MIL-PRF-31013 or MIL-DTL-43511D clause 3.5.10 for goggles in addition to the civilian ANSI Z87.1 standard. If you need tactical gear, look for styles on the Authorized Protective Eyewear List.
What's the difference between aviators and Wiley X sunglasses?
Aviators pair thin, lightweight frames with large lenses that limit the transmission of incoming light. These frames are typically made of metal and may become bent or damaged more easily than polycarbonate plastic safety frames. Wiley X eyewear is available in a range of lens sizes and shapes and tints.
Do police officers need ANSI rated sunglasses?
ANSI rates glasses for impact resistance. This civilian standard is used on construction job sites and other high-risk environments. It is advisable for police officers to look for eyewear that meets or surpasses these safety ratings, which include the basic ANSI Z87.1 standard or the Z87+ high impact standard.
Why wear ballistic sunglasses instead of regular sunglasses? 
Ballistic sunglasses provide more protection from high-speed impact or fragmentation than eyewear with a ANSI Z87 rating. Military testing involves seven times more impact energy than the basic civilian standard. Testing for the high-impact Z87+ rating is not as rigorous as military standards. Ballistic eyewear shields eyes from intense impact.
What are the best Wiley X shooting glasses?
The Wiley X Saber Advanced is a popular style of glasses with lenses that meet MIL-PRF-32432(GL) ballistic standards. These wrap-around frames come with light rust, smoke gray, vermillion and clear lenses for optimal visibility under any lighting conditions. The telescoping temples are fully adjustable and night vision goggle compatible.