Safety glasses can range significantly in price depending on what model you choose and which options you choose for the lenses. The most basic prescription safety glasses with polycarbonate lenses start at about $75 including the frames and prescription lenses. Higher-end frames with prescription lenses may be close to $200-$300.
Additionally, at Safety Gear Pro, we offer our safety glasses with a host of optional add-ons. For example, you could choose progressive lenses or lined bifocals. These add $40 or $10 respectively.
If you select a thinner, plastic lens, that may add some cost. However, we do not recommend this for safety glasses as they are not ANSI-rated.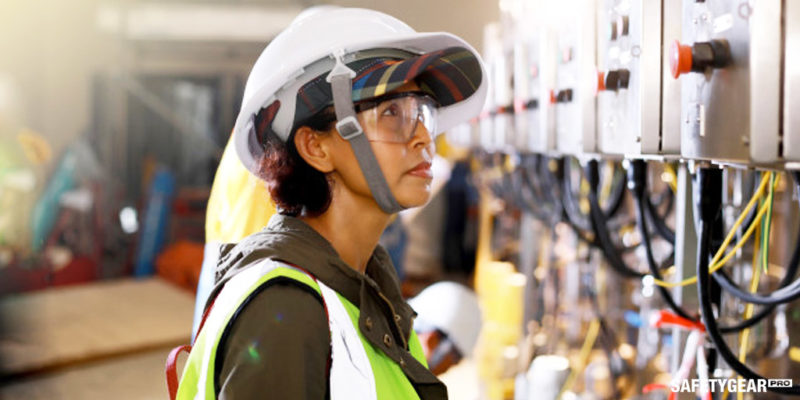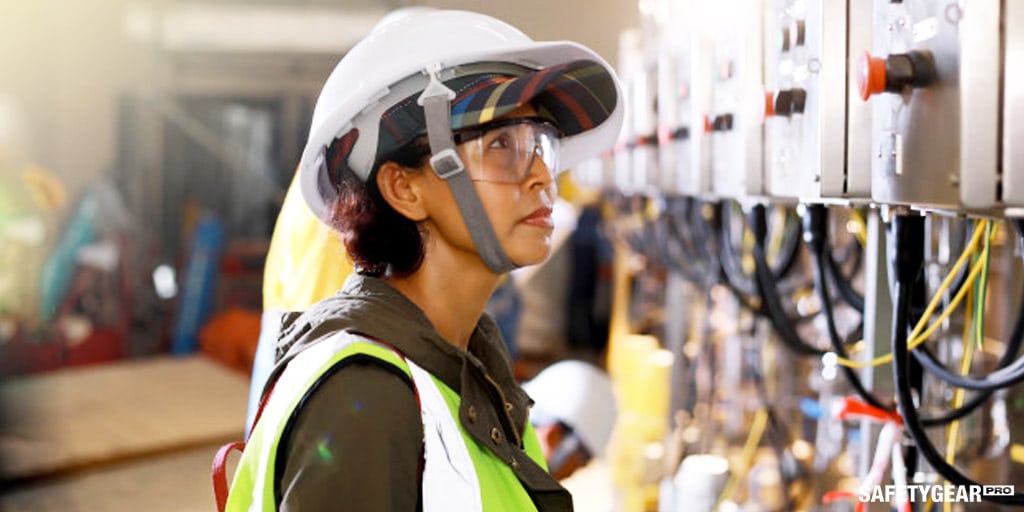 We offer anti-scratch coating for $9.95, anti-reflective treatment for $34.95, hydrophobic coating for $29.95 and several other options. We even have an all-in-one coting option for $84.95.
In short, a reasonable price for your glasses with prescription lenses depends on what you want from a pair of safety glasses. However, there are many options for all budgets. Even our most basic pair offers comprehensive protection and a comfortable fit. We don't stock products that we don't believe will satisfy our customers.
In some cases, your prescription glasses may be covered by vision insurance. Additionally, you can often use health savings accounts and flexible spending accounts. Both these options can help make the price of safety glasses even more manageable.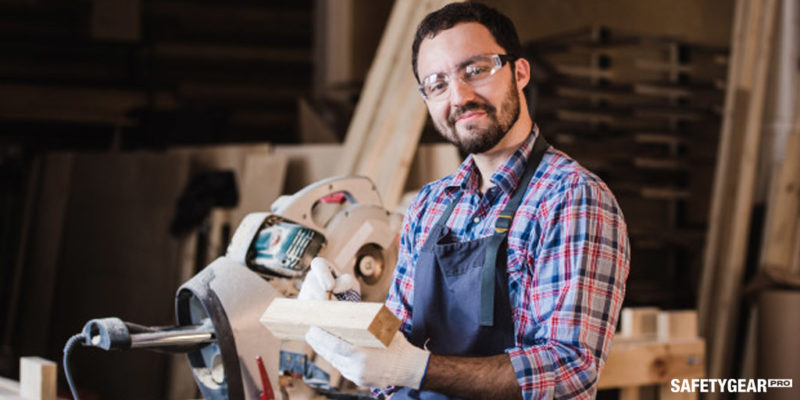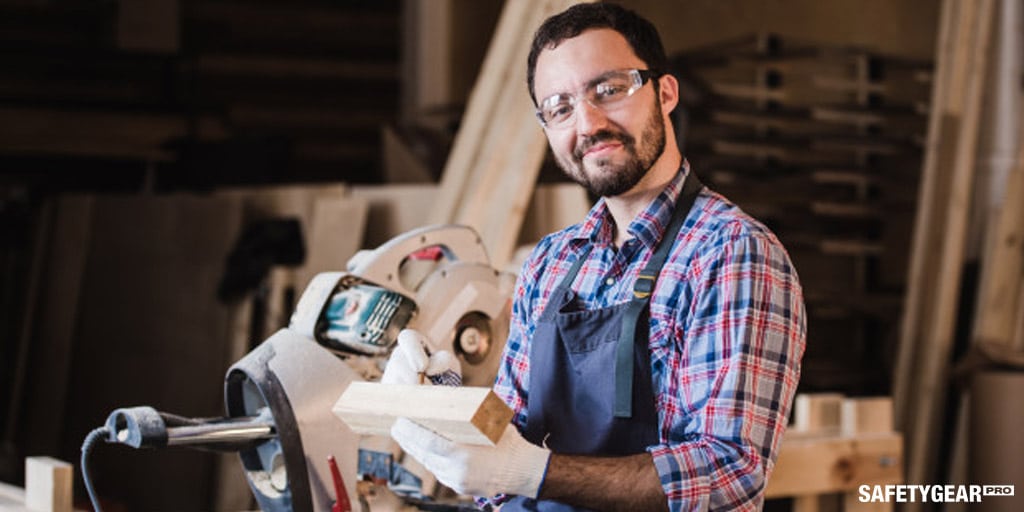 Frequent Asked Questions
Does Oakley Make Prescription Safety Glasses?
Yes, Oakley makes several safety glasses frames that can accept prescription lenses. At Safety Gear Pro, we can add impact-resistant, polycarbonate prescription lenses to most safety glasses. To get your Oakley safety glasses with prescription lenses, select frames that you like then choose the "Add Prescription" option on the product page.
What Are Prescription Safety Glasses Made Of?
Typically, the lenses for RX safety glasses are made from a strong polycarbonate. The material we use at Safety Gear Pro is ANSI-rated and impact-rated. That means you can be confident they will protect your eyes against many hazards. We also offer other prescription lenses made from plastic, but these are not rated for safety.
Do Employers Have To Pay for Prescription Safety Glasses?
Typically, employers do not have to pay for prescription safety glasses however they must provide eye protection. Employers have the option of offering other eye protection options such as goggles that can be worn with normal prescription lenses. If the RX safety glasses are specialty or required by the employer, they would have to pay for them.
What Are the Two Types of Protective Eyewear?
The two major types of protective eyewear are Z87 safety glasses and safety goggles. The former option has temples and is worn over the ears like sunglasses or eyeglasses. Safety goggles have a headband. They may be large in order to accommodate glasses underneath or low-profile. They are popular in sports.
What Percentage of all Injuries Occur to the Eyes?
Of the 2.8 million nonfatal workplace injuries that happen each year, around 300,000 are eye-related. That is about 10% of all nonfatal workplace injuries! With the right eye protection, nearly 90% (270,000) of those eye injuries could be prevented. That is why wearing Z87 safety glasses or goggles is so important.
Order Today
Choose a pair of prescription safety glasses from Safety Gear Pro and place your order today. Our whole catalog is made up of high-quality products including ANSI Z87-rated options. Find your perfect pair.