Safety glasses are a critical piece of personal protective equipment for many workers and sports enthusiasts. Choosing appropriate prescription safety glasses for an activity can be a daunting task when there are so many options to choose from. Here's a look at eyewear attributes to consider and the top-selling Prescription Safety Glasses to help guide your decision.
SHOP PRESCRIPTION SAFETY GLASSES
Features to Consider in Safety Glasses
The top-selling prescription safety goggles and glasses boast features that ensure comfortable protection for your eyes while at work or play. When selecting glasses, consider whether the job or activity requires sealed goggles or if glasses with side shields will suffice. It may also be wise to contemplate glasses frame construction and materials used when thinking about durability. Is the flexibility of the frame important to you? Also, note whether the frames offer comfort features such as padding, an adjustable backstrap or a lightweight design.
SHOP PRESCRIPTION SAFETY GLASSES
Top 10 Prescription Safety Glasses Styles of 2022
The following are the best-selling prescription safety glasses and goggles this year at Safety Gear Pro. All products listed below meet or exceed the requirements set forth by the American National Standards Institute (ANSI).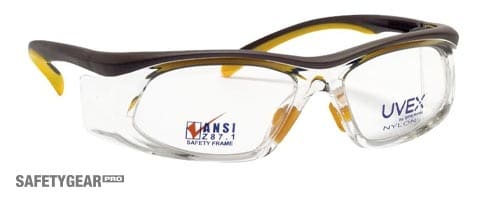 With elements of cushioning and a sleek design, it's no wonder that TITMUS SW06E is one of the best-selling models this year.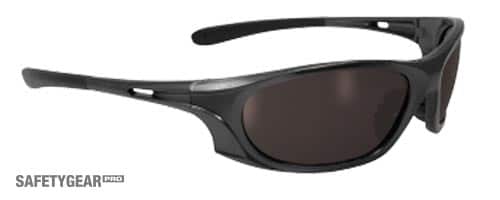 Ridge CF SM glasses feature a stylish look and dark lenses that resist impact and scratches.
The Bolle ULTIM8 model are unique in that they are a convertible style that can be worn as either goggles or glasses.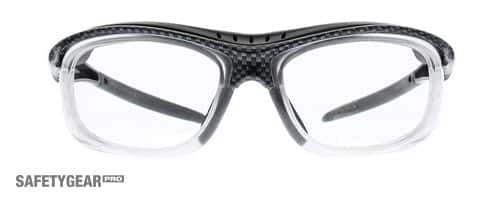 Financial protects against UV rays and has lenses that resist breakage and scratching. A cleaning cloth and storage case are included with purchase.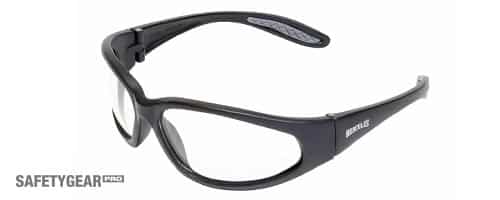 If flexibility and UV protection are important features for your eyewear, check out the top-selling Hercules™ 24 model.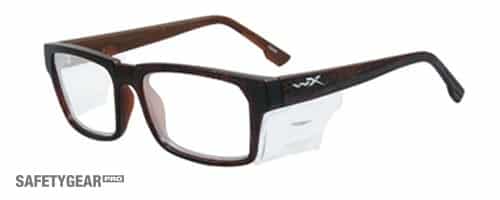 The matte black WileyX Profile boasts a stylish frame and lenses that offer protection against UV radiation, impact and scratching.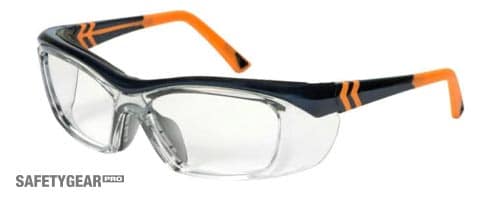 The silver OnGuard 225S safety rx glasses are a best-selling model that features nylon frames and comfort padding.
3M ZT200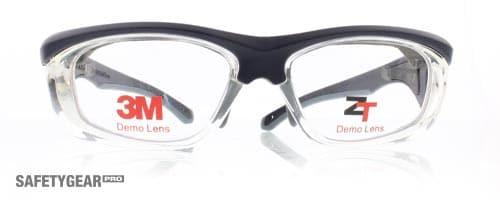 These popular glasses are light and comfortable while still offering serious eye protection.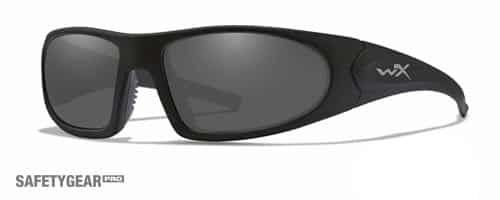 The grey WileyX Romer3 frames with clear lenses are another popular choice. These prescription safety sunglasses offer impact and sun protection while maintaining an eye-catching appearance.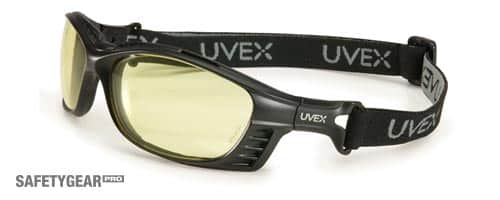 These matte black frames with clear Uvextreme Plus lenses are a great choice for those needing sealed safety goggles for their job or other activities.
If you are in need of prescription safety glasses, turn to the large selection of best-sellers and more at Safety Gear Pro. There are numerous styles and options available to meet any need. For more information, visit the product catalog on our website or call 1-832-850-2979 today.