BEST DEALS AND LATEST STYLES OF COACH SUNGLASSES
Coach Sunglasses Features
ONLY THE HIGHEST STANDARDS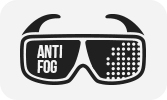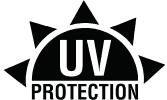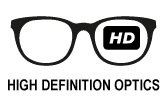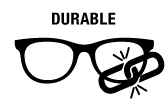 Coach Sunglasses Related Categories
Find Your Perfect Coach Sunglasses
Coach Sunglasses FAQs
What type of Coach sunglasses frame should I order?
The easiest way to know what frame to order is by choosing one based on the shape of your face. Angular frames look great on round faces, rimless or thin frames look best on square faces and square or round frames are suitable for those with oval faces.
What options are available for prescription lenses?
When you click through to customize your lenses for the frame you've chosen, you will see options for single vision or multifocal lenses, standard or HD lenses, a variety of tint colors and options for mirrored or polarized lenses. Make your choices and continue on your way to checkout.
Why do I need polarized lenses?
Polarized lenses are an excellent option when you want to reduce glare while driving or enjoying outdoor activities. The sun reflects off of water, glass and snow, making it difficult to see when you're on the water, driving or skiing. If you're in these environments often, it's recommended to use this type of technology.
What is the PD number?
PD stands for pupillary distance. This is the measurement from the center of one pupil to the center of the other pupil. It ensures the prescription strength of your glasses is in the correct position. When you purchase glasses online, you need to measure your own PD number using a ruler and a mirror. Measure multiple times to get the most accurate reading.
What frame size do I need?
The best way to pick an accurate frame size is to measure your current pair of glasses. You'll want to know the bridge size, length of the arms, height of the lenses and width of the lenses.
Coach Sunglasses Related Videos
WATCH & LEARN HOW OUR COACH SUNGLASSES PROTECT YOUR EYES
How to Choose Sunglasses | Get Glasses that Fit & Look Good!
The Difference Between Transition Lenses & Sunglasses
Blogs Related To Coach Sunglasses
Learn about Coach Sunglasses
Clear Vision & Style in Coach Sunglasses
FASHION, PERFORMANCE & STYLE IN COACH SUNGLASSES
Besides the comfort and awesome technology options, you get to browse our selection of stylish frames. Our frames stay up to date with the trends, ensuring you're eyewear is fashionable.
Polarized Lens Technology
Polarized lens technology is available for prescription lenses as well. If you drive often or enjoy outdoor activities, this type of lens can improve your clarity of vision. They have a special coating that prevents glares that reflect off of glass, water or snow.
When you want a new pair of coach sunglasses, you want to make sure you get exactly what you're hoping for. At Safety Gear Pro, we are proud of the selection of glasses we have available. Each pair has various comfort features like adjustable nose pieces or lightweight construction.
Forget about boring frames when you need prescription sunglasses. Coach sunglasses give you the comfort, style and technology you crave. Customize them to your liking with transition lenses, polarized lenses or colored tints. Enjoy the enhanced confidence you have when you know your new glasses are trendy and perfect for your face.