BEST DEALS AND LATEST SAFETY GOGGLES STYLES
Filter by
ONLY THE HIGHEST STANDARDS IN PROTECTION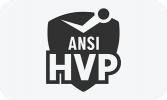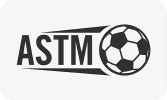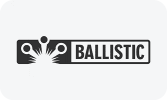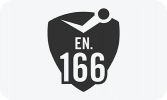 Safety Goggles Collections
Find the Perfect Safety Goggles for the job
Top 5 Safety Glasses | Safety Gear Pro
Knowing what safety goggles to invest in can make all the difference to your experience at work. To stay protected at all times and perform your best at your job, focus on eyewear options that are durable and made to resist even the most sudden of impacts.
ANSI Rated Shield Safety Frames
Goggles that have been approved and rated by the American National Standards Institute are an excellent fit for most people. An ANSI rating guarantees that the eyewear has been tested over and over to ensure overall quality and protection.
Stay Protected with the right Safety Goggles
ULTIMATE GLASSES FOR PROTECTION & PERFORMANCE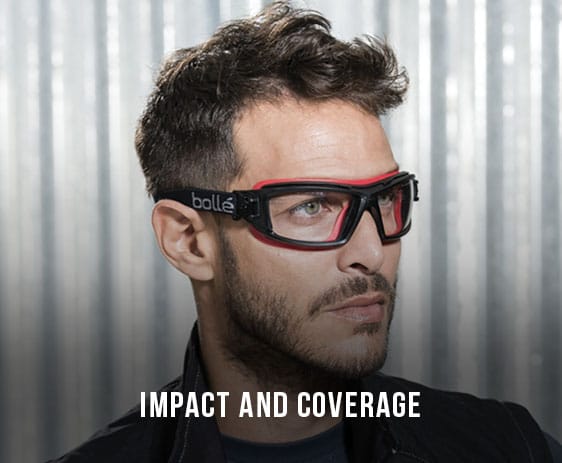 Perhaps the most important feature of safety glasses, impact coverage shields the face and eyes from a sudden blow. This can be advantageous in work environments with heavy machinery as well as in outdoor settings like athletic competitions.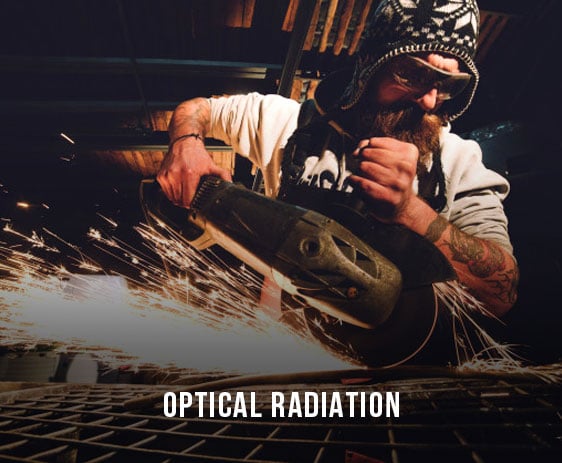 Sunlight and other sources of light can be very damaging to your eyes. Prolonged exposure can actually lead to macular degeneration of eye muscles. Quality safety goggles offer optical radiation to filter out harmful UV rays and reduce the overall damage light does to the ocular nerves.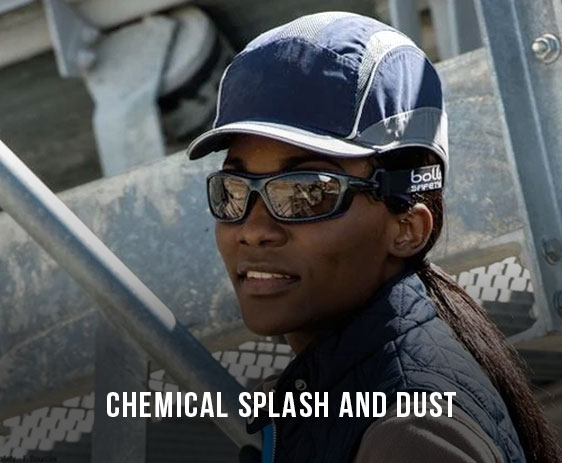 Some threats to your eyes are far smaller than you might realize. A droplet from a chemical splash or particle of dust might be minuscule but these tiny threats can do serious damage. Superior prescription safety goggles protect your eyes from threats big and small alike.
Eye injuries can be quite serious. From the harsh UV rays of the sun to sudden impacts caused by flying limbs during a basketball game, there are plenty of situations that can result in damage to your eye. Luckily, it isn't too difficult to take the right preventative steps to boost your feelings of security. A quality pair of safety goggles can do wonders to shield your face from the myriad threats facing it at work while playing sports, or whenever you might need a bit of added protection.
Commonplace Eye Injuries
The Department of Labor reports that there are more than 1,000 eye-related injuries each day in America. To add to this, eye injuries incurred during a sports game happened more than 40,000 a year. What's most upsetting about these numbers is that a vast majority of the injuries could have been avoided if proper eye-safety guidelines were followed. A quality pair of safety goggles will not only shield the eyes but protect the sensitive brow and cheekbone areas of the face to limit the odds of damage to the skull.
Select ANSI-Rated Goggles
When selecting protective eyewear, be sure to look for ANSI rating information. The American National Standards Institute dedicates endless hours to testing various safety goggles and similar eyewear options to ensure quality and overall durability. When you see a sticker acknowledging the safety rating by ANSI, it means you can feel confident that this particular pair of goggles is up for any challenge thrown at it. Additional features like lens coatings and tints can also be useful when you predominantly work outdoors and wish to improve your field of vision and sense of clarity.
Whether you spend your days working in an environment with dangerous equipment or you use your free time to play intramural soccer, you want to think about your eye safety. Investing in quality safety goggles is the best way to reduce the odds of an injury and improve the way you go through your daily operations.
Do not put your eyes in harm's way by wearing inferior safety goggles when you could be wearing Safety Gear Pro's superior quality crews safety glasses. We offer our customers with an option to choose from either safety goggles or safety spectacles. To help you decide, safety goggles provide protection from the sides and the bottom while safety spectacles do not. Instead, customers will need to use them with side shields.
However, both options provide your eyes with maximum protection and your choice will depend on the type of work you perform. We also provide customers with an additional option, anti fog safety glasses. If you have a clear idea on what you require to use at work, you can place an order or consult with one of our experts. We have manufactured our safety goggles using advanced and latest technology and materials to ensure they receive the best product.
3M SecureFit Safety Goggles
Safety meets comfort and style with the innovative 3M SecureFit safety goggles. Featuring cutting-edge Pressure Diffusion Tech, these safety glasses offer the latest in eye protection by staying securely in place while adjusting to the wearer's individual head size and shape. The temples are comprised of individual ribs that slant and slope in alternating directions and angles, diffusing pressure by spreading it out rather than harboring it at a singular point. Discomfort over the ear area is virtually eliminated by these self-adjusting temples crafted from flexible material designed to bend with ease. The overall design curves inward for a snug yet comfortable fit by automatically adjusting in depth or width as needed. With the latest in composition and design, 3M SecureFit safety glasses offer maximum comfort and protection designed to stay put with a sleek look.
From the 3M SecureFit 400-Series
Designed with impact-resistant polycarbonate lenses to protect from collision and debris
Appropriate for a wide variety of work environments and tasks
Offers 99% UV Protection
Crafted with flexible ribbed temples featuring Pressure Diffusion Tech
Shape and design automatically adjusts to virtually every head shape and size
Eliminates distracting pain at typical pressure points while maintaining integrity and safety
Offers maximum comfort and fit in one durable design
Meets American National Standards Institute Z87.1+ High Impact standard requirements
Affordable, top-of-the-line protection
Lightweight design of only .20 ounces
Customizable lens options include: gray, anti-fog; clear, anti-fog; I/O mirror
Clear vision enables you to work with care and precision. Your eyesight should be a top concern when prioritizing your safety, so you deserve the ultimate in eye protection while on the job. Whether you work in an indoor chemical environment, outdoors on a construction site or somewhere in between, a quality pair of safety goggles is crucial to your everyday gear. But if your often find yourself removing them for some much needed relief from the constant pressure near your temples, it may be time for an upgrade.
Typical safety glasses are created to stay in place and protect your eyes while being a one-size-fits-all option. The result is a tight-fitting design that creates painful and distracting pressure along the sides of the head over the ear. The styles of the past required you to sacrifice comfort for safety and security. But with the 3M SecureFit series, you can have it all. The superior Pressure Diffusion Tech design in these safety goggles provides the relief you want with the protection you need in a stay-put design, so you just might forget you're wearing them at all.
The benefits don't stop there. These glasses are lightweight yet durable, making them even easier to wear during long, hard hours at the job site. Anti-fog and reflective lens options ensure that you'll be ready to accomplish any task no matter what the environment and weather conditions. Best of all, this innovative, modern design with quality components doesn't come with a hefty price tag. 3M SecureFit Protective Eyewear offers everything you want and need at an affordable price for everyone on your crew.
Frequently Asked Question about Safety Goggles
Where can I get safety goggles?
Order goggles online for occupational or athletic eye protection. Browse eyewear by category or compare frames made for a particular sport, such as racquetball goggles. Make sure goggles meet relevant safety ratings, such as the American National Standards Institute Z87.1 standard or a specific ASTM International sports safety standard.
Are goggles safer than glasses?
Goggles can be safer than glasses under some conditions. This style of eyewear provides more complete physical coverage of the eyes and surrounding bone structure than safety glasses with arms or temples. A foam cushion or seal can limit the external objects or light that make direct contact with eyes.
Which safety ratings apply to goggles?
Many lab safety goggles are ANSI Z87.1 rated for impact resistance and protection from other safety hazards. Sports goggles may meet sport-specific ASTM standards for eye protection, such as the F803-19 standard for several racket and ball sports or F689-10(2018) standard specification for goggles for skiing and snowboarding.
When should I wear goggles for eye protection?
Medical safety goggles may outperform glasses in terms of comprehensive eye protection from biological hazards, impact, irritants and damaging optical radiation. Goggles can also be helpful for reducing eye irritation caused by prolonged exposure to chlorine or salt in water or light reflecting off the surface of snow or water.
What are the best safety goggles?
The best safety goggles have a safety rating relevant to your intended application or use. Look for goggles that have a frame and band or strap that fit your face and head. Goggles must fit properly to provide the highest level of eye protection from impact and other safety risks.