Whether playing sports, working in a lab, cutting wood or engaging in a diverse array of other professional and recreational activities, wearing safety glasses is often important for protecting your eyes. Many people put on these protective equipment items every day. However, a lot of them have very little idea of how non-prescription and prescription safety glasses work.
How Safety Glasses Are Different From Regular Glasses
Although not all models of safety glasses are the same, many are made from a high-strength and impact-resistant type of plastic called polycarbonate. This material offers substantially more protection against the glass and regular plastic used in eyeglasses and sunglasses.
Additionally, most pairs of safety glasses have special features such as side guards, eye seals, headbands and nose guards. These are designed to help keep hazards away from the eyes. For example, a pair designed to use around fine particles may have side and brow guards to prevent sawdust or similar particles from getting behind the lenses.
Sports glasses often include headbands or high-grip temples to ensure that they stay firmly on the face. To learn more about safety glasses with prescriptions and without, check out the product pages on Safety Gear Pro. We provide information on the intended uses and ratings of all our products.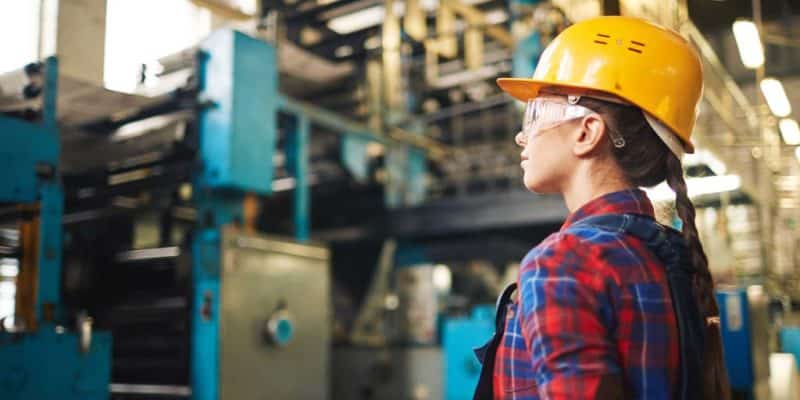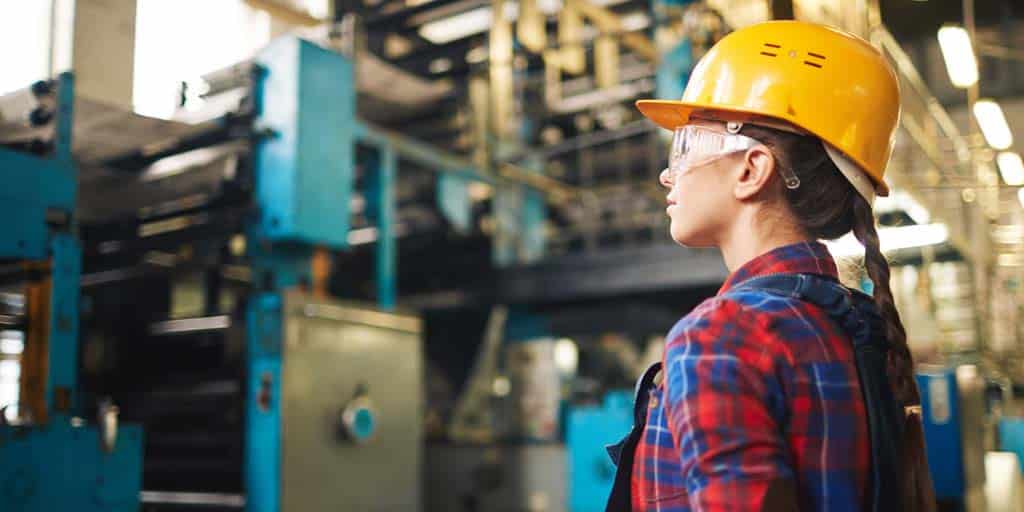 What They Are Used For
Safety glasses can be used for a broad range of activities. In the workplace, they are used for anything involving fine particles, fumes, hot liquids, acids, caustic materials or flying objects. In many cases, their use is required by the Occupational Safety and Health Administration.
People frequently use safety glasses and goggles for do-it-yourself projects. Although not required by OSHA, safety glasses should be worn in all the same circumstances that they would be in the workplace.
Protective eyewear is very common in sports and recreation. Hockey, basketball, squash and racquetball players frequently wear glasses. They are most common for sports that involve flying balls, pucks and other objects. Safety prescription glasses are a great way to wear corrective lenses while playing a sport.
Standards and Regulations Governing Safety Glasses
There are several governing bodies related to safety glasses. For American workers, the most relevant are the Occupational Safety and Health Administration and the American National Standards Institute.
OSHA requires that employers provide appropriate face and eye protection equipment to workers. The rules for this are governed by regulation 1910.133. However, to define the resistance and features of effective safety glasses, OSHA uses ANSI's rating system.
ANSI's Z87.1 rating describes the appropriate protective qualities of safety glasses and goggles. They include impact tests, shatter resistance and more. Safety glasses have markings on their sides indicating which ANSI tests they have passed. Additionally, you can find that information on Safety Gear Pro product pages.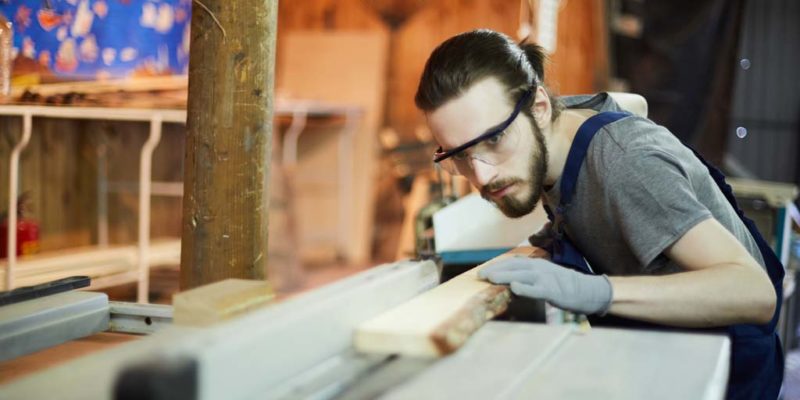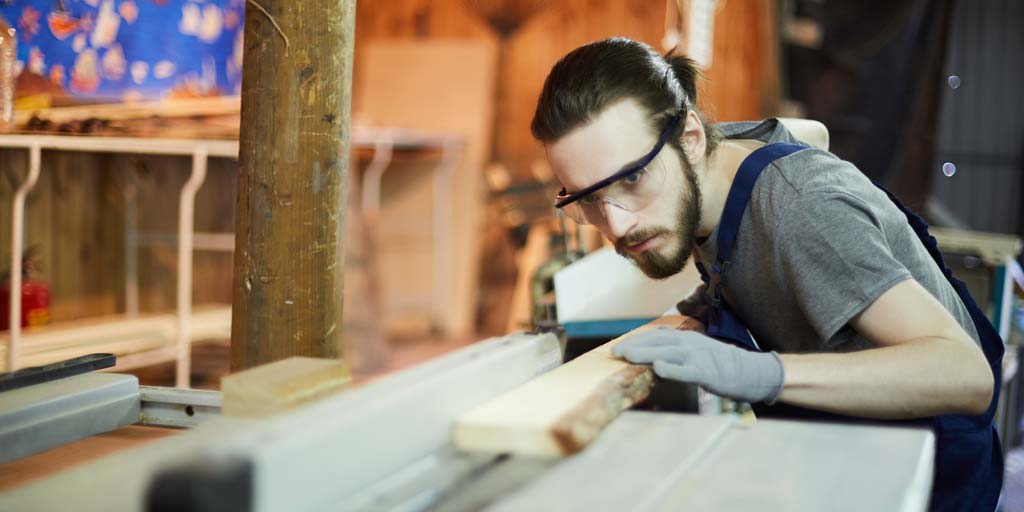 Order Today
If you want to protect your eyes with non-prescription or prescription safety glasses, order today from Safety Gear Pro. We have a broad selection of glasses to choose from.
Frequently Asked Questions About Prescription Safety Glasses
What Do the ANSI Z87 Markings Mean?
Safety glasses feature ANSI Z87 rating markings on the temple. These indicate that the glasses meet the basic requirements. They may also indicate that the glasses are impact-resistant, splash- and dust-resistant and/or optical-radiation-resistant.
Do I Need Safety Glasses for Work?
OSHA requires that employer furnish their employees with safety glasses for any work that involves hazards to the eyes. You do not need to provide your own safety glasses or goggles unless you are self-employed. However, some people prefer to purchase their own for comfort or to get corrective lenses.
How Can I Get Safety Glasses With Prescription Lenses?
Safety Gear Pro offers prescription lens options with most of our safety glasses. On the product page, select the "Prescription Lens" option then click "Customize Lens." This will let you select various options such as anti-fog coating and sunglass tinting. On the final step, you will be able to upload or send your prescription information.
Should I Buy Polycarbonate Glasses?
Polycarbonate is a strong, protective material. It is a popular choice for safety glasses thanks to this quality. However, there are safety glasses made with other plastics such as CR39 and hi-vex. Some safety glasses are made from very durable glass.
How Are Safety Glasses Made?
Polycarbonate safety glasses are injection modeled using melted resin granules. They are then coated for extra protection and resistance. Once dry, the temples and nose guards are added before the glasses are packaged and shipped. Prescription safety glasses are made by molding special, corrective lenses from polycarbonate.
Related Articles
Related Categories
References