BEST DEALS AND LATEST STYLES OF COACH GLASSES
ONLY THE HIGHEST STANDARDS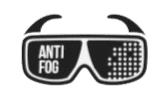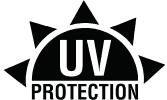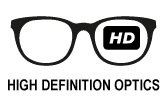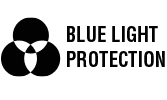 Coach Glasses Related Categories
Find Your Perfect Coach Glasses
Coach Glasses FAQs
What information do I need to order prescription Coach glasses?
You will need a current prescription from your eye doctor and you will need to measure your PD. PD stands for pupillary distance. It's the measurement from the center of one pupil to the center of the other. Use a ruler and a mirror to take the measurement. Measure multiple times for accuracy.
Do I need polarized lenses?
Polarized lenses have a special coating on them to prevent horizontal light from entering your eyes. This occurs when sunlight bounces off of water, glass and snow. If you enjoy outdoor activities or drive often, polarized lenses can give you the clarity of vision you need. You won't have to squint anymore when trying to land the perfect shot on the green or attempt the black diamond slope.
Can I return my glasses?
If the prescription is incorrect or there's a manufacturing defect, the glasses will be remade at no charge. Returns for any other reason will receive a 75% store coupon for a new frame or a 50% refund. Non-prescription items have a no questions asked return policy for a full refund.
Can I use HSA or FSA money to purchase glasses?
Prescription lenses and non-prescription safety lenses can be paid for using flex spending accounts or health savings accounts. Just enter your HSA or FSA card information during checkout and proceed as usual. Use those dollars before they expire and get the eyewear that you need.
Why should I choose Coach glasses?
Coach is known for its contemporary, fresh designs and high-quality craftsmanship. Purchase glasses knowing they will last for years because of the Coach brand's commitment to creating exceptional products that are stylish and durable.
Coach Glasses Related Videos
WATCH & LEARN HOW OUR COACH GLASSES PROTECT YOUR EYES
How to Measure Your Pupillary Distance (or PD)
How to Adjust to New Glasses
Blogs Related To Coach Glasses
Learn about Coach Glasses
Clear Vision & Style in Coach Glasses
FASHION, PERFORMANCE & STYLE IN COACH GLASSES