BEST DEALS AND LATEST STYLES OF TORY BURCH SUNGLASSES
Tory Burch Sunglasses Features
ONLY THE HIGHEST STANDARDS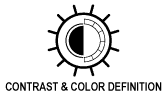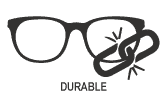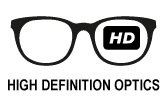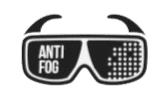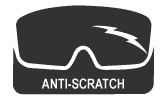 Tory Burch Sunglasses Related Categories
Find Your Perfect Tory Burch Sunglasses
Tory Burch Sunglasses FAQs
How do I clean my Tory Burch sunglasses?
You can use an approved cleaning solution and clean microfiber cloth to remove fingerprints, dust or other things from your Tory Burch sunglasses. Storing your sunglasses in a protective case will help prevent unnecessary damage and smudging.
Do my sunglasses come with a warranty?
If you notice a defect within the first six months to a year that is not related to normal wear and tear, reach out directly to the Tory Burch Client Services team. Any initial dissatisfaction with your order should be addressed to the Safety Gear Pro Return Center.
What activities are appropriate with a pair of these sunglasses?
The sunglass options from Tory Burch are suitable for a range of activities, depending on your personal comfort level. Many of the prescription products are a good fit as a lifestyle or driving pair considering the elegance and fashionable design of the frames and lenses.
Which is better: plastic or wire frames?
Although both can be lightweight, wire frames are easier to bend. While this may help mold the frame more closely to your face, it can make it easier to break. Plastic frames tend to be more rigid and hold their shape. The decision is about your comfort and preferred look.
How often should I change my sunglasses?
If you wear a pair of prescription sunglasses, you will want to get new lenses or a new pair of Tory Burch polarized sunglasses whenever your prescription changes. On average, it's recommended to change out your sunglasses every two years.
Tory Burch Sunglasses Related Videos
WATCH & LEARN HOW OUR TORY BURCH SUNGLASSES PROTECT YOUR EYES
How to Choose Sunglasses | Get Glasses that Fit & Look Good!
A pair of Tory Burch sunglasses will protect your eyes from more than just UV damage from the sun. It can also shield your eyes from debris, wind and other irritants. For the best coverage, you need to select a pair of glasses that fit the size and shape of your face. • A heart-shaped face with a narrow jawline needs a frame that is wider at the top. • A round face with broad cheekbones needs an angular frame. • A narrow, oval face needs square or round frames. • A square face needs rimless or soft-line frames.
The Difference Between Transition Lenses & Sunglasses
You can find suitable choices among the Wayfarer, Aviator, Sport or Cat Eye categories of styles. You can also customize the lenses for increased performance. Polarized lenses reduce glare, while a mirror coating deflects bright light. Transition lenses can let your prescription pair of glasses double as sunglasses, as the lenses will adjust their tint to UV exposure. However, you can also order a prescription-ready pair of Tory Burch frames and lenses.
Blogs Related To Tory Burch Sunglasses
Learn about Tory Burch Sunglasses
Clear Vision & Style in Tory Burch Sunglasses
FASHION, PERFORMANCE & STYLE IN TORY BURCH SUNGLASSES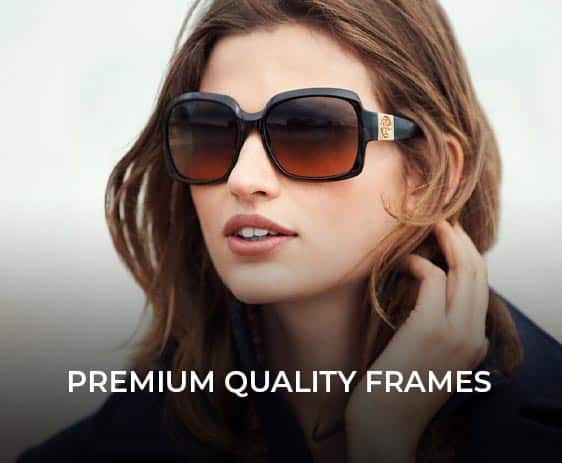 It's important for your sunglasses to withstand the wear and tear of daily use, and many Tory Burch sunglasses feature adjustable nose pieces, spring hinges and moldable temples. You have the added benefit of full UVA and UVB protection, as well as options for polarized or gradient lenses.
Tory Burch polarized sunglasses have a variety of frame options, though a primary design influence is a colorful and preppy boho look. Contemporary angular styles, thin metal frames, or retro round and oversized frames make sure there is an option for every face shape.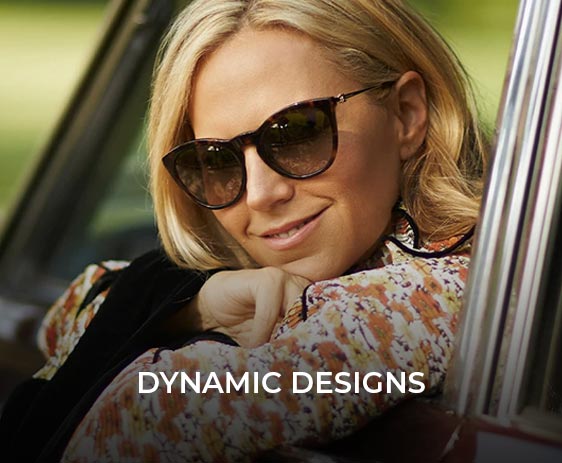 There are many color choices and designs among the Tory Burch collections. You can choose from vibrant oranges, blues or red, or stay with a sleek, elegant black or gray. You also have options with tortoise-shell patterns in several colors or more vivid patterns.
This line of women's sunglasses offers something for everyone, including those who wear prescription lenses. There are several styles of Tory Burch prescription sunglasses that perfectly compliment your face and desired aesthetic without compromising on clarity or looking chic. Safety Gear Pro makes it easy to find a suitable pair of high-quality, stunning sunglasses, and the Tory Burch selection is no exception. Simply determine your face shape to know which style frames to shop for, and if needed, upload your prescription for a pair of customized sunglasses.