RX Ray Ban Cat Eye Glasses & Ray Ban Eyewear
BEST DEALS AND LATEST STYLES OF RAY BAN CAT EYE
Filter by
ONLY THE HIGHEST STANDARDS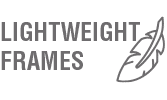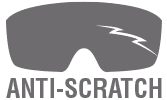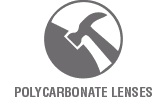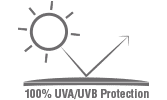 Top Rated Ray Ban Cat Eye
Find Your Perfect Ray Ban Cat Eye & Ray Ban Eyewear
Ray Ban Cat Eye FAQs
How do I order Ray Ban cat eye glasses?
Browse a large stock of Ray Ban glasses for eyewear with a cat eye profile. This eyewear is based on the browline frame style and tends to feature rounded lenses with upswept accent temples. Select cat eye glasses or sunglasses that have non-prescription Ray Ban lenses or customize prescription lenses.
What makes cat eye glasses distinctive?
Cat eye glasses have a vintage look that dates back to the 1950s. The frame fronts on this eyewear are thicker than ordinary frames and rise up at the outer edges where the frames meet the temples. This style has also been referred to as Harlequin, Manhattan or Upswept glasses.
Is the cat eye style just for women?
Cat eye glasses have an attention-getting shape that is flattering for square or oval-shaped faces. The browline frame style is a more masculine version of this look, but women and men can both wear stylish cat eye glasses. Make sure that the frames you select fit and flatter your face.
Can I get cat eye sunglasses?
Cat eye frames are suitable for sun protection. Ray Ban makes several styles of cat eye sunglasses, such as the RB4314N Nina with contrasting patterned or solid or matching solid frame fronts and temples and the RB3580N Blaze Cat Eye with flat flash or mirror lenses. Both styles are prescription-ready.
Are cat eye glasses prescription ready?
Most styles of cat eye glasses made by Ray Ban are prescription-ready. Enter the measurements of your prescription to ensure that a style is compatible. Prescription eyewear is available with a choice of lens tints and finishes, whereas non-prescription Ray Ban cat eye sunglasses come with the brand's tinted lenses.
WATCH & LEARN HOW OUR RAY BAN CAT EYE PROTECT YOUR EYES
Ray Ban Prescription Eyeglasses | Safety Gear Pro
Wear Ray Ban Optical styles all day for vision correction and sun protection. This brand has made eyewear since the 1930s, and vintage styles such as Ray Ban cat eye, Clubmaster and Wayfarer frames were introduced in the 1950s and 1960s. See the latest versions of these prescription-ready eyeglasses, such as the Jeffrey frames based on the Wayfarer, the RX6936 Clubmaster and newer styles such as the RX7017 and RX8412.
Ray Ban Prescription Sunglasses | Safety Gear Pro
Ray Ban sunglasses are the essence of timeless style. See styles perfect for any face shape, from newer designs such as the Daddy-O and round RB3445 with a double bridge to classic Clubmaster and New Wayfarer frames. This review covers the major fit specifications for these sunglasses, making it easier to select eyewear that provides a comfortable and flattering fit.
Clear Vision & Style in Ray Ban Cat Eye and Eyeglasses
FASHION, PERFORMANCE & STYLE IN RAY BAN EYEWEAR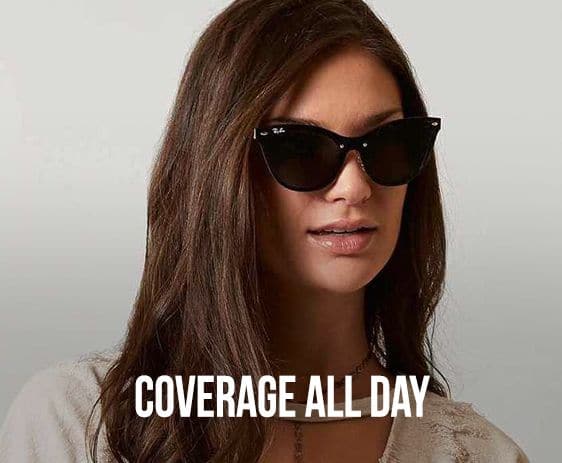 Lenses in cat eye frames provide complete eye coverage. The frame fronts and temples create the distinctive tapered shape of this style. Ray Ban cat eye sunglasses with clear lenses provide ultraviolet light protection. Photochromic lenses deepen in color and standard tinted lenses are designed to reduce glare.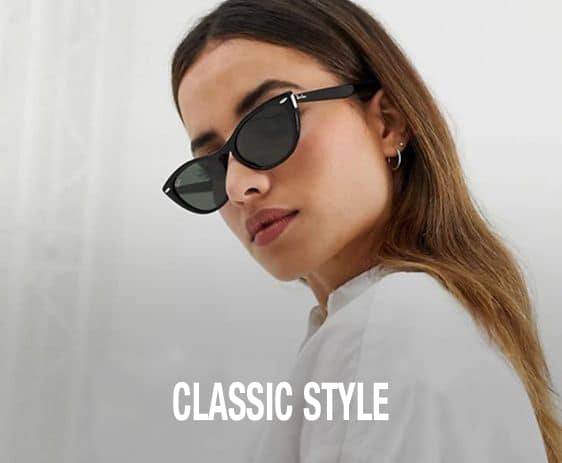 The cat eye look originated in the 1950s when a designer set out to create glasses that were more flattering for womens' faces. This eyewear still has vintage flare that is most flattering for balanced oval and square face shapes. Upswept frame fronts add visual weight to the wearer's browline.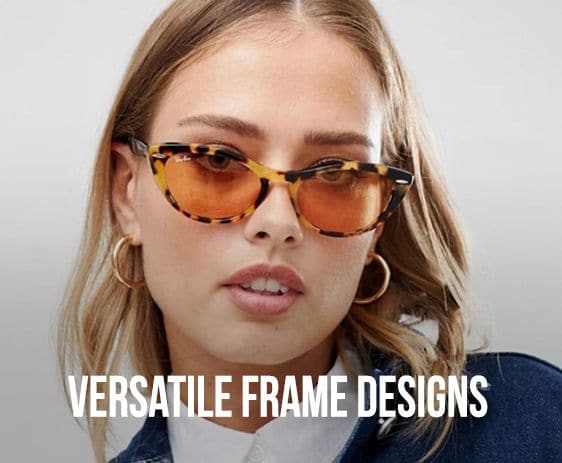 A cat eye look is a good choice for daily wear at work or school. Cat eye glasses and sunglasses are fashion frames that are ideal for casual lifestyle wear.
Make an impression by wearing a pair of Ray Ban cat eye glasses or sunglasses. This retro style stands out among contemporary eyewear designs and is a perfect choice to complement vintage clothing. Frames of this style by Ray Ban are usually made of lightweight acetate for comfort and durability.