Ray Ban Aviator Sunglasses & Ray Ban Eyewear
BEST DEALS AND LATEST STYLES OF RAY BAN AVIATOR SUNGLASSES
Filter by
Ray Ban Aviator Sunglasses Features
ONLY THE HIGHEST STANDARDS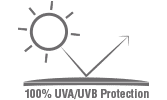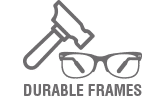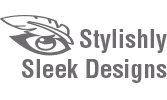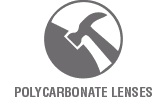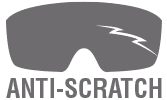 Top Rated Ray Ban Aviator Sunglasses
Find Your Perfect Ray Ban Aviator Sunglasses & Ray Ban Eyewear
FAQs
How Do I Order Aviator Sunglasses?
Interested in investing in a pair of Aviators? All you need to do is browse through the selection at Safety Gear Pro to find a style that works for you. Place your order and prepare to slip on glasses that transform how you look and feel.
Why Do Pilots Wear Aviators?
Originally, Ray Ban manufactured this style of eyewear for pilots in the Air Force. The shape and color of the lenses were meant to significantly reduce the distortion that light can cause at a certain altitude. To this day, pilots trust in the power of these protective glasses.
Do Aviators Look Good on Everyone?
Anyone can look good in a pair of Aviators, but it is always best to experiment with different styles. According to experts, those with oval, heart-shaped, and square faces are the most likely to look great in this style of glasses.
Are Aviators Still in Style?
Yes! Ray Ban Aviator sunglasses are a variety of eyewear that has remained stylish for decades. At this point, it is considered more of a staple of the fashion industry than any kind of trend or temporary fad.
Do Aviators Make You Look Older?
In some senses, Aviators have a way of making someone look more mature. The lenses hide a good amount of the eye area from view, which does a lot to hide a person's true age. If you're looking for a mature look, these can definitely be a great accessory.
Best Ray Ban Aviator Sunglasses
WATCH & LEARN HOW OUR RAY BAN SUNGLASSES PROTECT YOUR EYES
Ray Ban Prescription Eyeglasses | Safety Gear Pro
When it comes to effortlessly blending style and substance, it is hard to beat Ray Ban Aviator sunglasses. This trustworthy brand delivers time after time with eyewear that goes above and beyond to protect your eyes and enhance your appearance.
Ray Ban Prescription Sunglasses | Safety Gear Pro
If you spend a lot of time outdoors, Ray Ban polarized Aviator sunglasses are a perfect fit. Polarized lenses reduce the glare caused when light reflects off glass, water, and snow. This makes it much easier to see no matter what light conditions you're dealing with.
Clear Vision & Style in Ray Ban Aviator Sunglasses
FASHION, PERFORMANCE & STYLE IN RAY BAN EYEWEAR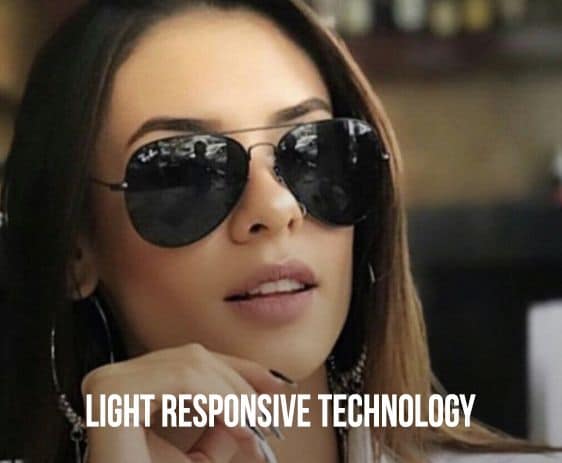 Light Responsive Technology
Light conditions can change in an instant. If your glasses aren't built for such common occurrences, it could create issues with your vision. The lenses on Aviators feature light responsive technology that adapt to the conditions around you and enhance your ability to see clearly.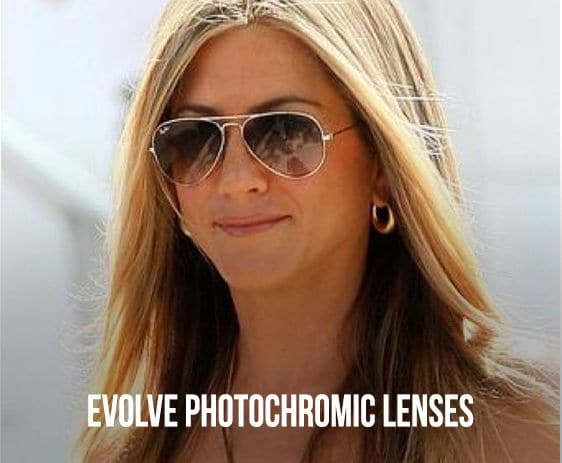 Evolve Photochromic Lenses
When light conditions become so bright that you need to squint to see, it can encourage a number of health ailments. From headaches to eyestrain, wearing glasses with photochromic lenses can make a difference. These lenses get darker or lighter when needed, allowing you to ease how much pressure you place on your eyes and facial muscles.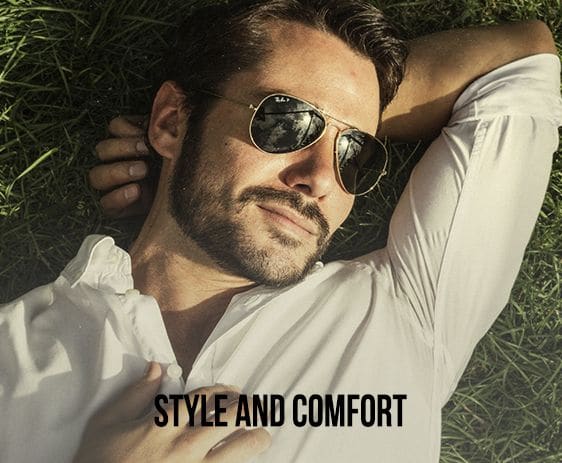 Ray Ban Aviator polarized sunglasses are some of the most recognizable glasses on the market. Featured in films for decades, these glasses have a way of making anyone look cool. Plus, they're designed for comfort and can be worn for long durations without irritation.
The right glasses can make a world of difference. For some people, sunglasses are about creating the perfect look. If you want to invest in eyewear that enhances your cool factor in a way that few other styles can achieve, Ray Ban Aviator sunglasses are definitely worth considering. Not only do these glasses look amazing, they are constructed to withstand the demands of a variety of conditions and allow the wearer maximum clarity and comfort.
Made for Pilots, Movie Stars, and You
Originally designed for use in the Air Force, the Aviator style of sunglasses quickly became a must-have for people all around the world. Once the design was featured in a variety of films over the course of the last fifty years, it cemented the style as a staple in the world of eyewear. You don't need to be a pilot or movie star for the look to work on you, however. Try on a few of the styles available and you'll easily see why these glasses have been such a hit with so many different people for so long.