Construction site safety starts by making a safety plan and continues through implementing precautionary measures on-site. One out of every five worker deaths in the United States is related to construction, and this field has higher injury rates than any other industry. Find out more about construction safety tips and guidelines.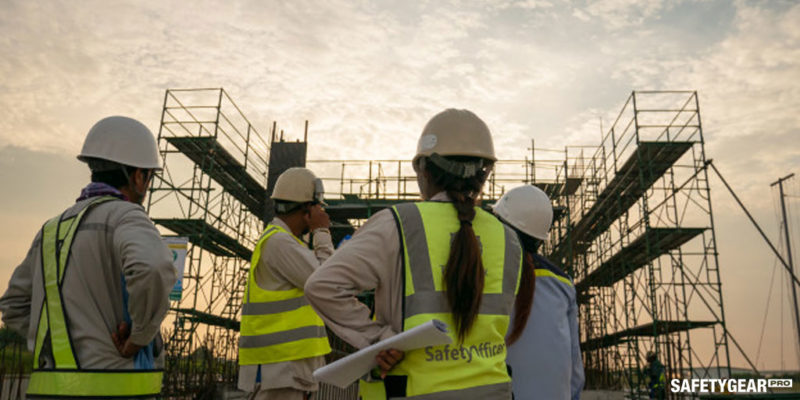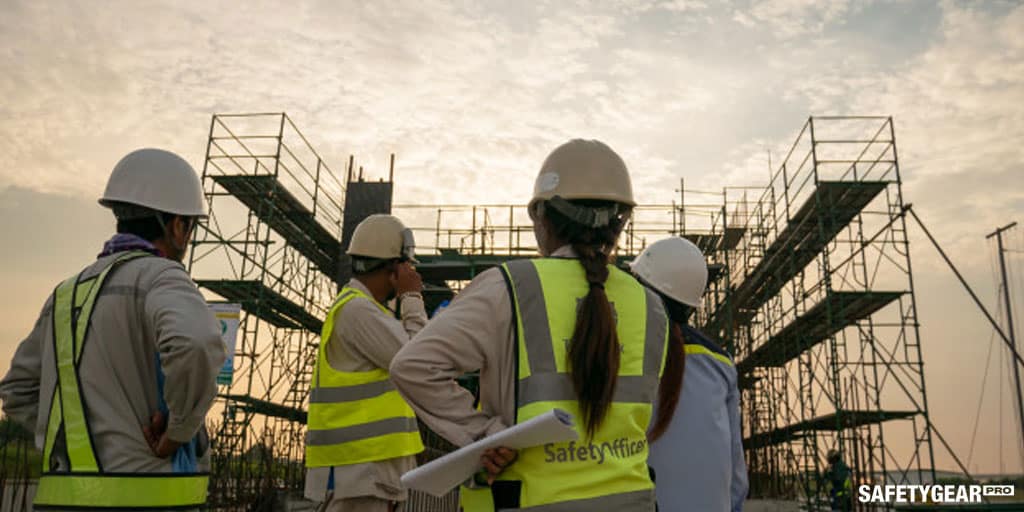 Reduce Common Risks
Height poses the greatest risk on construction sites. The danger posed by falls and drops can be reduced through training and the use of personal fall arrest systems and impact-rated head protection. Training and personal protective equipment can also manage risks related to electricity, materials or tools.
Get The Right Tools and Training
A safety plan should account for all of the tasks and tools necessary to complete a job and the construction safety equipment needed on site. Some aspects of a build, such as the installation and use of scaffolding, should only be performed by highly-trained workers. All workers should wear PPE suitable for the risks present on a job site.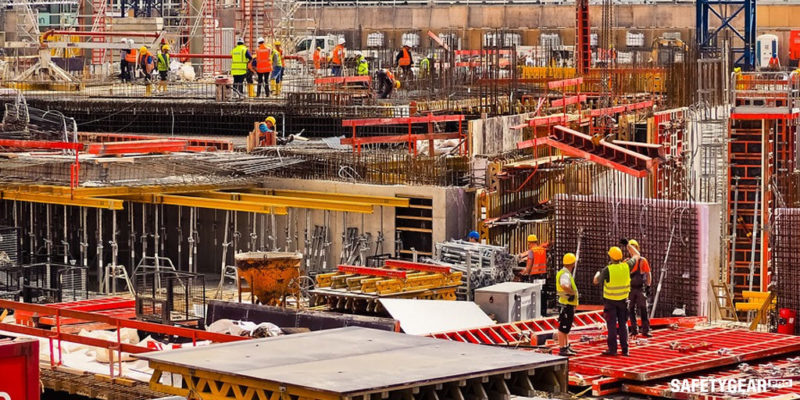 Make a Construction Safety Plan
Every construction job calls for a unique safety plan. Beyond meeting corporate safety program requirements, this plan should account for how the safety of workers and others on site will be preserved under any circumstances. Set forth the requirements for and potential risks of every task in a project and identify steps to take in the event of any emergency.
FAQs
What are the top 10 safety risks in construction?
The most common safety risks on construction sites are posed by height, lack of personal protective equipment, moving objects, falls, noise, tools, manual handling, materials, electricity hazards and airborne fibers. Most of these risks can be mitigated by proper training, protective equipment and following an accurate and complete safety plan.
Why wear safety gloves in construction?
Gloves are an essential part of the personal protective equipment necessary to shield workers' hands from exposure to injury. Wearing appropriately-rated gloves reduces the risk of hand injury by up to 60%. The gloves worn on job sites should stand up to hazards such as abrasion, chemical exposure and laceration.
What information should a construction safety plan contain?
A safety plan for a construction site accounts for risks posed by a project. From designating a safety representative and establishing rules for training, accident reporting and medical treatment to setting standards for PPE and warning devices based on safety regulations, a safety plan should be specific to each job.
What are the most common safety hazards in construction?
Common safety hazards on job sites include working at height, moving objects or equipment, uneven or unstable surfaces and electrocution. These hazards call for the implementation of safety measures and regular inspections. Other risks posed by noise, tools and materials can be managed through training and the use of PPE.
What are the main causes of accidents in construction?
Construction accidents often involve falls. Workers should be equipped with and trained in the use of personal fall arrest systems while working at height. Trip hazards should also be identified and mitigated. Impact-rated head protection and other PPE can also reduce the frequency of injuries and fatalities resulting from accidents.
Construction Related Article