Construction workers face a number of obstacles and hazards on their daily job. While performing essential building and repair projects, on average three million construction workers are injured every year according to OSHA. Learn more about the importance of construction safety equipment and how you can find the equipment for yourself or your team to stay safe on the job.
Use Safety Gear
You need the right gear for the job. According to safety expert, John Meola from ForConstructionPros.com, proper training and awareness of heavy machinery can also keep you safe. Without the correct construction safety glasses and other gear, many professionals will improvise and create hazardous situations.
Check Out Your Surroundings
Awareness is key. Low clearance, loose flooring, compromised support structures and moving equipment are all common hazards surrounding a job site that can cause injuries. According to The Korte Company, hazard communication is key to informing workers of any chemical or other dangerous substance in a work area.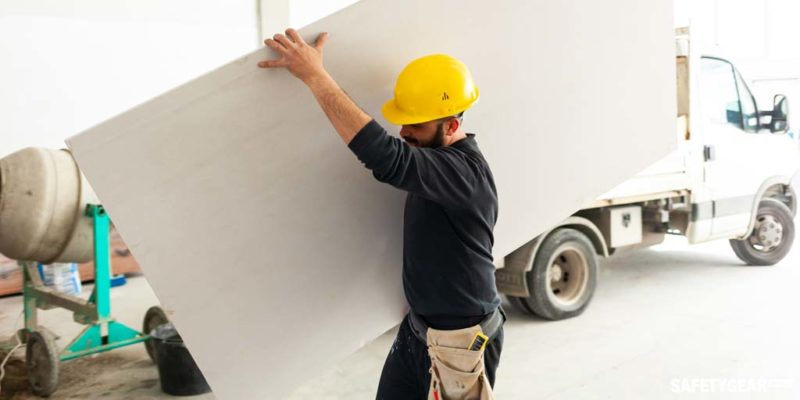 Remove Falling Hazards
Fall protection is critical for keeping a safe work site. Professional construction workers have proper safety training and construction safety equipment to prevent injury. A falling object or a falling individual can cause serious injury or death.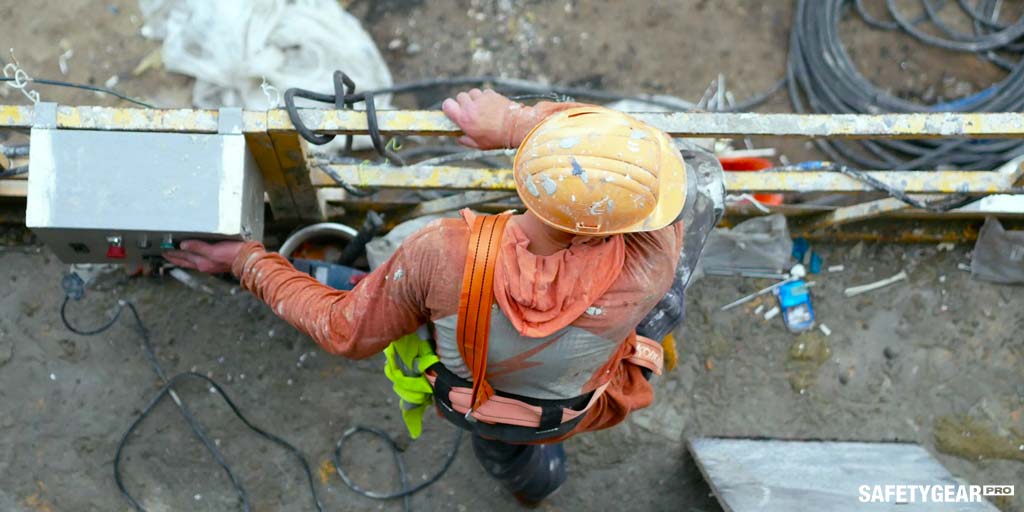 Train New Employees
Training about the proper use of construction tools and safety tips is a key part of keeping new employees safe. According to Building Solutions, it can take years to establish safety as a part of new company culture, so it's important to start immediately and invest in new employee training.
Use the Latest Tools and Machinery
Not only do you need reliable hard hats, gloves, and other protection, but the tools and equipment you use need to be up to date to prevent accidents and injuries. According to Michael Tobias from Work Safety Blog, welding requires the use of key personal protective equipment, such as respirators, welding helmets, and fire-resistant clothing.
FAQs
What Safety Gear Do I Need?
According to Nearby Engineers, personal protection equipment, or PPE, should be distributed to any individuals at a job site. PPE is far more in-depth than passing out construction hard hats. Here are some basics you should wear and have anyone else wear on the job:
What Are Falling Hazards?
There are two common types of falling hazards: falling objects and falling employees. Be sure that a job site is clear from loose debris at height to prevent falling rocks, tools, and loose materials. Construction workers who are working on a second floor, roof, ladder, or other height should have the proper training and protective gear for these tasks.
Does Everyone on the Job Site Understand the Risks?
Hazard communication is all about giving out information. Make sure everyone on the site understands the risks involved. Set up a system to communicate any changes in hazards so everyone is on the same page. Staying safe is all about keeping up on hazardous communication plans and substances' safety data sheets.
What Are the Risks of Construction Site Dangers?
Because of the heavy equipment, materials, and machinery on a construction site, there are many serious risks. Without proper protection and communication, hazards on the site can damage costly materials and cause severe injuries or even death. Treat any safety concern seriously to avoid or reduce these extreme risks.
Where Can I Find Quality Safety Equipment?
There are many places where you can find the construction safety equipment, but be sure you invest in certified equipment for the job site. Don't be fooled with glasses, hard hats, and other equipment that aren't rated for construction site impacts. These harsh conditions require quality materials.
Shop for Safety Gear Today
Check out Safety Gear Pro today to find all the general safety and PPE you need for any construction site. Shop today and enjoy great prices on certified, OSHA-approved protection gear for any project.