BEST DEALS AND LATEST GOGGLES STYLES
ONLY THE HIGHEST STANDARDS IN PROTECTION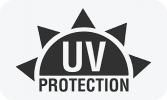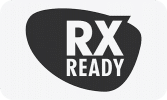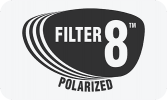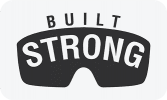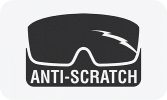 Find the Perfect Goggles for the job
Bollé, a leading brand in eyewear, has recently released Cobra Goggles. Made for high-impact sports, these prescription racquetball glasses are ideal for those in need of durable safety options. Added features include pivoting temples and strap to help keep the glasses secure and comfortable.
Top Sports Goggles of 2019
Selecting the right racquetball goggles can be difficult. With so many different options to choose from, you may feel overwhelmed and unsure of how to pick the best pair for your needs. Explore this extensive list of the top-rated options and discover a pair that meets the demands of your life.
Stay Protected with the right Goggles
ULTIMATE GOGGLES FOR PROTECTION & PERFORMANCE
Playing high-impact sports can offer a number of hazards to your safety. To stay protected, you need racquetball goggles that can withstand the sudden blows that come along with an intense match.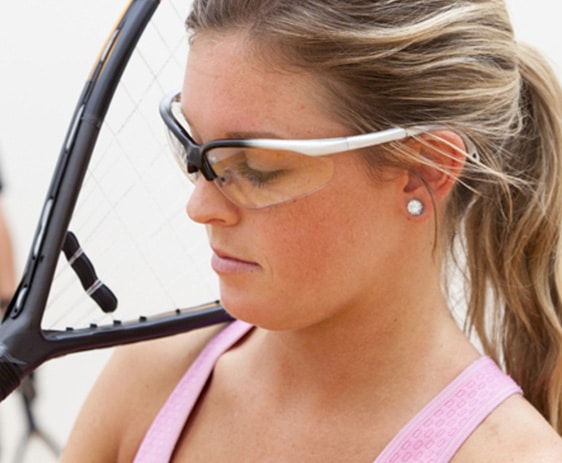 The American Society for Testing and Materials enforces rigorous standards for safety products. Looking for eyewear rated by organizations like this can help you feel confident in which pair to invest in.
Rx Compatibility In Sports
Wearing glasses can be frustrating when you play sports. To make your life easier, it can be helpful to find eyewear with Rx compatibility. Modern technology has made it simple for you to wear the right glasses without sacrificing clarity.
Racquetball is an intense sport where one wrong move can lead to a painful collision. To keep your eyes protected while engaged in a match, you need to invest in the right pair of eyewear. There are a number of factors to consider when looking for racquetball glasses that will offer you the safety you require.
Durability
Above all, durability plays a big part in which glasses or goggles to pick. Should you get smacked in the face with a ball, you don't want your eyewear to shatter. To ensure this, look for options that have met strict safety standards set forth by third-party organizations. Products rated by the American Society for Testing and Materials have been put through a number of tests to guarantee overall durability. Research the standards and see which pair is ideal for the way you play.
Style
Protective gear is no good if you hate wearing it. In the past, most protective goggles were cumbersome and somewhat unappealing. This led to a number of people foregoing important safety steps in order to look good. Since you don't want to put your health at risk while engaged in a high-impact sport, it can be smart to find a stylish pair of prescription racquetball glasses. There are a number of different styles to choose from, so explore what's out there and see which matches your own unique aesthetic.
Perfect Under Pressure
When you're engaged in an intense racquetball session, you want your eyewear to stay secure. A sudden movement on your part shouldn't cause your glasses to go flying across the court. In order to feel confident in your selection, be sure to take comfort into consideration. Find a pair that can sit securely on your face without causing you discomfort. Foam padding and pivoting temples are features to pay attention to when looking for a secure and comfortable choice.
Enjoying your favorite hobbies shouldn't cause you serious injury. To avoid harm while you're playing racquetball, give yourself a chance to find the right protective eyewear. A little research will help you discover an effective, stylish pair of glasses to help you play your best.
Best in Sports Safety Racquetball Goggles. We can customize your prescription and provide you the highest safety rated Rx Racquetball Goggles