RX Red Ray Bans & Ray Ban Eyewear
BEST DEALS AND LATEST STYLES OF RED RAY BANS
Filter by
ONLY THE HIGHEST STANDARDS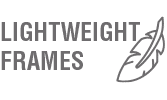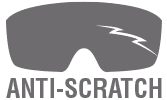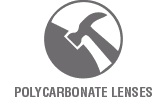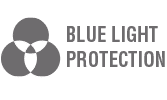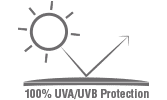 Categories Related to Red Ray Bans
Find Your Perfect Red Ray Bans & Ray Ban Eyewear
Red Ray Bans FAQs
What is the best way to order red Ray Bans?
Browse our selection of eyewear by brand and color category or select your favorite frame style to see whether the model is available in red. Some non-prescription Ray Bans feature red standard tinted or color-shifting lenses. You can also customize a pair of Ray Ban frames with red-tinted prescription lenses.
Which Ray-Ban frames are available in red?
Ray-Ban makes several red eyeglasses and sunglasses frames. Check out the Light Red Graphene colors of the rectangular Ray-Ban Optical R8953 and rounded RX8954 frames. The RX6405 and RX6420 styles feature color accents on the browline and temples. Sunglasses such as the RB2140 Wayfarer are also available with red frames.
Does Ray-Ban make red lenses?
Choose from several proprietary shades of Ray-Ban red lenses such as Red Mirror and Dark Red Gradient Mirror. This brand also makes a wide variety of vermilion lens tints. You may prefer Pink Photocromic Evolve, Purple Gradient Mirror or Violet Classic lenses based on your frame and lens color preferences.
Can I get red lenses in prescription glasses?
It is possible to get red or purple tinted prescription lenses in standard, gradient or mirror finishes. If you are ordering sunglasses to wear outside in lower light conditions, these tints may be effective for enhancing contrast. Most red lenses can only block a moderate amount of visual light transmission.
What are the benefits of red tinted lenses?
Vermilion lenses are best worn in medium to low light conditions and can increase contrast on overcast days. This eyewear mutes green to blue backgrounds and may distort colors. You may prefer red Ray Bans lenses to wear while hunting or skiing. Mirrored lenses are more effective in bright settings.
Red Ray Bans Related Videos
WATCH & LEARN HOW OUR RED RAY BANS PROTECT YOUR EYES
Ray Ban Prescription Eyeglasses
Ray Ban makes a number of eyeglasses styles, many of which are available in a choice of frame colors and lens tints. Learn more about the most popular Ray Ban Optical offerings such as the Jeffrey, Clubmaster RX6936, RX8412 and RX7017. Search or browse to find out which red Ray Bans are available. It is possible to get red frames with clear prescription lenses for vision correction.
Ray Ban Prescription Sunglasses
Ray Ban is known for making fashion-forward sunglasses. This brand has produced the Aviator style since the late 1930s and this look lives on in RB3689 sunglasses. The classic Clubmaster and Wayfarer styles date back to the 1950s, experienced a resurgence in popularity during the 1980s and are still a style statement. Ray Ban sunglasses may have red frames or red-tinted plano or prescription lenses.
Learn more about Ray-Ban Eyewear
Clear Vision & Style in Red Ray Bans Sunglasses and Eyeglasses
FASHION, PERFORMANCE & STYLE IN RAY BAN EYEWEAR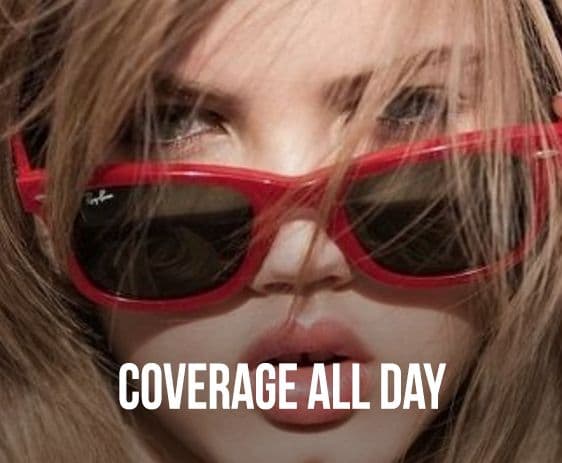 Every pair of Ray-Ban glasses provides complete protection from eye exposure to ultraviolet rays. Whether you want red frames that have clear or light-adjusting prescription lenses or Ray Ban red sunglasses, you can count on this eyewear to provide UV protection every day.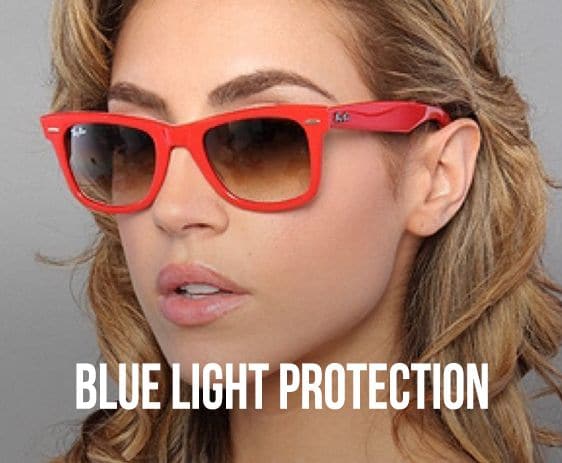 Ray-Ban makes a full line of Blue-Light glasses with lenses designed to reduce exposure to artificial light from backlit screens and natural sunlight. Red lenses are beneficial for filtering out blue light and reducing eye strain.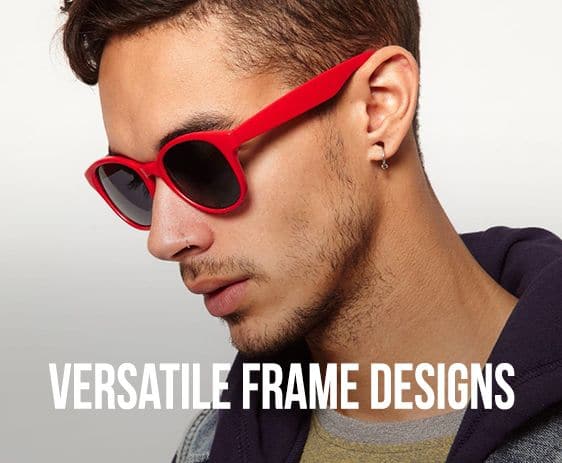 Whether you prefer to wear plastic or metal Ray-Ban frames, this brand makes durable and reliable lifestyle eyewear. Wear Ray-Ban sunglasses while spending time outside or driving. Red frames in the Ray Ban Optical line are comfortable choices for vision correction.
Choose your favorite style of Ray Ban red glasses that have clear corrective, blue-light blocking, light-responsive or tinted lenses. Whether you prefer to wear glasses with red frames or sunglasses that have red lenses, you can find the perfect pair of red Ray-Ban eyewear to match your sense of style.